Inspire Educate Engage
– Click on image to our brochure
Click Here to download the PDF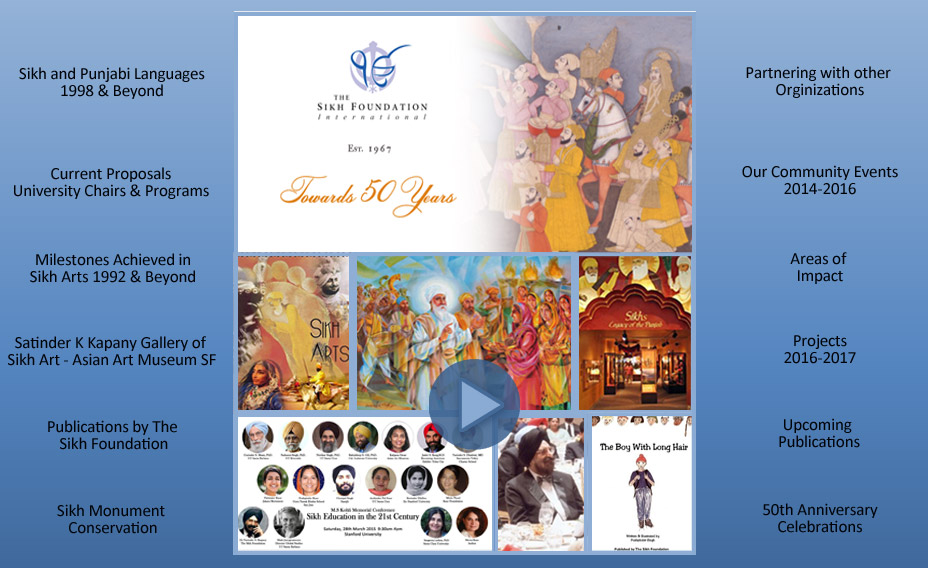 *Updated March 2016 – Click Image to View Presentation, a window will appear. Please scroll to view the pages!
On smaller media devices you will need to Click Here to download the PDF
Dr. Narinder Singh Kapany, Founder & Chairman (Father of Fiber Optics)
Prof. Mark Juergensmeyer, Trustee
(Chair, Global Studies Department, University of California, Santa Barbara)
Dr. Ratinder Paul Singh Ahuja, Trustee
Mr. Tejinder Singh Bindra, Trustee
Mr. Pritinder Singh Arora, Trustee
Mr. Gurdip Singh Malik, Trustee
Mr. Jasbir Singh Sethi, Trustee
Mr. Sardool Samra, Trustee
Mr. Rajinder Singh Sabharwal, Trustee
Dr. Guneeta Singh Bhalla, Trustee
Mr. Dilmohan Singh Chadha, Trustee
Mr. Ajit Singh, Trustee
Staff Team:
From our Trustees: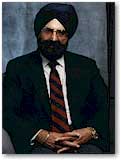 Dr. Narinder Singh Kapany, (Father of Fiber Optics) – Founder & Chairman
"On the threshold of the twenty-first century, it is the destiny of the Sikh people to be a thriving and contributing international community. The teachings and exemplary lives of the ten Sikh Gurus from Nanak to Gobind Singh are our beacons. We inherit the martydoms of Guru Arjan, Guru Tegh Bahadur, his disciples and the four sons of Guru Gobind Singh. Guru Tegh Bahadur set the supreme secular example in human history when he laid down his life for the freedom of other religions.We are further inspired by five centuries of artistic and intellectual achievements and by our forefathers who came to the West as poor farm laborers, yet in the midst of their struggle for survival still found resources to lead the international movement for India's independence. Today their descendants can be found at the top of professions from agriculture to medicine, from law to literature, from art to music and from design to hi-technology.We must learn to celebrate the success of our community members. We must give all the tools necessary to our children to be good Sikhs as well as successful and contributing members of their society. It lies with those of us in the elder generations to pass to them and their descendants the essence of our heritage—its most sophisticated expression—to serve as the basis of a modern global Sikh culture. We also need to ensure that our friends of other faiths, races and cultures understand who and what we are. We must present the beauty of our heritage without chauvism. The wisdom, philosophy and arts of the Sikh faith belong to the world and it is time now to bring them into the light."

Prof. Mark Juergensmeyer, is director of the Orfalea Center for Global and International Studies, professor of sociology, and affiliate professor of religious studies at the University of California, Santa Barbara. He is an expert on religious violence, conflict resolution and South Asian religion and politics, and has published more than two hundred articles and twenty books, including the recently-released Global Rebellion: Religious Challenges to the Secular State (University of California Press 2008). His Stafford Little Lectures at Princeton University, God and War, will be published by Princeton University Press. He is the 2003 recipient of the prestigious Grawemeyer Award for contributions to the study of religion, and is the 2004 recipient of the Silver Award of the Queen Sofia Center for the Study of Violence in Spain. He has received Honorary Doctorates from Lehigh University in 2004 and from Roskilde University in Copenhagen in 2009, a Distinguished Teaching Award from the University of California, Santa Barbara in 2006, and the Unitas Distinguished Alumnus Award from Union Theological Seminary, New York, in 2007. He was elected president of the American Academy of Religion, and chairs the working group on Religion and International Affairs for the national Social Science Research Council. Since the events of September 11 he has been a frequent commentator in the news media, including CNN, NBC, CBS, BBC, NPR, Fox News, ABC's Politically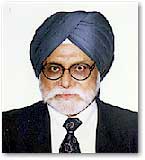 Mr. Jasbir Singh Sethi
"Khalsa, the Saint-Soldier, came to existence in Almighty's exuberance." Guru Gobind Singh.
UNESCO considers Guru Granth Sahib a common heritage for the whole humanity.
"Sikhism is THE religion for the mankind???" Prof. Bradshaw
"We the Sikh Diaspora, individually and collectively, owe it to our GURU JI, our posterity and to the whole humanity to preserve, present, portray and promulgate the pristine beauty and universality of Sikhism, so that the entire mankind can live in peace and with dignity. The 35-year-old, Sikh Foundation is a unique Sikh Institution in North America. It has been preserving the Sikh heritage (Architectural project with UNESCO and many more all over the world), presenting and portraying the rich Sikh heritage to the world (Finest Sikh Art exhibitions, Permanent Sikh Art Galleries, Sikh Art Calendars, Par Excellent books and superb magazines) and empowering the Sikh Youth through Academics (Sikh Study Chairs, Seminars, Retreats, Punjabi Language Programs, School and Scholarships) to take a legitimate leadership position in the comity of world religions and nations. We invite you to be part of this global movement by extending your wholehearted support to numerous Sikh Foundation Projects. The Sikh Foundation is holding 3 Aces (Art, Architecture and Academics). YOU be the FOURTH ACE and make it a winning hand."
Mr. Ajit Singh
Ajit Singh focuses on early-stage Technology and Life Science investments. He currently represents Artiman on the Boards of Aditazz, CardioDx, Click Diagnostics, CORE Diagnostics and OncoStem.
Ajit is also a Consulting Professor in the School of Medicine at Stanford University and serves on the Board of Directors of Max Healthcare based in New Delhi, India.
Prior to joining Artiman, Ajit was the President and CEO of BioImagene, a Digital Pathology company specializing in Cancer Diagnostics, based in Sunnyvale, CA. BioImagene was acquired by Roche in September 2010. Before BioImagene, Ajit spent nearly twenty years at Siemens in various roles, most recently as the Chief Executive Officer of the Digital Radiology and Medical Informatics business of Siemens Healthcare, based in Germany. From 2001 to 2006, Ajit was the President and CEO of the Oncology Care Systems Group of Siemens, with global headquarters in Concord, California. Between 1996 and 2001, Ajit held the positions of Group Vice President of Siemens e-Health, and Vice President of Siemens Health Services based in Princeton, NJ, where he led the company's Healthcare IT business and Consulting Practice. Before transitioning to these business responsibilities, Ajit spent several years in R&D and academia. From 1989 to 1995, he was at Siemens Corporate Research in Princeton, responsible for research in the areas of artificial intelligence, robotics, computer vision, and image analysis. During this time, he concurrently served on the faculty at Princeton University.
Ajit has a Ph.D. in Computer Science from Columbia University, a master's degree in Computer Engineering from Syracuse University and a bachelor's degree in Electrical Engineering from Banaras Hindu University, India. He has published two books and numerous refereed articles, and holds five patents.
Dr. Ratinder Paul Singh Ahuja