The Sikh Foundation for the last 42 years has undertaken the task of presenting the profound richness of Sikh Heritage to the western Academia and has been empowering the Sikh Youth of the diaspora.
In brief these efforts included:
Establishment of 4 Chairs of Sikh Studies in university's in California.
Supporting the Punjabi Language programs in various universities.
Organizing and funding international lecture tours of Eminent Sikh Scholars & Author meets.
Organizing Academic Sikh Conferences.
Publication of books on Sikhs and Sikhism including books for children.
Publication of a scholarly magazine "Sikh Sansar" and a journal "The Sikh Times".
Propagating a library set of books on Sikhs and Sikhism in English.
Holding Retreats for the Sikhs.
Chairs of Sikh & Punjabi Language Studies:
The Sikh community has already set up eight chairs of Sikh Studies and numerous Punjabi teachers at various US campuses. Four of these Chairs have been set up by/with the support of the Sikh Foundation. Furthermore negotiations are in progress to increase professorships and Punjabi teachers in American academia to meet the needs of the Americans and approximately one million Sikhs living in USA.
The Kundan Kaur Kapany Chair of Sikh Studies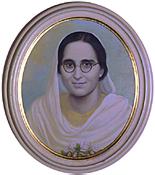 University of California, Santa Barbara


Chair: Dr. Gurinder Singh Mann
In 1998, The Sikh Foundation broke new ground in North America with the establishment of the First Chair in Sikh Studies. Dr. Narinder Singh Kapany, in the memory of his mother endowed The Kundan Kaur Kapany, Chair of Sikh Studies at the University of California, Santa Barbara (UCSB). The first occupant of the chair is Dr. Gurinder Singh Mann. Dr. Mann is an eminent interdisciplinary scholar of Sikhism and interestingly holds a joint appointment in the Global and International Studies Program and Department of Religious Studies. Thus he brings in a global perspective to Sikh Studies.
Dr. Jasbir Singh Saini Endowed Chair in Sikh & Punjabi Language Studies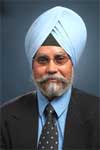 University of California, Riverside.
Chair: Dr. Pashaura Singh
With persistent efforts and the support of Mrs. Sharanjit Kaur Saini & the trustees of Late Dr. Jasbir Singh Saini Trust, a gursikh cardiologist of Phoenix, Arizona, this program was expanded into a multi-campus program, with the establishment of the Chair at UC Riverside.The local Sikh community also supports the program.
The first occupant of the Chair, is Dr. Pashaura Singh,is a leading scholar and teacher whose work in the field of Adi Granth studies is internationally acclaimed.
Sarabjit Singh Aurora Endowed Chair in Sikh and Punjabi Studies


University of California, Santa Cruz
The Sikh Foundation gratefully acknowledges the great visionary support of S. Hardit Singh, an eminent engineer and business entrepreneur in San Antonio, Texas. He has funded the Chair of "Sarabjit Singh Aurora Endowed Chair in Sikh & Punjabi Studies" in memory of his son S. Sarabjit Singh Aurora, an eminent Computer Scientist and a very successful young business entrepreneur.
The recruitment process for appointment to the Chair is currently on.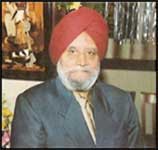 Dr. Ranjit Singh Sabharwal Chair in Sikh and Punjabi Studies
California State University, East Bay
East Bay Chair: Dr. Jaideep Singh The first endowed chair in Sikh
and Punjabi Studies in the California State University system has just been established at CSU East Bay, named in memory of Dr. Ranjit Singh Sabharwal, a leader in the East Bay Sikh community who taught mathematics at the university.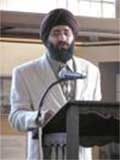 The endowment is supported by the Sabharwal family, the Sikh Foundation and members of the local Sikh community. Dr. Jaideep Singh has been appointed the first Chair. He is an expert in comparative ethnic studies and also the first American educated endowed chair holder in Sikh studies in the country.
Sikh School Project
We believe that we owe it to our posterity to give them finest education including thorough grounding in Sikh belief, to prepare them for their intended leadership role in various fields. To achieve this goal, we have to establish a private school for Sikh students. It will be an independent private high school teaching general studies, Sikhism and Punjabi language courses. This community-based school will also have boarding facilities. It will be egalitarian and pluralistic in approach aiming at producing future leaders.
This project is currently on the "drawing board" and its details are under development. Please visit us soon again to keep abreast of the developments on this project.
Endowed chairs provide a supplemental source of income to support the teaching, research and community outreach of a faculty member appointed by a university. Such endowments are important in attracting new faculty and students.
Punjabi Language Program at Universities
The Sikh Foundation had initiated and funded a Punjabi Teaching Program at University of California, Berkeley, Stanford University and Columbia University. A very pleasant outcome of these efforts has been that now a number of Universities in North America are offering Punjabi Language Programs and the local Sikh communities are financially supporting these programs. Some of the Universities include: San Jose State University, Cal State University – Sacramento, McGill University, Montreal and York University, Toronto.
Academic Conferences & Lectures
The Sikh Foundation continuously supports and organizes academic conferences & lecture tours of eminent Sikh scholars and authors. In the past such conferences have been organized at UC Berkeley, UC Santa Barbara and Asian Art Museum. Interactive meetings between Sikh authors and their readers are also organized.
Retreats
The Sikh Foundation has held 2 retreats at Asilomar, California. These were very well attended by sikh intelligentsia, professors and other community members, both young and old.