by Vidya Pradhan
The Sikh Foundation is delighted to see independent initiatives in the field of Sikh Art. Hazur Art is bringing to the San Francisco Bay Area its first ever Sikh Art Exhibit and Sale on Sept 22, 2018.
The exhibition features well-known and upcoming Sikh artists who will display and sell conventional art – from miniatures to very large canvas paintings. In addition there will be an artist that makes bespoke gatre. Exhibit organizer Sunmit Singh will be selling antique art and arms along with digital art created for his inhouse brands Rootgear and TurbanInc.
This is Singh's second such event, the first one having been in Baltimore, Maryland in 2017. Seventeen artists were featured in that exhibition and, much to Singh's surprise, most of the artists sold out of the art they brought to sell and went home with many commission orders. Says Sunmit, "It was amazing to see sangat come interact with the artists and buy their art." He hopes Bay Area art lovers will be as encouraging to these Sikh artists. The variety of price points makes the exhibition attractive to everyone. Sunmit also hopes that patrons will be comfortable bringing their children to the exhibit, both to enjoy and to be inspired by the art and artists.
"What is special about this exhibition," adds Sunmit, "is that a majority of the featured artists are women." All the artists will be present to talk about their art and their muses. "We want buyers to be able to interact with the artists," says Sunmit. "These artists are professionally pursuing art and in the next few decades I am confident that they will be known as the pioneers in the Sikh art revival movement we have started."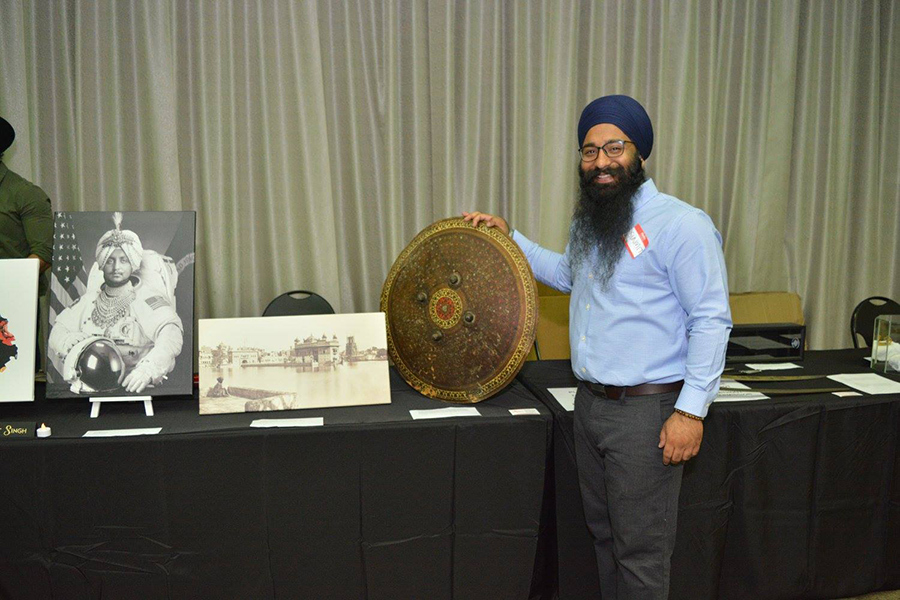 Tell us about your motivation for starting this initiative?
My biggest motivation has been to increase the trade of art within the Sikh diaspora. It is important that we as Sikhs see ourselves and our experiences reflected in the art we consume. The best way to do this is to encourage Sikh artists to create more art, thus this initiative was born. I wanted to create a welcoming, safe space for artists to connect with each other and their communities, sell their art, and for consumers to share and buy more Sikh art.
I believe a good majority of the Sikh diaspora migrated from Delhi or Punjab in the 1980s leaving everything behind. In the last 30+ years the Sikh community has been very successful and as we achieve new milestones, we need artists to tell the story of our past, present, and future. Art has never been a popular profession in the past 100 years among the Sikhs but artists play a very important role in our community and worldwide. My hope is that this initiative supports Sikh artists to pursue their passions without having to worry about finances.
What do you aspire to achieve through this exhibit?
With every exhibit we hope that the artists go back home with a sense of support from our people and our community begins to explore and interact with the world of Sikh art again.
What is your long-term vision for this event?
In the next 5 to 10 years, I hope the event evolves into a traveling network of Sikh artists that have strong representation and are promoted worldwide. The battle for artists has always been balancing the creation of their art while trying to make it financially. During the Sikh empire, Sikh art was thriving under the patronage of the Sikh rajas, with the Exhibition and Sale, I want to take it to that level and beyond – to create a renewal and renaissance of Sikh art.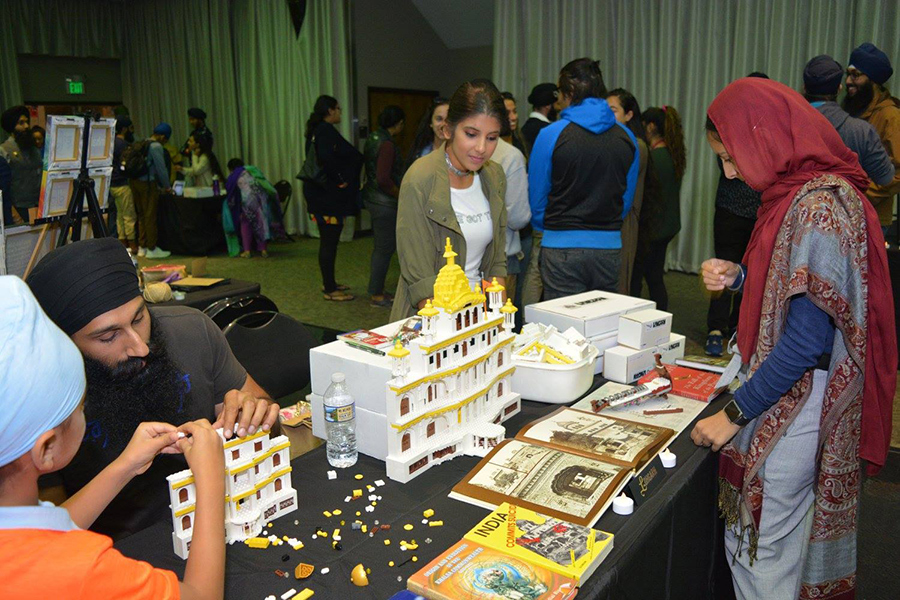 What support from the community would you like to see happen?
I would love for the community to help spread the word, tell their family and friends far and wide to come explore the event, support the artists by purchasing their work, connect with them for future commission work, and also donate whatever they can to Hazur Art so that we're able to continue this initiative long term.
Give us 5 reasons why people should attend this event.
1. An opportunity to meet and connect with very talented Sikh artists.
2. Purchase artwork directly from the artists themselves to decorate their spaces
3. Be able to commission pieces of their choosing from the Sikh artist
4. Connect with the Sikh art community and meet new Sikhs
5. Bring your kids and inspire the younger generation to explore their artistic sides; if we can encourage them at a tender age, imagine the growth of the creative spaces in the future
Sikh Art Exhibition and Sale
Saturday, September 22nd, 2018
1 pm to 7 pm
Newark Pavilion
6430 Thornton Ave. | Newark CA 9456