From our Chairman: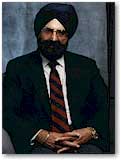 Dr. Narinder Singh Kapany, (Father of Fiber Optics) – Founder & Chairman
"On the threshold of the twenty-first century, it is the destiny of the Sikh people to be a thriving and contributing international community. The teachings and exemplary lives of the ten Sikh Gurus from Nanak to Gobind Singh are our beacons. We inherit the martydoms of Guru Arjan, Guru Tegh Bahadur, his disciples and the four sons of Guru Gobind Singh. Guru Tegh Bahadur set the supreme secular example in human history when he laid down his life for the freedom of other religions.We are further inspired by five centuries of artistic and intellectual achievements and by our forefathers who came to the West as poor farm laborers, yet in the midst of their struggle for survival still found resources to lead the international movement for India's independence. Today their descendants can be found at the top of professions from agriculture to medicine, from law to literature, from art to music and from design to hi-technology.We must learn to celebrate the success of our community members. We must give all the tools necessary to our children to be good Sikhs as well as successful and contributing members of their society. It lies with those of us in the elder generations to pass to them and their descendants the essence of our heritage—its most sophisticated expression—to serve as the basis of a modern global Sikh culture. We also need to ensure that our friends of other faiths, races and cultures understand who and what we are. We must present the beauty of our heritage without chauvism. The wisdom, philosophy and arts of the Sikh faith belong to the world and it is time now to bring them into the light."
Meet the people behind The Sikh Foundation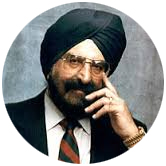 Dr. Narinder Singh Kapany, Founder & Chairman (Father of Fiber Optics)
Dr Narinder Singh Kapany, is founder and chairman of the Sikh Foundation who is also widely known as the "father of fiber-optics". His achievements encompass the world of science, business & entrepreneurship, academics, art and philanthropy.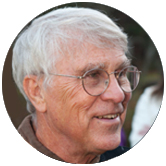 Prof. Mark Juergensmeyer, Trustee
Mark Juergensmeyer is professor of sociology and global studies and interim Kundan Kaur Kapany Chair of Sikh Studies at the University of California, Santa Barbara. He is author or editor of 20 books, including Sikh Studies: Comparative Perspectives on a Changing Tradition, Songs of the Saints of India, and Religious Rebels in the Punjab. He has also written on "Global Sikhism" for the Oxford Handbook of Sikhism. He has taught at Berkeley, UC-Santa Cruz, the University of Hawaii, and Punjab University, Chandigarh, and served as a research scholar at Guru Nanak Dev University, Amritsar.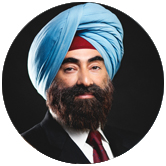 Dr. Ratinder Paul Singh Ahuja, Trustee
Dr. Ratinder Paul Singh Ahuja is a businessman and entrepreneur. His is currently serves as the CTO & VP for the Network, Cloud and Content Security Business Units at Intel Security Group. Dr. Ahuja was founder and CTO for Reconnex Corp. a leading Data Loss Prevention vendor that was acquired by McAfee in Aug 08. Prior to founding Reconnex, Dr. Ahuja founded and developed several successful companies that were acquired by technology market leaders.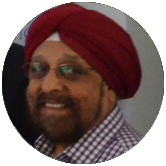 Mr. Pritinder Singh Arora, Treasurer
Pritinder Singh Arora is a life-long entrepreneur and businessman. Mr. Arora has a passion for Sikh and Punjabi studies and has been heavily involved in establishing and maintaining the Punjabi language class at UC Berkeley.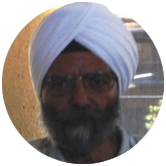 Gurdip Singh Malik, Trustee
Gurdip Singh Malik is the founder of Papillon clothing. The Malik family trust Satnam Sarab Kalyan Trust, which provides gurmat education to over 150,000 school students studying in Punjab each year.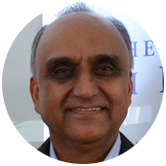 Mr. Sardool Samra, Trustee
Sardool Singh Samra is a successful businessman and entrepreneur in the Bay Area. He is also a member of many charitable organizations in the area. He organized the distribution of Sikh child books to public and university libraries across California.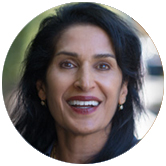 Kiran Kaur Kapany, Trustee
Kiran Kaur Kapany is the CEO of Kikim Media. She manages all of the entertainment law and day-to-day business required in Kikim's operations, including overseeing business development, strategic planning, finance and administration. She is currently executive producing The Valley (forthcoming 2017) and, Science Bytes (pilot project), a series of short science videos for the web, hosted by PBS.org, that translate peer-reviewed scientific studies into engaging stories for general audiences.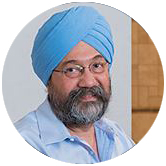 Mr. Dilmohan Singh Chadha, President
Dilmohan Singh Chadha the CEO of Integrated Resources Group, Inc which imports, markets and sells marble, granite and other stone from around the world. It has two office-showroom-warehouse locations (Brisbane and Dublin) and is the premier stone supplier in the Bay Area. Prior, to opening this own business Mr. Chadha was the vice-president of the commercial lending group at Wells Fargo.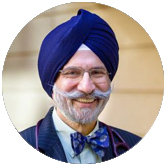 Dr Kanwaljeet S.S Anand, Trustee
Dr. Kanwaljeet S. ("Sunny") Anand is currently the head of the Pediatrics department at Stanford Hospital. As a Rhodes Scholar at University of Oxford, he received the D.Phil. degree, followed by post-doctoral fellowship at Harvard Medical School, Pediatrics training at Boston Children's Hospital and Critical Care Medicine training at Massachusetts General Hospital, Boston. He is a leading authority on pain and stress in newborn babies, and management of pain in infants and children.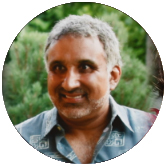 Rajinder Singh Kapany, Trustee
Raj Kapany, an entrepreneur, is currently on the Boards or Advisory Boards of seven private technology companies. He currently resides in Los Altos, California. In the technology field his specialization has been fiber optics. Mr. Raj Kapany has held executive positions with Tyco International Ltd, Amp Inc, K2 Optronics Inc, Emcore Corp and Nest Corp.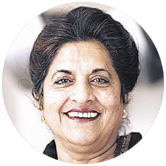 Sukhi Singh, Trustee
Sukhi Singh is the founder of Sukhi Foods. Sukhi Foods is a fast growing company in the United States which produces quick readymade India gourmet cuisine. Sukhi Gourmet products are stocked in over 100 retail stores in the area.
Staff Team:
Sonia Dhami, Executive Director

Sonia Dhami serves as the Executive Director of the Sikh Foundation. She joined in 2008 and since then has organized and assisted in Sikh art exhibits, conferences, community events, and numerous publications. She is the co-editor of the "Sikh Art from the Kapany Collection" a definitive volume on Sikh Art co-published with the Smithsonian Institute. She has also edited a richly illustrated volume, Games We Play. A graduate of St. Bede's College–Shimla, she earned her Masters in Business Administration from Punjab Agricultural University Ludhiana.

I am a passionate marketing professional, serving her audiences well through creative pursuits. I have worked for 11 years now with some great organizations like GE, and ICICI. And, now I am privileged to work and learn at the same time, as a Marcom Consultant for the Sikh Foundation. I have earned a Diploma in Marketing Management from UCSC, USA and an MBA from Amity Business School, New Delhi, India.

Miz Cozma, Web Miz