Sikh Foundation introduces Artist Residency Program: Welcome ! Rupy C. Tut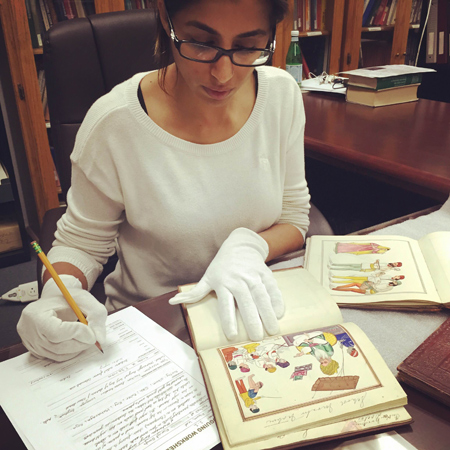 Rupy C. Tut working with the Kapany Collection
The Sikh Foundation is delighted to welcome Ms. Rupy C. Tut as our "artist-in-residence 2015-16". Our artist residency program stems from the desire to share the priceless "Kapany collection of Sikh Art" with the community, especially our emerging artists.
During the residency the artist will have access to selected artworks from the Kapany Collection. Working with the collection, gives the artist training in various aspects of art studies e.g cataloguing, handling, curating, preservation etc. We assist the artist to get access to Sikh Art at the Asian Art Museum-San Francisco, other private collections, curators and art historians. This first hand exposure to priceless remnants of Sikh heritage infuses the artists with a deeper appreciation of our rich heritage. An important part of this program is the development of Sikh Art oriented outreach activities which will engage the community-both Sikh & non-Sikh.
Rupy C. Tut is a San Francisco based visual artist exploring the themes of identity and displacement through her paintings. She retains a strong connection to her Punjabi Sikh background and it continues to inspire and guide her artwork. Her art depicts the decorative Mughal Miniature style and calligraphy in English and Gurmukhi.
To further enrich her experience and knowledge as a miniature painter, Rupy joined the Sikh Foundation as an artist-in-residence. She has started working with the Kapany C​ollection of Sikh Art​ while researching the works from the ​historical, technique-based, and cultural perspectives. She will also be initiating a Sikh Art community outreach program to provide learning opportunities for the community interested in the practice of art. Please feel free to get in touch with her to collaborate or suggest future art oriented outreach activities.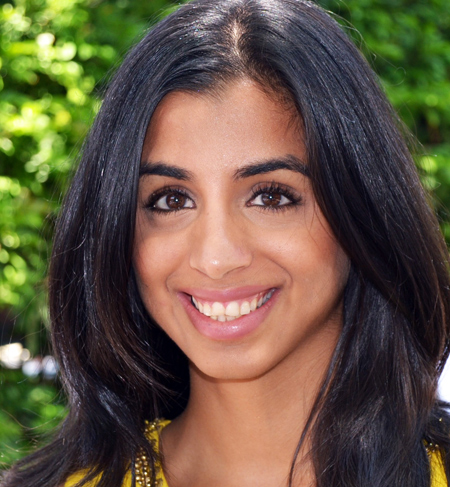 Rupy C. Tut
As a artist, Rupy has constantly ventured outside the boundaries of her own studio and projects. With a Masters in Public Health (MPH), she has looked to ground her work on community-oriented projects and successful cross-platform collaborations. She continues to collaborate with performing artists, writers and creatives from other fields.
Rupy's interest and appreciation of the miniature painting style is rooted in the detail-oriented, decorative, yet impactful nature of the work. In addition, her training as a traditional miniature painter has helped her understand the discipline, time, and devotion each miniature requires.
Rupy continues to further train in Mughal Miniature painting in the United States and from the Prince's School of Traditional Arts in London, England. To keep her artistic energy thriving, she enjoys taking a few months every year to travel and find new inspirations around the world.
To see more of her work, visit www.artbyrupy.com
To contact Rupy please email her at rupy@sikhfoundation.org or call 651-494-7454.