Abducted Sikh Slayed in Pakistan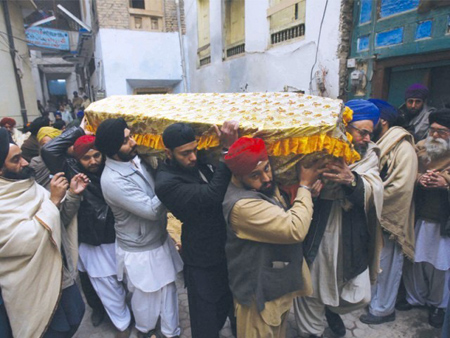 Mohinder Singh, a 40-year-old Sikh herbal medicines' seller , abducted over a month ago from his shop in Tabbai village of Khyber tribal agency by unidentified armed men on November 20, has been found beheaded.
"His dismembered body stuffed into a gunny bag was found in a dry stream bed in Chora village of Jamrud Tehsil," he said.
The officials said that Tawheedul Islam militant group had claimed responsibility for killing Singh.
A note left with the body said Singh had been killed for "spying" for rival militant group, the Lashkar-e-Islam. The body was identified by the slain man's brother Daswant Singh.
He said his brother's killing was a "cruel act" against members of the minority Sikh community.
"We have no enmity with anyone and have lived peacefully in Khyber agency for more than six decades," he said.
"After we tried and used all tribal channels and sources for the recovery of my brother, we sent an application to Mutahir Zeb, Political Agent of the Khyber Agency, on December 13 to seek his support," Daswant said.
The official had reportedly assured the family that Singh would be recovered within a week.
Daswant said his brother, a diabetic, has been survived by his wife and nine children, including a polio-affected son.
He demanded that the government should protect minorities and pay compensation to the family.
The slaying has prompted calls for swift action against the militants. Pakistani minority leaders and tribal elders are strongly condemning the brutal killing of Mahindar Singh.
"This is an unpardonable crime and should be condemned in the strongest possible words. Sikhs and Christians lived in peace and harmony with the local population for almost a century before the peaceful environs of FATA were plagued … by the menace of militancy," Arshad Masih, chairman of the Khyber Agency minorities' association, said.
Local tribesmen had a very cordial business relationship with the Sikh community in Khyber, as most of the Sikhs engaged in various forms of commerce, he said.
Sikhs are a tiny minority in Khyber (which has a population of about 600,000), as they are throughout Pakistan, which is about 95% Muslim.
Extremist groups have tarnished the image of Islam, which teaches equal treatment of minorities, said Hamidullah Jan Afridi, a member of the National Assembly from Bara.
Strongly condemning the murder of Sikh-Canadian woman Rajvinder Kaur Gill and the beheading of Mohinder Singh in Pakistan, the Sikh community in the US today demanded protection of minorities in that country.
In a statement, United Sikhs – a Sikh advocacy group – demanded that the government protect minorities in Pakistan and pay compensation to the families of the victims.
It also called on the government in Pakistan to secure the safety of all minorities.
"United Sikhs appeals for donations for Mohinder Singh's family," the statement said.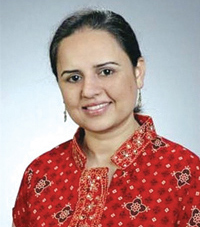 40-year-old Kaur, a Canadian Sikh businesswoman, went missing on August 25, the day she arrived in Pakistan, and was later found murdered by Shahid, a German national of Pakistani origin who owed her money and his accomplice Hafiz.
She was invited into entering Pakistan for a diamond auction in Lahore. Hafiz told police that his cousin, Shahid and he plotted to kill her. According to "Daily Times": in 2010, another Sikh, Jaspal Singh, was murdered in the Tribal Areas while security forces rescued Sarabjit and Gorinder Singh after an operation.
Edited from Central Asia Online & India Today