In Memory of: Molinder Singh Kohli, Trustee Emeritus – 1918-2014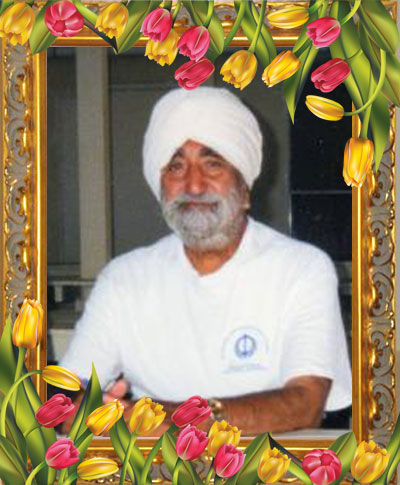 Mr. Molinder Singh Kohli 1918 – 2014
It is with deep sadness we announce that our Trustee Emeritus, Mr. Molinder Singh Kohli, passed away on 11th February 2014 around 10:30 AM. He was over 96 year of age and was in reasonable good health.
Mr. Kohli served the Sikh community selflessly. He volunteered with the Sikh Foundation for 30 years with utmost dedication and commitment. In his own words
"I retired from the Indian Posts and Telegraphs Department as Assistant Director General and later migrated to the United States in October 1986. Professor Ranjit Singh Sabharwal introduced me to the Sikh Foundation. Since then I have remained closely associated with the organization."
Mr. M.S Kohli
He founded and nurtured the Guru Nanak Khalsa School at the San Jose Gurudwara.
The Trustees and staff of the Sikh Foundation extend our sympathies to the family.
The family has announced that the following program:
Cremation will be held on Thursday, February 13th,2014 at
Spangler Mortuaries, Sunnyvale Chapel and Crematory
174 North Sunnyvale Avenue, Sunnyvale , CA 94086
Phone (408) 736-6294
Time: 11:00 AM Path and Reflections on Papa Ji's Life
1:00 PM Cremation
The Bhog and Antim Ardas will be held at:
Place: Main Hall, Sikh Gurdwara San Jose, 3636 Murillo Avenue, San Jose, CA95148. Phone (408) 274-9373
Date and Time: Saturday, February 15, 2014
Time: 2:00-4:30 PM