President Obama recognizes Dalip Singh Saund Among Trailblazers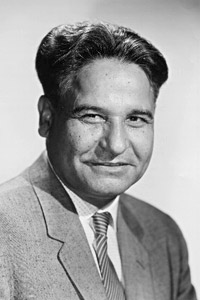 WASHINGTON, D.C. – Identifying first Indian American Congressman, Dalip Singh Saund as among early trailblazers for Asian-American community, President Barack Obama said the community must be treated beyond as the model minority.
Reaching out to the untapped Asian American community ahead of the November Presidential elections, Obama said treatment of Asian Americans must go beyond treating them as the "model minority" to better understand the challenges faced by many groups, especially recent immigrants.
Majority of the Asian Americans, among the early immigrants, Obama said didn't have money.
"A lot of them didn't have belongings. But what they did have was an unshakeable belief that this country—of all countries—is a place where anybody can make it if they try," he said.
"Now, many of them faced hardship; many of them faced ridicule; many of them faced racism. Many were treated as second-class citizens—as people who didn't belong. But they didn't give up. They didn't make excuses. They kept forging ahead. They kept building up America," he said.
"But they were trailblazers like Dalip Singh Saund—a young man from India who, in 1920, came to study agriculture, stayed to become a farmer and took on the cause of citizenship for all people of South Asian descent," Obama said addressing the annual gala of Asian Pacific American Institute for American Studies.
"And once Dalip earned his own citizenship, he stepped up to serve the country he loved—and became the first Asian American elected to the Congress," Obama said amidst a round of applause.
[youtube]http://youtu.be/kuECVACmJhs[/youtube]
"They were pioneers like my former Congresswoman, Patsy Mink, who was not only the first Asian American woman elected to Congress but the author of Title IX—which has changed the playing field for all of our girls," President Obama said.
"It's a community that helped make America the country that it is today. So your heritage spans the world. But what unites everyone is that in all of your families you have stories of perseverance that are uniquely American," Obama said in his address.
Obama said the all those previous generations would be proud to see this room, to see how far this community has come.
"Asian Americans, Pacific Islanders are now the inventors and entrepreneurs keeping our country on the cutting edge; the businessmen and women at the helm of some of our most successful industries; leaders in every aspect of American life—in science and medicine, in education, in sports, in the arts, in our Armed Forces; in our government and in our courts. In fact, over the past three years, we have more than doubled the number of Asian Americans on the federal bench," the President said.
"I know it can be tempting—given the success that's on display here tonight—for people to buy into the myth of the "model minority" and glance over the challenges that this community still faces," Obama said.
"But we have to remember there's still educational disparities like higher dropout rates in certain groups, lower college enrollment rates in others. There's still economic disparities like higher rates of poverty and obstacles to employment. There are health disparities like higher rates of diabetes and cancer and Hepatitis B," he noted.
Courtesy of www.indiajournal.com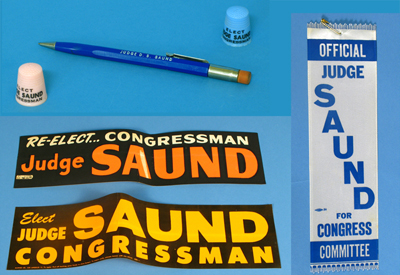 Saund was the first Asian American, and first practitioner of a non-Abrahamic faith, to be elected to Congress.1 He is, to this day, the only Sikh to be elected to the national legislature.
Beyond the symbolism of his appointment, Saund's life story and accomplishments in office is a story worth preserving. Born in 1899 in Punjab, India, Saund graduated from the University of Punjab in 1919 with a degree in mathematics and came to the U.S. in 1920 to pursue his studies at the University of California Berkley. He received both his Masters and PhD in mathematics but decided to pursue agriculture, like many of his California Punjabi peers, and start a lettuce farm in Westmoreland, California.
Saund's political activities started while he was studying at UC Berkley. There, he stayed at a clubhouse owned by a local Sikh organization and became national president of the Hindustan Association of America. Later, he would campaign for the right for Asian Indians to naturalize and, with the help of the Hindustan Association of Imperial Valley, form the India Association of America to pursue this goal. The India Association of America was one of the biggest advocates of citizenship for Indians and supported lobbying efforts in Washington with the money they raised from Indian farmers. In 1946, Saund and his organization were successful and the Luce-Cellar Act was passed which granted Indian immigrants the right to naturalize. This Act allowed Indians to run for office and own land, which was significant for many farmers who had to rely on friends who were citizens to hold the land they farmed in trust.
On December 16, 1949, Saund became one of the first Indian immigrants to take advantage of the land ownership opportunity. He proceeded to run for, and win, the seat for Justice of The Peace of Westmoreland in 1950. However, he was not allowed to take the position when the court ruled that he could not serve since he had been a citizen for less than the required year. Saund went on to win the seat again in 1952. He served on this position until 1957 when he was elected to Congress. While in Congress, Saund was a staunch supporter of civil rights and was appointed to the Foreign Affairs Committee during his first term. In his second term, he was appointed to the Interior and Insular Committee. He succeeded in amending the Foreign Assistance Act of 1961 which lead to the creation of the U.S. Agency for International Development and the entire reorganization of how the U.S. distributed Foreign Aid.2 Saund's amendment gave the U.S. more control on how its foreign aid money was spent by reducing the lifespan of foreign aid agreements. This was meant to keep American foreign aid money out of the hands of governments that were unpopular or hostile to the U.S.3
Congressman Saund passed away on April 22nd, 1973. The Smithsonian Asian Pacific American Program has acquired Dalip Singh Saund's campaign items from his grandson, Eric Saund, who donated them to the National Museum of American History. These acquisitions reflect the contributions that Dalip Singh Saund has made to California political history, Asian American history, and American history. The materials include the 1956 and 1960 bumper stickers, thimbles, ribbon, and a mechanical pencil. They represent a victory in the Indian American struggle for citizenship and belonging, as well as the ideals of the U.S. to be led by all of its inhabitants. These artifacts will be held at the Smithsonian. They are relevant not only to the HomeSpun exhibit, but to telling our part of the story as Americans in future exhibitions.