Project: Punjab Media Research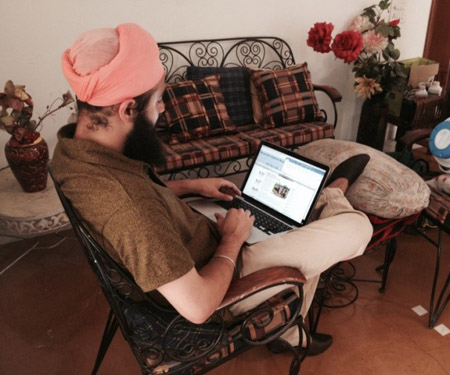 Rishi Khalsa gathering data for his project. Photo Credit: Rishi Khalsa
Although the freedom of expression is enshrined in Article 19 of the Constitution of India, the country is ranked 133rd out of 180 countries in terms of press freedom by Reporters Without Borders (RSF). RSF cites violence against journalists and government censorship as being among the factors behind India's low ranking. While the state of Punjab has a strong tradition of journalism, it has also been subject to similar criticisms. Concerns regarding censorship have been expressed for the state in the Huffington Postand in statements made by the leader of the opposition party in Punjab's state assembly, Captain Amarinder Singh.
Partially in response to these concerns, this questionnaire aims to create an estimate for the current level of satisfaction regarding news received about Punjab among people interested in the region. This information will be collected anonymously and will be used in order to identify opportunities for further development of the media market in Punjab.
The information collected will be analyzed by Rishi Khalsa in partnership with Global Press Institute (GPI). GPI is an award-winning, high-impact social venture that uses journalism as a development tool to train and employ women in developing media markets to produce high-quality local news coverage that elevates global awareness and ignites social change. The organization is building a network of professional women journalists throughout the world who earn a fair wage for reporting on their local communities. Their unique coverage of issues overlooked by mainstream media contributes directly to the development and empowerment of their communities, brings greater transparency to their countries, and changes the way the world views their people and cultures.
This work is pertinent to Punjab because the state has one of the lowest female labor participation rates in India at around 10%, the female to male ratio is a low 895 per 1000, and, in India overall, only 30% of the news is written by women. There is evidence from a randomized control trial conducted in India that, when women are able to participate more in the political process, there is increased investment in public goods that are of particular interest to women such as drinking water. Given that there are a number of societal and environmental issues in the state that have negatively impacted the quality of life of people within the region, further inclusion of women in journalism could also lead to development outcomes for the region.
Click here to view the questionnaire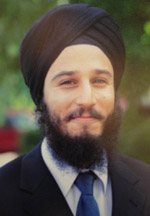 Rishi Khalsa is a graduate student in the Masters of Development Practice program at the University of California, Berkeley. Rishi is a recipient of the Graduate Opportunity Program scholarship and the Critical Language Scholarship for the study of Punjabi. He was also Peace Corps volunteer in Costa Rica where he worked at both the national and local level with the Ministry of Public Education. He received his Bachelor's in Economics, International Studies, and Spanish at California State University, East Bay.