The 4 who never gave up the fight, and succeeded in putting Sajjan Kumar in jail
by DEEKSHA BHARDWAJ
Lawyers H.S. Phoolka & R.S. Cheema, and 1984 victims Jagdish Kaur & Nirpreet Kaur were key in the legal battle that sent Sajjan Kumar to jail for life.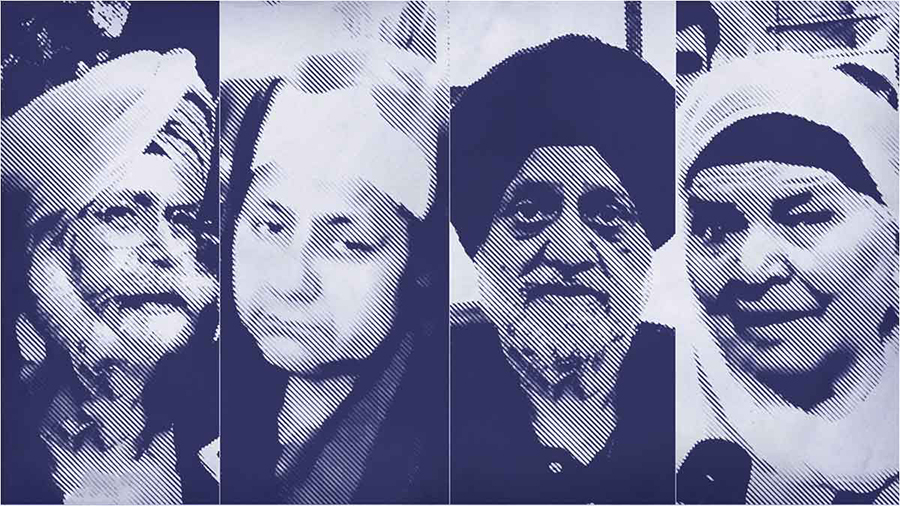 H.S. Phoolka, Nirpreet Kaur, R.S. Cheema and Jagdish Kaur | ThePrint.in
New Delhi: It took 34 years, one month and seven days for former Congress MP Sajjan Kumar to be sentenced to life imprisonment in a 1984 anti-Sikh riots case.
On this long road to justice, there were countless hurdles and impediments. But among all those who fought the battle, four persons stood out for their strength and courage.
H.S. Phoolka
The 73-year-old lawyer was elected MLA on an Aam Aadmi Party ticket in Punjab in 2017, and a few months later, was appointed leader of the opposition in the assembly. However, he was informed by the Bar Council that if he held a political post, he could not continue his battle for justice for the victims of 1984.
The very next day, Phoolka tendered his resignation as leader of the opposition.
"This case has been very close to me," Phoolka told ThePrint after Monday's Delhi High Court judgment.
"This judgment is a historic document. It takes note of how for 34 years, the wheels of justice were impeded at each and every stage. These powerful people didn't allow the law to move on, the judicial system to move on."
According to Phoolka, the Special Investigation Team set up by the Supreme Court in January 2018 changed the course of the case. He believes this is a symbolic judgment that will help them get justice for other victims as well.
/>
Jagdish Kaur
Jagdish Kaur lost her husband, elder son and three cousins in the carnage that followed the assassination of former Prime Minister Indira Gandhi on 31 October 1984. Kaur is 77 years old now, but has continued to fight for justice.
"I tell them, take to the streets. Fight crime. We all have to die someday, but we will fight against crime," Kaur told ThePrint.
Kaur has never been deterred by the fact that Kumar was a powerful politician. "They made him a minister. They gave him cars and promotions. Only after fighting for 34 years have I managed to bring him to justice," she said.
"(Sajjan Kumar's) crimes are too great for life imprisonment, he should have been sentenced to death."
R.S. Cheema
R.S. Cheema was the special prosecutor for the Central Bureau of Investigation, which began its inquiry into the case in 2005. The 72-year-old lawyer is also the special government prosecutor in the coal allocation cases appointed by the Supreme Court.
"Jagdish Kaur kept on giving affidavits. The whole effort was to demolish her statement. But she persisted. We must commend her courage," Cheema said.
"These cases were in Parliament. It was the (Congress-led) UPA government that said it would follow these cases up. The CBI filed a chargesheet in 2010. That's when the case really began."
This was the first case, according to Cheema, where the CBI insisted upon the charge of conspiracy. It argued that Kumar and his cohorts had addresses, and were targeting Sikh males, looting and vandalising property.
"After time passes, even genuine investigation becomes impossible. Moreover, the fear was live and potent even after two decades," said Cheema.
"This case is a triumph of justice, its finest hour. It proves for the common man that the arms of the law are long enough and reach the culprit. It sends the message that our culture of harmony and brotherhood is safe as long as the rule of law prevails.
"Had Delhi riots been dealt with sternly and honestly, we wouldn't have had similar riots in Gujarat and Orissa."
Nirpreet Kaur
Another eyewitness, Nirpreet Kaur, is the chairperson of Justice for Victims Organisation that was set up to help the survivors of 1984.
Nirpreet was barely 16 when the mob set her father on fire in front of her. She claimed that after she named Kumar to the police, a TADA (Terrorist and Destructive Activities Prevention Act) case was slapped on her. The charge was later dropped.
She broke down at Gurudwara Rakab Ganj Monday while speaking to the media.
"After 34 years, I have got justice. He (Kumar) will go to jail," she said.
Courtesy of www.theprint.in