WSC-AR Condemns Milwaukee Sikh Gurdwara Shooting: Calls for Prayerful Response
The Sikh Foundation is deeply saddened at the news of a shooting at the Sikh Gurdwara in Winsconsin. Our prayers and thoughts go out to the victims and their families and friends. We echo the thoughts of the World Sikh Council to join in prayer for those lost to us today.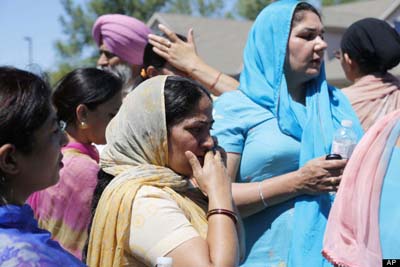 The World Sikh Council – America Region (WSC-AR) is shocked and deeply saddened by the senseless shooting which occurred earlier today at the Sikh Gurdwara of Wisconsin in Oak Creek near Milwaukee, Wisconsin. It has been reported that a suspect opened fire on a weekly congregation of the Sikhs while a reading of the Sikh scripture was in progress. Current reports say that there are 7 deaths, including an assailant, and many injured. One brave police officer was also one of those injured.
WSC-AR offers its condolences and support to the victims, their families, the law enforcement agencies (especially the police officer shot in the line of duty) and the surrounding community. This is a troubling day, not only for Sikh-Americans, but also for all Americans.
In the coming days, along with Sikh advocacy organizations, we will be working with public officials, and law enforcement authorities, to understand the events of today and to help the community in whatever way we can. The Council will also be providing support mediums for our interreligious partners and the public as we sort out this situation. This shooting comes on the heels of another tragedy, as our country continues to recover from the senseless shootings in Aurora, Colorado.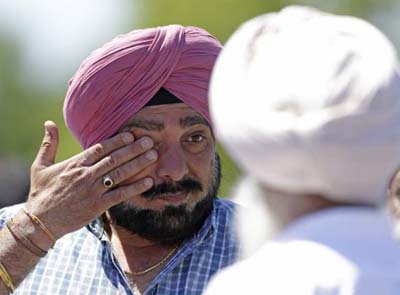 We urge all to pray for the victims, their families and friends, and the surrounding community. We also express our gratitude towards the law enforcement authorities for their prompt and effective response to the situation as it unfolded. We offer our appreciation for the bravery of the police officer shot, offer condolences, and pray that he will recover fully soon. As we learn more about the situation, we will keep the public updated and informed. We thank you for your patience and prayers during these difficult times.
The World Sikh Council – America Region (WSC-AR) is the umbrella organization representative of Sikhs in the United States. It is an elected body of Sikh Gurdwaras and institutions. Currently 47 Gurdwaras and other Sikh institutions across the nation are members of WSC-AR. The major governing purpose of the organization is to represent the collective view of Sikhs in the United States. WSC-AR works to promote Sikh interests at the national and international level focusing on issues of advocacy, education, and well-being of humankind.
World Sikh Council
America Region (WSC-AR) P.O. Box 3635, Columbus, Ohio 43210, USA
Phone: 888-340-1702 Fax: 888-398-1875 E-mail: contact@worldsikhcouncil.org
Web: www.worldsikhcouncil.org