Claremont Lincoln University Launches Center for Sikh Studies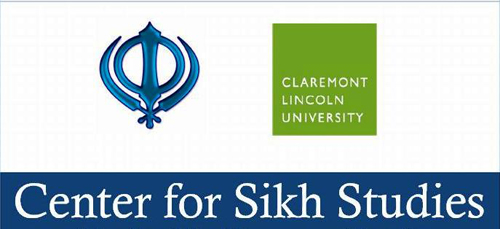 Claremont Lincoln University
Brianne Donaldson, scholar of the spiritual traditions of India, process philosopher, and activist, is joining the faculty at Claremont Lincoln University as assistant professor of Jain and Sikh Studies and as Director of the Center for Jain Studies, as well as Director of the newly launched Center for Sikh Studies.
Currently an instructor in India religions and the Coordinator for Dharma Traditions at the University, Donaldson has been instrumental in building courses and programs in Indian thought and establishing Sikh and Jain concentrations for its graduate students. Her teaching and research focus on the spiritual traditions of India, process thought, post structuralism, and Critical Animal Studies.
In the official announcement, Provost Philip Clayton wrote, "Professor Donaldson is already a widely published scholar whose work bridges traditional gaps between theory and practice in creative new ways. She is a well-known advocate of experiential learning and compassionate activism. We are deeply grateful to our Jain and Sikh partners for their generous gifts, which have made it possible to hire a scholar-activist of Dr. Donaldson's quality."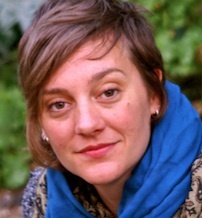 Brianne Donaldson
Donaldson responded, "I am deeply honored to accept this position and energized to continue working with our partners to achieve their vision for Jain Studies and Sikh Studies at Claremont Lincoln."
Donaldson received her B.A. from Goshen College in Bible, Religion, and Philosophy; her M.A. from Associated Mennonite Seminary in Theology and Ethics; and her Ph.D. from Claremont Lincoln University in Process Studies. In the coming academic year, she will offer Claremont's first "Introduction to Sikhism" course, hosting numerous guest lecturers from the Sikh Community. Donaldson will also offer two intensive Jain Studies courses: "Chanting, Social Change, and the Traditions of India," and "Vegan/Vegetarian Nonviolence: Ahimsa in Theory and Practice." She is completing work on her first book, Creaturely Cosmologies: Why Metaphysics Matter for Animal and Planetary Liberation.
Claremont Lincoln University is an interdisciplinary, multicultural, and multireligious university responding to the need for mutual understanding and friendship among the world's great religious traditions. The inauguration of the Center for Sikh Studies was a huge step for Claremont Lincoln University as it works to establish itself as a place of reconciliations among the world's religions. With the addition of Sikhism, all three of the Western Abrahamic traditions and all four of the dharma traditions of India are now represented.
Courtesy of www.claremontlincoln.org/