Personal Narrative on a Journey to Sikh and Punjab Studies Dr. Shinder Singh Thandi
* Read the Introduction to this Feature
Note-Mouse over images for description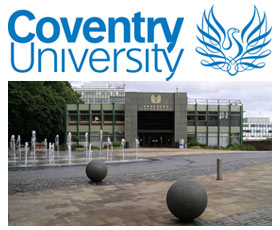 Early and Formative Years
I was born into a small land owning Sikh family in a doaba village located a few miles north of the river Sutlej. Prior to travelling with my mother and brother to Delhi, en-route to Coventry in Britain to join my father, I really don't have many childhood re-recollections of having travelled to a large town or city. So, as was to be expected, growing and adjusting to a damp and cold environment of Britain in my early teens and with very little knowledge of the English language and local culture, was a very painful and frustrating experience. Luckily there were enough other newly arrived Punjabi children of my age at school which helped me to settle in my new home and to begin to appreciate and value school education. The Coventry Sikh community had also opened a newly built gurdwara near our house which also added to a feeling of belonging. After leaving school and college, I studied Economics at Hull University and then became a graduate student at the School of Oriental and African Studies, University of London. Studying and living in London was a fantastic life-changing experience and this left a deep imprint on my subsequent academic and personal development. It was also at this time, especially when I was completing my Masters dissertation, I began to develop a serious interest in understanding my own place of origin and how I came to be in Britain. This was the beginning of my academic interest in Sikh and Punjab Studies which I have continued to nurture ever since.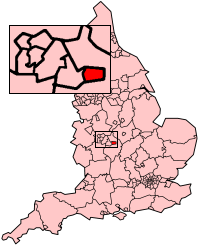 Establishing the Field of Sikh and Punjab Studies
Having finished my higher education and due to changing family circumstances I returned to Coventry in 1981to take up an appointment as a Lecturer in Economics at Coventry University. Political events in Punjab were taking a turn for the worse with many reports of communal tensions and these were also beginning to affect community relations, especially among the different Punjabi communities in Britain. Following a conference in early 1984 in Coventry, which called for tolerance and communal harmony in both Punjab and among Punjabis abroad, a small group of us – Darshan Singh Tatla, Eleanor Nesbitt, Gurharpal Singh and myself – agreed to establish a research group, which we named as the Punjab Research Group (PRG) with a view to promoting the academic study of Punjab and of communities that lived or originated from there. Thereafter the PRG met three times a year and very quickly drew in all the established and younger scholars who had an interest in studying Punjab and Punjabis, whether on pre-colonial or colonial Punjab, post-independent East or West Punjab or Punjabis overseas, the so-called Punjabi diaspora or diasporas. In the first 10 years of its existence, the PRG managed to firmly demarcate the field of Punjab Studies from the broader area of South Asian Studies through publishing books and academic papers and by establishing panels at national and international Asian and South Asian conferences and through linking Punjab/Sikh Studies scholars across the globe. The ground for further development and promotion of Punjab Studies, whether by universities or in co-operation with Punjabi associations and communities based in the UK or elsewhere in the diaspora, had been clearly established. Unfortunately this opportunity was never seized in any serious way in Britain, unlike in the USA and to some extent Canada, where Sikh and Punjab Studies programmes have proliferated since the early 1990s. It is sad and ironic that despite having one of the largest settlements of Sikhs outside India, there is not a single Sikh or Punjab studies community endowed Chair in the UK. It is even further ironic that two of the current post holders of professorships in Sikh Studies in the USA – at Michigan and Hofstra – were trained in the UK. I wonder whether the next one will also come from the UK!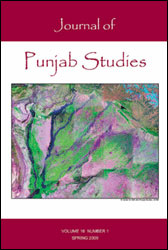 The launching of the International Journal of Punjab Studies in 1994 marked a major landmark in the promotion of Punjab and Sikh Studies since it acted not only as a celebration of ten years of pioneering work of the PRG but also because it was an important metric for measuring the maturity of the evolving field. The IJPS initiative was lauded and supported by all the major scholars in the field and this was reflected in the Journal's international editorial board. However, by the fourth volume, illness and personal career ambitions created tensions which necessitated changes. I will come back to the issue of tensions between personal career ambitions and commitment to building the academic field later when commenting on the present state of Punjab and Sikh Studies. Needless to say this is not unique to scholars working within the field of Punjab and Sikh Studies alone. After completing the first ten volumes, the IJPS was re-launched as the Journal of Punjab Studies and was to be hosted by the newly established Centre for Sikh and Punjab Studies at the University of California, Santa Barbara. The JPS is now in its 16th volume.
Community Involvement
During the 1980s many gurdwaras in Britain were heavily embroiled in 'homeland politics' – not surprising given the political events in Punjab – and control of management committees became an important means for offering support either to one of the several militant organisations fighting for autonomy or to a political party supporting the Indian police/army operations in combating insurgency. Inevitably this in-fighting amongst Sikh community leaders and general inward orientation led to the neglect of wider issues affecting the community and disenfranchised large sections of the community who saw gurdwaras primarily as places of worship and not theatres of political drama. In the late 1980s to early 1990s a group of mostly second generation professional Sikhs – actually child migrants – living in and around Coventry, formed the Sikh Cultural Society in order to both influence policy-making of the management committees of local gurdwaras and to act as a bridge between the Sikh community and mainstream civic organisations with a view to creating greater awareness about the beliefs and practices of the Sikh community. The desire to influence the gurdwara management committees arose out of the common feeling among the youth that such committees were ineffective in three major areas: community outreach, including inter-faith dialogue, lobbying for Punjabi language teaching as part of the modern languages curriculum in schools and greater engagement with youth in gurdwara decision making and in the provision of wider range of facilities. For three to four years the Society remained highly active in raising awareness through meetings, seminars and conferences and by taking up issue based cases with local gurdwaras and representative of civic bodies, such as the police, elected councillors and local government officers.
One of the more innovative outcomes of the Sikh Cultural Society was the publication of the magazine The Sikh Reformer targeted at Sikh youth and with its explicit objective of interpreting Sikh values and practices within a diasporic context. Edited by Arvind-pal Mandair and myself, we developed close links with gurdwaras and youth organisations, especially students, for its distribution. Very soon the magazine began to reach different parts of the country and was even posted abroad to interested parties. A total of six issues were published between 1992 and 1995 but a career decision by Arvind Mandair – now Assistant Professor of Sikh Studies at Michigan – and unavailability of any other suitable persons to support the Society with this work meant that the magazine had to be discontinued. A similar fate also met our attempt to start a BA degree programme in Sikh Studies at Coventry University – it never went beyond the certificate stage despite the substantial investment in time to put the programme together and in convincing the University to offer it. This was a very frustrating period as years of investment in these projects got aborted even before the programmes could start. We live and learn!
Links with University of California, Santa Barbara and the Summer Program in Punjab Studies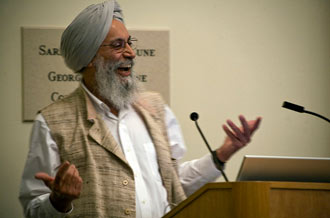 Our mutual interest in Sikh and Punjab Studies brought me into contact with Professor Gurinder Singh Mann then based at Columbia University and later moving to UCSB to take up the newly established Kundan Kaur Kapany Chair in Sikh Studies there. This relationship was nurtured over many years and I was increasingly drawn towards the fantastic learning opportunities offered by the academically rich and culturally diverse content of the Punjab Studies summer programme. Participation in this programme for over six years has been a real life changing experience. There could be no other way of having a deeper understanding of the geography, history, politics and religious and cultural traditions of Punjab and knowledge of the different communities that live there. To read about significant historical events in books and journals is one thing but to actually listen to some of the leading scholars talking about them and to physically visit these historical sites and look, touch and smell cultural and religious artefacts is something very different. I have had the privilege of having darshan of some of the rarest pothis held by private individuals. This is only one aspect of it and equally important is the fact that each year involved intensive engagement with a different set of young scholars over six weeks, listening to their thoughts, interests and aspirations, learning with them and travelling with them in the summer heat and humidity of Punjab. The successful operation of this type of study abroad programme – now with 13 continuous years of history – could not be possible without the total dedication and commitment given to it by Professor Mann. And I would challenge any Sikh or Punjab Studies scholar to devote such a large part of their c life to the unselfish and unflinching dedication towards developing the field.
Current State of Sikh and Punjab Studies
As a British resident I am naturally detached from the various debates around Sikh and Punjab Studies and controversies over Sikh Chairs in the USA. However as a keen participant within Sikh and Punjab studies, I have had the privilege to attend many conferences, workshops and seminars held around the world, including the one held to honour the late Professor Hew McLeod in Dunedin in December 2003. I have also had the privilege in knowing and working with almost all current professors of Sikh Studies in the USA and in Punjab. Further as we now live in a globalised world where information flows are instant, one is able to keep abreast of different perspectives and views across a very heterogeneous and globally dispersed Sikh community. So although I may appear detached I actually feel very close to developments in the USA. At one level I feel very envious of the fact that in the UK we have not had far-sighted and philanthropic individuals – such as the Chathas, Kapanys, Bindras, Sainis, Aroras – who have done so much to firmly root the study of Sikhism and Punjab Studies in many American universities. However, at another level I feel that an opportunity has been lost to develop one or two centres of global eminence and excellence which would firmly establish the field of Sikh and Punjab Studies in perpetuity. Take for instance the current craving to establish a Chair in Sikh Studies in each of the 10 campuses of the University of California. Why spread the resources thinly rather than concentrating them in one of the most successful Sikh and Punjab Studies programme in the USA – at UCSB with its excellent track-record? Concentration of effort at one place leads to all sorts of strategic advantages and spillover benefits which are the hallmark of other world centres of excellence. Imagine the impact of pooling of resources on undertaking research and developing materials for the teaching of Punjabi language, on availability of early Sikh texts and their analysis, on funding graduate and doctoral students, on curriculum development, on publishing and disseminating research on Sikh and Punjab Studies, on preparing materials and providing legal and other professional advice on issues which directly affect Sikh and Punjabi communities, whether these are to do with providing expert advice on Sikh religious symbols, inter-faith dialogue, immigration or human rights. The current model, unfortunately, has led to the development of competition for resources, duplication, mistrust and lack of co-operative behaviour which can't be good for the long-term future of Sikh and Punjab Studies in the USA.
This schism is also manifested in the way Sikh Studies are researched, interpreted, taught and promoted. There is almost a duality in approach. For some scholars – who may be called "classical" in their approach for want of a better word – the starting point is the urge for providing a deeper and "correct" understanding of the Sikh tradition given that it is a new minority tradition which has been subjected to much distortion and misunderstanding. This can only be done by identifying and interrogating the original texts, by closely studying other artefacts of Sikh material history –coins, architecture, paintings, musical instruments, textiles, forms of gift exchange and weaponry – and by understanding ways of keeping the followers psychologically inspired and motivated in highly adverse environments. Interpreting the past becomes an important means for understanding the present and predicting the future journey of the community. For other scholars – who may be called "modernist" or "post-modernist" again for want of a better term – the starting point is the European enlightenment and the evolution of rational scientific enquiry – whether in the physical and social sciences – that followed. In these approaches you borrow ideas and concepts from the more academically hegemonic or fashionable discourses and also borrow selectively concepts and ideas from the Sikh tradition to create "new knowledge". This new knowledge is indeed very novel and original as it borrows from non-western experiences and will be lauded within western social sciences since it transcends euro and ethno-centrism, but one could argue it actually "bastardises" the indigenous traditions from which it is borrowed. The former approach requires immaculate training in regional history and in classical languages of the region and of course, field work in the region, whereas the latter requires knowledge of cutting edge research in western natural and social sciences but not of indigenous texts, language or even visits to Punjab. Secondary sources published in the English language and having their own inherit biases and distortions becomes the primary route to accessing the tradition. The latter approach certainly enhances western social science but it is not clear how it helps in furthering our understanding of the Sikh tradition. This may appear to be a grossly over-simplified view on the schism that has developed in Sikh Studies but it is worrying that if the "modernist" or "post-modernist" approaches become more dominant because they are embedded in established sciences and therefore seen as more legitimate, new generations of diasporic researchers and scholars will become even further removed from understanding indigenous Sikh traditions. Maybe the future of Sikh Studies will rely more and more on understanding the Sikh tradition by reading German and French classical writers or engaging with paradigm shifts in the European and American academy? Were this to happen it would indeed be a very cruel irony – Sikh tradition will be understood through an orientalist prism from which it has tried so hard to escape.
Of course I would not expect all Sikh academics or scholars to agree with the above perspective but I raise it as an issue because the Sikh tradition is a minority one, both within Indian traditions and especially in diaspora locations and is thus still highly vulnerable to distortion and manipulation. The Sikh academy has a moral responsibility to prevent this and ensure the tradition is acknowledged as being strong, vibrant, distinctive and original.
Shinder S. Thandi
March 2010
Some publications