Sikh Academics in the West: Where Do We go from Here by Dr. Bhai Harbans Lal
* Read the Introduction to this Feature
Note-Mouse over images for description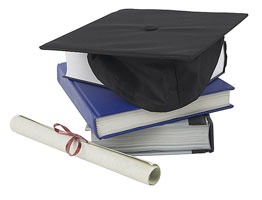 Academician/Scholars: Who are they?
Scholars are individuals engaged in the pursuit and dissemination of specialized knowledge gained from scholarly tutorship or research. They may or may not be housed in the academic institutions.
The academic scholars are a community of students and scholars engaged in creating knowledge and in imparting higher education. Conventionally they are trained in the higher university education and often receive post-doctoral training in the skills designed for scholarly accomplishments. Once the trained academician scholars commit to an academic unit, they are engulfed deep in scholarly activities. They teach didactic courses and/or conduct research at an accredited educational institution. They develop ideas and methods of instruction, stimulate scholarly research and writing, and create as well as support a community of scholars that continue to pursue academic careers in the future.
All scholars participate in and organize national and international conferences and symposia. They publish books, essays, bibliographies and research manuscripts. They submit research grants to support their multiple research projects, as well assist pre and post doctoral fellows in their unit to obtain training fellowships to continue their pursuits. They edit journals, publish newsletters, and referee research papers, research grants, and play leadership role in academic management.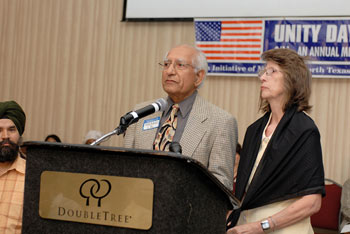 My Own Introduction
Allow me to introduce myself as a member of the academic community to qualify me for being included in this esteem column of the Sikh Foundation journal. In 1962, I obtained my doctoral degree in Pharmacology from the University of Chicago. I skipped post-doctoral training, but the opportunity to interact with world-class scholars including three Nobel Laureates more than made up for it.Three years after my graduation, I was promoted to the tenured academic rank of Associate Professor followed by a promotion to full professorship all in five years, both at major state universities in USA.I retired in 2000, after serving 20 years as Professor and Chairman of the Department of Pharmacology and Neuroscience at the University of North Texas Health Science Center at Fort Worth. During the course of my academic career in major American universities, I supervised over two dozen dissertations of doctoral students and was advisor to that many post-doctoral fellows. This work resulted in nearly 350 refereed research papers and a couple of dozen books.
I also served as the editor of a professional research journal for 15 years. The Health Science Center recognized me with several awards for the excellence in research and the research support I garnered from both private and federal agencies. It recognized my leadership for the best performance of my teaching faculty. At my retirement, the university established a graduate research recognition award to honor my scholarly legacy. On my retirement, the Society of Neuroscience with worldwide membership exceeding thirty-five thousands held a symposium in recognition of my research and scholarly accomplishments. American Association of Scientists of Indian Origin recognized me with their Life Time Achievement Award of Distinguished Scientist of Indian Origin.Despite the rigors and demands of my professional career, I have maintained a lifelong interest and involvement as an academician in Sikh Studies as well. I have served on the thesis committees of doctoral candidates and reviewed manuscripts for publication in the Sikh Studies area in addition to organizing research conferences at International level. I have published over 130 papers on Sikh Studies.
In 1995, Guru Nanak Dev University recognized my scholarly work in Sikh Studies with an honorary degree of D.Litt. The Anandpur Sahib Foundation honored me with title of Nishaan-e-Khalsa at the Tercentennial Celebration of the Khalsa. I have stayed in close touch with most of the researcher/scholars engaged in the Sikh Studies in Indian sub-continent and in North America, and served at the editorial boards of both academic and popular Sikh journals.
Religious Studies: What to Research or Teach
Religious Studies at Universities is a relatively new field that aims to examine a religion with respect to its theology, history, historiography, and cross-cultural perspectives. It interprets, explains, and emphasizes its place in the contemporary society. Utilizing tools from many other academic fields -including philosophy, history, sociology, anthropology, psychology, and theology itself, the academic study of religion arises out of a broad curiosity about the nature of religion and religious traditions. Overall, religious studies is an exciting new field that is constantly crossing boundaries and breaking new ground as it attempt to bring its subject into better focus.
Religious studies offer a unique opportunity to ask fundamental questions about religious traditions. It also allows experimentation with some of most exciting ideas from religious beliefs. While theology may study the intentions of a supernatural force (such as deities), religious studies investigate religious behavior and belief of human beings from outside any particular religious viewpoint.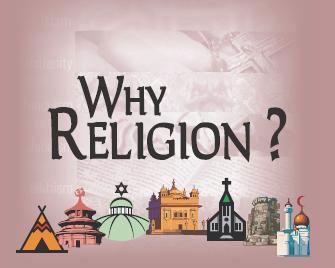 Religious studies in the West originated in the nineteenth century, when scholarly and historical analysis of the Bible had flourished, and Hindu and Buddhist texts were first translated into European languages. Sikh Studies are the most recent entry.
Today scholars worldwide undertake religious studies. In its early years, it was known as Comparative Religion or the Science of Religion and, in the USA, there are those who today also know the field as the History of religion.
Western philosophy of religion, as the basic ancestor of modern religious studies, is differentiated from theology and the many Eastern philosophical traditions by generally being written from a third party perspective. The scholar need not be a believer. Theology stands in contrast to the philosophy of religion and religious studies in that, generally, the scholar is first a believer employing both logic and scripture as evidence.
Nearly a million students take courses in religion in around a thousand American colleges and universities. Each school year, many students decide to focus on the topic and make theology or religious studies their major course of study.
Who Are Sikh Scholars
For the purpose of this discussion, a Sikh scholar is one who is engaged in Sikh studies, irrespective of their personal faith affiliations. Or place of work. Lists of Sikh scholars may be obtained from the universities in Punjab. Non-Sikh scholars of Sikh studies may be counted from the participants of recent conferences organized by the Sikh chairs in North America.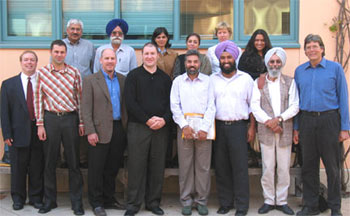 In my last count, number of recognized Sikh Scholars exceeded three hundred. That number is based on those scholars who have been so recognized for their meritorious contribution to Sikh studies and by inclusion of their work in the Sikh annals. Many of the Sikh studies they undertook were completed and published during the past six to seven decades.
Various bibliographic resources also tabulate Sikh scholars and their publications. These include bibliographies that are prepared by the Western universities. For example: Sikh Scholars and Personalities, Journals of Sikh studies such as those published by Punjabi University and Guru Nanak Dev University, as well as those published in North America and United Kingdom. Other sources include the Sikh Encyclopedia edited by Professor Harbans Singh and that published online as SikhiWiki. There are websites such as globalsikhstudies.net.
A cursory look at various bibliographies suggests that nearly one fourth of the total number of Sikh scholars reside in the West.
Although Sikh scholars are readily recognized in the Sikh bibliographies, to my great disappointment, they and their disciplines were not yet acknowledged in the world level bibliographies. Wikipedia does not list Sikh scholars as a separate category, even though it includes lists of theologians and religious studies scholars from other disciplines.
Religion-online.org gives over hundred categories of scholars of religion and theology but does not mention one Sikh scholar. There is a Dalit scholarship mentioned. Dalit is a community more recently split from Sikh Panth.
Although most of the blame can be placed on the Western bibliographers for this neglect, we cannot be absolved easily from this responsibility. We still have to come up with first academic or professional organization representing Sikh studies at national and international level. Presently there are several such organizations representing Punjab studies and alike. Only recently, a Sikh subgroup known as Sikh Studies Consultation was put together at the American Academy of Religion (Hawley, 2009).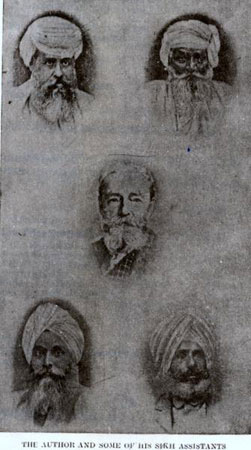 Non-Sikh Scholars of Sikh Studies
In 1992, Dr. Narinder Singh Kapany asked me to contribute a chapter on Max Arthur Macauliffe in the book that he did with Kerry Brown. After giving some thought, I rightfully chose the title of my manuscript as Max Arthur McAuliffe: First Western Gateway to Study of Sikhism.
Although there were other Westerns, Joseph Cunningham among them, who wrote on Sikhs and Sikhism, Macauliffe (1841-1913) was the first Sikh scholar of Western origin to meaningfully publish on Sikh Studies (see H. Lal, H., 1995). However, Macauliffe lacked training in Western research methodology in both, data analyses and historiography. He was also limited in his sources: he obtained all of his knowledge on Sikhs and Sikhism from either directly from Bhai Kahn Singh or from others in his circle. His writings were mostly Bhai Kahn Singh translated in the English idiom for the benefit of the readership not adequately conversant with Punjabi.
While posted in Punjab (Indo-Pakistan) as a deputy commissioner in 1882, Macauliffe was introduced to the hymns of the Gurus that sparked his deep interest in Sikhism that finally led to his adopting the Sikh faith as his religion. He practiced the Sikh faith as a Sahaj-dhari Sikh and cherished to comprehend the divine hymns as a lifetime preoccupation. Then he undertook his scholarly work essentially as an homage paid to his new faith and a way of paying back to the Sikh community he so much cared for.
There are many Western Sikh scholars who followed Max Arthur Macauliffe (for partial description see Christopher Shackle, 2005; Purnima Dhavan, 2007). Although their number is not large enough to tabulate them in categories, it may be sufficient to say that they are mostly Eurocentric, some Khalsa-centric, and a few Guru-centric. This is not a place to engage the contentious debate to define those terms; it may suffice to say this. Eurocentric scholars apply European form of perspectives validated through the interrogation of their colonial inheritance that postcolonial intellectuals must carry out. Khalsa Centric scholars mostly focus of Khalsa Sikh traditions to study the Sikh entity. Guru Centric scholars use doctrines of the Guru Granth in defining sikhs as the object of their studies. The Western non-Sikh scholars would do better to maintain a balance between these disciplines to serve the academic communities.
Are We Losing Western Sikh Scholars
The past century was a time of significant developments in the scholarly endeavors in the fields of Sikh religion, Sikh culture and Sikh politics. It was the first time that Western scholars showed interest in Sikh studies and the Sikh scholars engaged themselves in the dialogue with the Western world.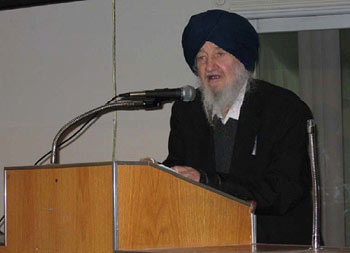 Western Sikh scholars began to research and write Sikh history and religion in a new idiom and language, which would be employed in the new world for communication with most of the outside world. They began to give birth to new idioms and language that connected the local Sikh traditions with the Western culture. This trend continued and made significant contribution in introducing Sikhism to the Western world. However, the future trend may be suspect.
There is no doubt that number of introductory courses on Sikhism has been increasing in frequency in the Western schools along with increasing number of introductory chapters on Sikhism in the popular books being published. However, the resource material needed to conduct advanced Sikh studies mostly comes from the Sikh scholars of Punjabi Sikh origin. It is understandable as the most sources are either in Punjabi or other Indian languages. Often they may be handwritten and not easily legible.
What is worrisome is that the earlier trend in the entry of the Western born Sikh scholars into higher Sikh studies has considerably declined over the past two decades. The enthusiasm earlier noticed to be on the rise in the past half century is now declining. Many newly trained graduates in the Sikh Studies are locating their teaching and research interest in allied fields.
Although there is lot of whisper on this declining trend, I have not seen any open discussion. One can only speculate the reasons.
In the recent past, the Sikh community did not appreciate the Western scholars choosing Sikh Studies as their academic pursuit, particularly if the area of concentration included the Guru Granth. Their work was seen suspicious, motivated by conspiracy to destroy Sikh image, or simply seen as playing in the hands of "the enemies of Panth".
One may not entirely disagree that there were no shortcomings in the works being produced by the Western scholars; they were not allowed the usual courtesy or benefit of doubt. They were not shown sufficient patience that a newly emerging discipline such as Sikh Studies would demand.
A scholar in the West is given a chance for an honest and open discussion when there is disagreement. However, this was not the manner by which Sikh scholars were received in the West. Transferring data and knowledge written in a language foreign to the Western scholars is a challenge in itself. To that is added imposition of alien research orientations of the Western disciplines and methodology. Research traditions and circumstances in the West are certainly not similar to those in the East.
Further, the data, the evidence, and the knowledge on Sikhism is accumulated entirely in the language, metaphors, idioms and coloring that are foreign to the Western scholars.
Not exchanging their views with rest of the world, the Sikh historian limited and distorted their real perspectives. Sikhs have been writing for Sikhs only for all this time. It resulted into long neglect from world historians and theologians, who are put off by the absence of Sikh community's appreciation of "outsiders" indulging their private domain.
It seems that the world scholars considering Sikh Studies as their vocation are able to detect soon and easily the coloring that comes in Sikh theology and doctrines from those linguistic, cultural and historical milieu. So that they get scared in making interpretation that may not be entirely correct because of those factors. Should they not be allowed any margin of error, it is wise that they better stay entirely away from it.
After all should they choose to tease out a Sikh's experience in the term of Sikh's ethnic conscious, there are chances of them being not entirely correct. A Sikh experience is seen emerged from the Punjabi entity, and which is commemorated with Sikh's own interpretation. The scholars being the Westerners in generational experiences must anticipate to be wrong often, and it must produce a fear of being taken to task when they did not come out to be correct.
Not sharing their sentiments with rest of the world, the Sikh historians mostly limited and distorted real perspectives. Sikhs have written for Sikhs only. It resulted into long neglect from world historians and theologians, who are put off by the absence of Sikh community's appreciation of "outsiders" indulging their private domain.
Thus, the Western scholars are reluctant to write anything on Sikh studies for fear of proven wrong and punished severely for it. They are scared of undue criticism of "being outsider ignorant" that they exhibit devoid of their personal concern and lack of concern for authenticity of the matter.
One-sided perspectives have terrible repercussions for the community that tragically ceased to expand its influence outside their ethnicity.
Challenges Facing Sikh Scholarship
Whereas the Sikh Studies offer many rewards, there are serious and disheartening challenges. For one thing, there is a growing audience for Sikh literature and scholarship. They are new Sikh generation in the West; they are the academic communities and institutions all across the globe; they are the publishers and media; and they are old and new faith movements and their leadership. It is a mouthful but it is reality.
Besides, there are challenges of prosperity, science and technology. Sikhs are still in the early stages of defining themselves. Being new to the Western world, our resources are very limited; rather a piddle in view of the scope and the challenges.
New Generation
The new generation of Sikhs is more educated and wealthy; they are imbued with more cosmopolitan outlook. They have grown up in new cultures that emphasize choice, knowing and understanding one's self, the importance of personal autonomy, and fulfilling one's potential – all contributing to a highly objective approach to religion. I will not write any more as the needs of our youth are similar to those in other communities and continually being deliberated in the media.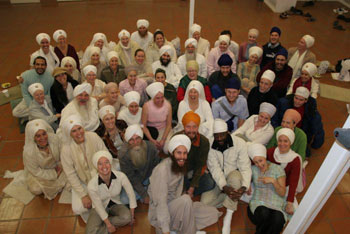 Globalization of Panth
In accordance with the prediction by Sikh sages, the Sikh Panth is becoming globalized. These were the documented views of Sikh intellectuals of the Guru's era. According to these views, Sikh teachings would attract the universal consciousness, spirituality and altruism throughout the world.
I cannot abstain from giving a couple of quotations selected from many such powerful predictions recorded in the literature and some from among those who were considered worthy of incorporating in the sacred Guru Granth. Kal who was a scholar visiting Guru Arjan recorded as below (Sri Guru Granth Sahib, p. 1392.

These predictions were not the flights of fancy of the poets but no, they are achievable landmarks of the future of Sikhism in the globe.
As quoted above, the predictions were seen actually to be happening in Indian subcontinent during 17th and 18th century. When it was seen dwindling, its revival became the dream of the Sikh scholarship there.
Sikh scholarship is expected to be the tools of this vision by the Sikh visionaries.
Translation of the Scripture
The major thrust of the Sikh scholars during the Singh Sabha period was to translate the holy scripture of Sri Guru Granth Sahib into Punjabi and English. The concern there is that the translators were honing in on the grammatically correct translations but were ignoring to capture the mind and the spirit of the Guru in their translations.
Two scholars I like to summarize below to best illustrate the challenge in the translation of Sikh scriptures that faces Sikh scholarship today. Professor Nikky-Guninder Kaur Singh (2007) recently provided illustrations of errors in the literal translation of Guru's language into English.
"Although the historical relationships amongst different communities in the Guru's milieu were acrimonious, the Sikh Gurus did not get stuck on external differences of accents, intonations, grammar, structure or vocabulary. Through his profoundly personal sensibility, Guru Arjan heard the 'distinctive convergence of languages expressed by Hindus and Muslims alike: 'koi bolai ram ram koi khudai – some utter Ram; some Khuda' (SGGS, 885). Whatever resonated with the voice of the founder Guru Nanak – 'bhakhia bhau apar (language of infinite love)' – Guru Arjan included it in the sacred volume for his audience. Unfortunately, its English translations wreak alienation. They impose all sorts of dualism and divisions, and reduce and distort the original as though it were in an entirely alien language. The gurbani language has been totally made subservient to English. The imperial language with its own set of meanings, connotations and structures has dominated the source language, and a one sided 'globalization', which is merely westernization, has monopolized Sikh scriptural translations. English words imbued with Jewish and Christian meaning has come to dictate Sikh ideals. Key theological concepts from western philosophical tradition – alien to Sikh worldview – bury scriptural translations and obstruct any real affinity between the languages of Sri Guru Granth Sahib and English. For example, there are three words in the English medium that are particularly detrimental to Sikh scriptural translations. They are God, Lord and Soul. Each of them is a tiny short little word, but thick and heavy with implications that cover up the original, obscure its light, and prevent it from reaching out to us."
Professor Balbinder Singh Bhogal contrasted the literary with spiritual aspect of the gurbani translation as is highlighted below in my own paraphrasing Bhogal for brevity. My apology for paraphrasing Bhogal in one paragraph to meet the limit of the assigned space for my article; I encourage the readers to read his complete and exhaustive article to appreciate the full gravity.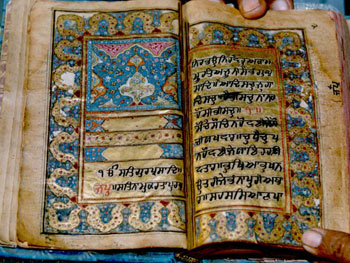 Bhogal wonders, how is one to translate a multi-authored, musical and sung text, with tone, rhythm, color and mood, into prose with a singular voice, without committing gross violence and oversimplification? How is one to translate a musical 'medicine' without exacerbating one's illness?
There is no doubt that the Singh Sabha reforms were successful. Indeed, what they inherited from the West – in terms of print technologies, ideas of self-representation, and a new ontotheological, metaphysical vocabulary – are still with us today. Yet this 'success' came with a price: the loss of Indic hybrid namings and heteronymous understandings. Their 'progress' is haunted by mixed blessings. The Singh Sabha reformists attempted to conserve the past of the Gurus in their inventing of a 'tradition' which relied solely on horizontal or literary translations. Instead, what is needed is a vertical (spiritual with higher dimensions of conscious minus ego) translation, which attempts to recall the mystic translators of the Guru's Word. A translator must think mystically. The vertical mystical translation is what was lost in the horizontal politics of translation. Material, lexical horizontal translation alone becomes inauthentic inasmuch as it exchanges one mask for another or one language for another. Guru Nanak's 'thinking' regarding vertical translation, given his distinction between speech (kathaa) and Unspoken- Speech (akath-kathaa), indicates that a mere speaking or describing (kathaa) is never sufficient without locating it within a vertical mystical realm. The Guru's spontaneous, egoless, mystic unspeaking-speech (akath-kathaa) is precisely the kinship he finds with other mystics. Thus the 'non-Sikhs' Kabir, Namdev, Ravidas and Sheikh Farid are included. They were people of different times, places, castes, 'religions' and languages, precisely because they shared similar vertical translator subjectivities.
As is seen from the above examples, there is a long tradition of Sikh exegetes and Sikh scholars expounding Sikh doctrines and practices in their ethnic language and idioms contrary to the intentions of their founders. Sikh gurus were always Universalists and global. They spoke to the world even when they employed local languages, dialects or idioms and metaphors.
One-sided perspectives have terrible repercussions for the Sikh scholarship that tragically ceased to expand its influence outside their ethnicity.
It is about the time that we reshape Sikh Memory from Global angle and become a part of the global scholarship.
Sikhs and Sikhee: Is there a Difference?
Yes, says the Scripture, there is a difference. The Guru Granth distinguished between fallible Sikhs and infallible Sikhee, as it does between Sikhee teachings verses the history surrounding the Gurus.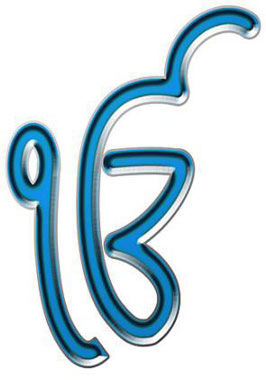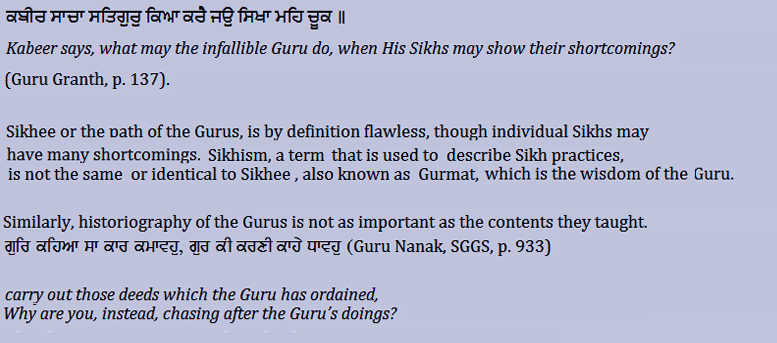 Therefore, any study of Sikhee must be distinguished from any study of the Sikhs, and any study of Sikh doctrines must be distinguished from Sikh biographies even though there may be many overlaps. Both are needed, but should not be confused with one another (Lal, 2002)
Sikhee is a way of life and believing both based on Gurmat, the term Guru Nanak employed for the religion of guru's wisdom, all immortalized in the Sikh scripture Sri Guru Granth Sahib. The Gurmat or Sikhee concepts, particularly those to which the present society could relate, may benefit the global village around us.
Sikhs are historical entities, a community of believers and shared faith who, ideally, through their life style, should invigorate an urge to learn their theology among those they comes across. Besides this, they may be many other things by virtue of their being social entities. The later may not be identical with what their Guru may like to see in their life behaviors.
There is a great dearth of studies on Sikhee or Gurmat in the West. Increasingly, Sikh scholars have opted to study the Sikhs as social and historical entities and have shied away from engaging with Sikhee.
The study of the Sikhee is being left to our so-called priestly class (Granthis, Pracharaks) and that is fraught with dangerous consequences.
One is the claim often made by this group that they are the sole possessors of the knowledge of the inner core of beliefs, practices, and that only they would reveal the true nature of religion only to those who have been initiated by their rules. Their stress on religious knowledge as being experiential and therefore conveyed only through transmission from "Guru" to individual disciple has not encouraged any scholarly treatment of scriptural literature.
This logic has succeeded in scaring Sikh scholars from undertaking any serious study or dissemination of scriptural doctrines. They have limited themselves to either the history or the formation of Sikh institutions rather than the flame of Gurmat that those institutions are expected to guard and nourish.
While academic programs on Sikhee and Sikhs are of utmost importance, this is also a time for the community to reflect on the purpose and aim of these endeavors through periodic reviews and feedback. We must guard against our clerics depriving our scholars from their rights and obligation to also seriously focus on Gurmat or Sikhee – in addition to the study of the Sikhs. Sikhs in the West support Sikh academic programs with the hope of enhancing scholarship on both Sikhee and the Sikhs. This means a promotion of studies both on Sikhee and on Sikhs.
What, then, is the relationship between the two and how is it reflected in our current academic programs? You may get this information either from the Sikh media or from the stated objectives of the programs in progress. Let me give you a couple of examples to provide a contrast.
The establishment of the Guru Granth Chair at the Guru Nanak University in India was recently announced. The stated purpose of this Chair is to initiate programs on the study of the Sikh scripture.
A research program at Patiala's Professor Sahib Singh Gurmat Research Trust in India published the Guru Granth Dictionary. With its help, the Fateh completed the works of Bhai Nand Lal.
The purpose of a Sikh chair established in USA is stated in the words of its holder as " the field includes the interdisciplinary study of the Sikh people, an ethnic and religious community that originated in North India in the 16th century, and their dispersion throughout the world ..
Thus, in its wisdom, the academic community of Sikhs is promoting studies on both the Sikhee and the Sikhs but with clearly divided emphasis. In its activity, it claims that there is an important difference among the two. However, they are not equal, Sikhee may be more important on account of it providing the bases and Sikhs a community of practitioners who long to follow the path within their limitations and challenges they face.
Although Sikhee and Sikhs are related, Sikhee is more than the Sikhs as is stated in its definition given above. Should academia ever fail to understand the distinction it will be held responsible to do a disservice through their success in making Sikhee as a history museum? A history museum tells you all about your past but lacks promise of excitement and vibrancy that Sikh teaching could bring to humanity in the twenty-first century.
Electronic Media and Google Scholar
Electronic media and cyberspaces are taking up increasingly important roles in constructing religious studies. The information superhighways are changing the way knowledge is disseminated or diffused. Through the Internet and other computer networks one can access virtually every possible form of knowledge and value. One does not have to be a member of the intellectual and political elite (Adams 1997-1998). Any scholar of religion who ignores the new variable of cyberspace is "doing so at his or her peril" (Jakobsh 2006). This applies equally to the Sikh academics.
There is substantial evidence that Cyberspace offers much enhanced ways for approaching religion that are more expedient in dissemination, more open to serve the individual's needs and intentions, as compared to those in the offline context. This is what the new generation fascinated with new informatics is telling us.
Cyberspaces may become increasingly important for the younger, more tech-savvy generations to connect to their religious traditions than was possible or likely through traditional ways. This is further more important in case of a minority religion such as Sikhism. For example, it is because of cyberspace dissemination that Wiccans, Satanists or magicians could claim a religious identity of equal significance and legitimacy as Christians.
On the other side, the openness of the cyberspace could also lead to new dilemmas not otherwise experienced on account of the protective nature of the more controlled offline media.
There may emerge possibilities and problems because of a flexibility and plurality on crucial issues that are larger than provided in the local congregation. There may be greater challenges in restructuring other people's preconceived ideas about our religious lifestyle and beliefs derived from Sikhism online. Some of the most obvious issues include manipulation of social networks, definitions of inclusions and exclusions, interpretations of meanings and metaphors, individual and community dynamics, issues of authority, voice and participation, with an attempt made to locate what might appear to be novel findings within historiography framework.
At present most of the cyber sites are the creations of young tech-savvy Sikhs (Jakobsh, 2006). Their initial mission is to make Sikhism more accessible. The Sikh scholars in academia mostly shy away from exposure on the internet. Even when their home institutions provide facilities to share their scholarly achievements through internet, to date, they refuse to participate. Rather, they are bent on withholding the research information and its progress.
Scholarly analyses are often limited to the 'hallowed halls' of university libraries, and within online journals that are not accessible to the public at large. Moreover, most Sikh academics are reticent to post their own scholarly analyses within their respective areas of specialization on-line (Jakobsh, 2006). This is in contrast to other disciplines such as psychology, biology or medicine. In those fields new ways are sought continuously to expedite information sharing as fast as the means may permit. Online publications appear within weeks after the works are completed.
Yet, younger generations are much more inclined to spend hours perusing the web than spending the same amount of time pouring over tomes that are found in university libraries. Given the pervasiveness of the internet and its usefulness as a research tool, the future will not permit to disallow the seekers to make use of the web.
Are the scholars of Sikh religion content simply to study themselves or their own self-defined communities? Should they be content with talking to each other within the walls of small closed door meeting rooms and restrictions of their published work to only limited few?
I feel that the electronic media allowing free flow of information should be taken as a new opportunity disseminate. It should be of particular interest to those in the academic community, who, are responsible for disseminating both old and new religious knowledge with speed. They possess years of specialized training and education. Further, they were given community support to create such opportunities for them. As such, it is their commitment and responsibility to utilize this opportunity to share and disseminate their scholarly findings and contributions as fast as the technology permits. In fact, this is their commitment that is signed in usually into their contracts of employment and conditions of community support for their positions. Further, it is according to the established norms of academia in most communities.
Conclusion
The Sikh studies in the West are the beginning of a new era. They are sprouting at academic centers in the West. In their spread there is an implicit promise to promote search into the Guru's mind on one hand and into the space in the civil societies for those who take pride in following the Gurus. All of this is to serve the new world and to guide the new Sikh generations.
These are tasks of unusual proportions that may be undertaken successfully only through joint efforts among and between the Sikh scholars as well as the dedicated support from the community. To those are added the promise that our founders gave to those who would strive in the field of Sikh Studies (Lal, 2008). Therefore, I wish to conclude with a quotation from famous Sikh scholars included in the Sikh scripture.
The famous scholars of Guru Arjan era believed that the hymns of the Guru when shared would continue to swell. They wrote:

References and Notes
Note: The translations of the Guru Granth hymns are not literal but given as central idea in the context of the discussion.
Daniel Adams, J. (1997): "Toward a Theological Understanding of Postmodernism."
In: Cross Currents 47/4. Retrieved on March 23, 2005
Balbinder Singh Bhogal, Ghostly Disorientations, Translating the Adi Granth as the
Guru Granth, Sikh Formations, Vol. 3, p. 13-31, 2007.
Bhai Harbans Lal, Max Arthur MaCauliffe: The Western Gateway to Study of Sikhism,
Studies in Sikhism and Comparative Religion, 14: (1), 35-57, 1995.
Harbans Lal, Kali Bein to Godavri, World Sikh News, October 29, 2008
Harbans Lal, Sikhi is More Than Sikhs. The Global Daily Sikh News Online, April 16, 2002.
Christopher Shackle, Four generations of Sikh studies: A personal view,
Sikh Formations, Volume 1, Number 1(June) 2005.
Doris R. Jakobsh, Authority in the Virtual Sangat: Sikhism, Ritual and Identity in the Twenty-First Century, Online.
Heidelberg Journal of Religions on the Internet, (2:1) 2006, pp. 24-40.
Michael Hawley, New Beginnings, New Voices: Sikh Studies At The American Academy Of Religion (Aar),
Sikh Formations, Volume 5, Issue 1 June 2009 , pages 39 – 52, 2009.
Nikky-Guninder Kaur Singh, Translating Sikh scripture into English, Sikh Formations, Vol. 3, p. 33-49, 2007.
Purnima Dhavan, Redemptive Pasts And Imperiled Futures: The Writing Of A Sikh History', Sikh Formations, 3:2, 111 – 124, 2007.
Dr. Bhai Harbans Lal
Emeritus Professor and Chairman,
Department of Pharmacology and Neuroscience
University of North Texas
Health Science Center,
Fort Worth, USA
Email: japji08@yahoo.com