Guru Gobind Singh on Horseback – Miniature Painting
Handmade Miniature Paintings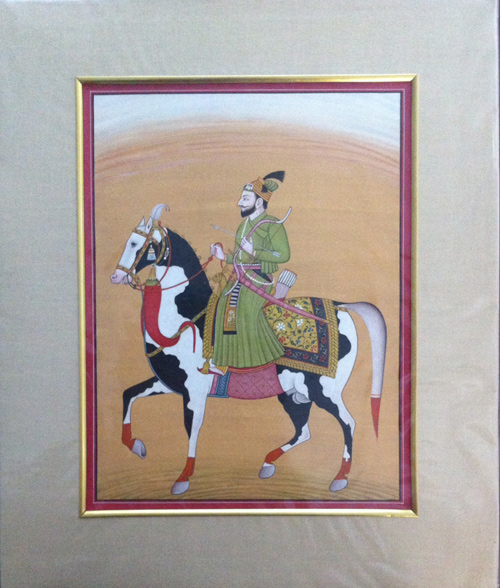 10″ by 13.6″
watercolors on paper in miniature style
Artist: Kailash Raj
This exquisite handmade painting of Guru Gobind Singh on horseback is a treasure to own and pass on to your family.
The painting is rendered in minute details. Pay close attention to the fine brushwork on the portrait of the Guru and also the ornate patterns.
This portrait will add grace to any home and office, displayed with pride.
The painting is shipped without frames so that you can add a frame of your own choice.