Anand Marriage Bill introduced in the Indian Parliament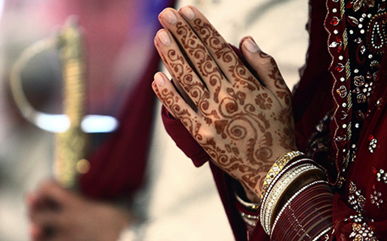 The Indian government today brought before Parliament a Bill to amend the 103-year-old statute that hitherto allowed solemnisation of Sikh marriages but not their legal validation.
The Anand Marriage Amendment Bill:2012, introduced in the Rajya Sabha ( Upper House of Parliament) today by Law Minister Salman Khurshid, amends the Anand Marriage Act, 1909, by inserting a new Section enabling registration of marriages performed as per the Sikh rituals (Anand Karaj).
The amendment Bill defines the Sikh marriage ceremony as "Anand Karaj" instead of "Anand" as in the old law. Once passed by both Houses of Parliament, it will give the Sikhs the liberty to register their marriages separately and will exempt them from registering these under the Registration of Births, Marriages and Deaths Act, 1969 (which the government plans to amend to provide for religion neutral registration of marriages across India).
The Sikhs would continue to have the option of registering their marriages under the Hindu Marriage Act, 1955, as before. It was registration under this Act that had been causing confusion about their religious identity abroad with their marriage certificates describing them as Hindus.
Importantly, the amendment Bill doesn't provide for divorce among Sikh couples. For a divorce, they would have to use the Hindu Marriage Act.
Senior Supreme Court lawyer HS Phoolka, commenting on the matter, said: "Because the amendment Bill serves a limited purpose of giving Sikh religion a separate identity by allowing marriage registration under a pre-existing law, it is not a complete marriage law.
"Any religion to be recognised must have its separate ceremony of births, deaths and marriages. Sikhs didn't have a separate marriage law so far and they wanted the Anand Marriage Act amended for the purpose. For divorce, Sikhs can use the Hindu Marriage Act, 1955."
The amendment Bill clearly states that "parties whose marriage has been registered under this Act won't be required to get marriage registered under the Registration of Births and Deaths Act, 1969, after the enactment of the proposed amendments in this Bill." "Today we have won the battle for a separate identity as a religion," said former MP Tarlochan Singh who led the movement for the Bill. "The SGPC is also against any divorce provision under the Anand Marriage Amendment Bill," he said. The Parliamentary Standing Committee on Law had approved these amendments in 2007 when Veerappa Moily was Law Minister. "The Bill need not go again to the standing committee and can be simply taken up and passed," Tarlochan Singh added.
Courtesy of www.tribuneindia.com