Back to the Roots
Jasmine Singh
Not many trace the past, bring the best out of their culture and showcase it to the world. The director of The Sikh Foundation International 'Sonia Dhami' is precisely doing the same.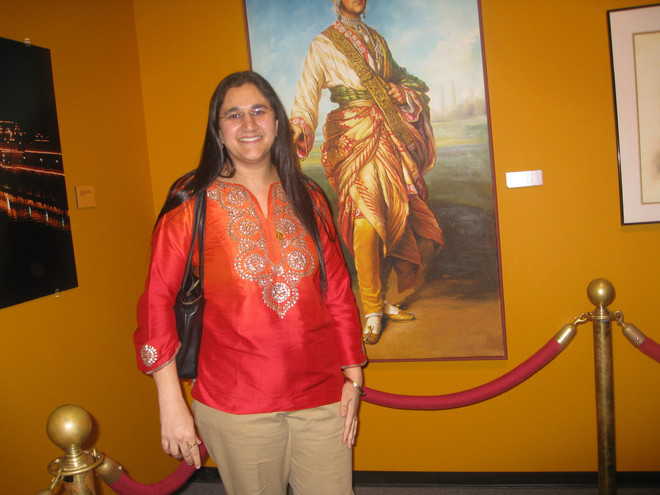 Sonia Dhami
Out the many vices of humans, taking things for granted is an important one. Taking friends, family, health and our heritage for granted! Do we ever sit back and think about our roots, place we came from? Do we ever try to locate the imprints of our culture and heritage? Well, Chandigarh-born Sonia Dhami, director of The Sikh Foundation, is one woman who saw the depth of Punjab's rich culture and heritage, and thus joined the organisation that was into not only preserving it, but also taking it to the rest of the world.
"I have been with Sikh Foundation for almost eight years now. While in Chandigarh I was associated with 300th year of Khalsa celebration, where our company did the landscaping near the gates of Anandpur Sahib. Later, I was related to a few projects in the UK, and when I moved to California, it just seemed so right that I joined the organisation founded by Dr Narinder Singh Kapany. It sure is educating the world about Sikh culture, language and heritage," shares Sonia, who sees a renewed interest in the younger Sikh generation in the west to know more about their culture.
Western world
"In the West, students are exposed to the museum culture. However, not many Sikh students could find anything that they could directly relate to. Now, with two running art galleries – one in San Francisco and one in Arizona – youngsters and everyone else has so much material that they can dig into."Creating consciousness about the importance of preserving the arts and culture in the form of manuscripts, paintings, sculptures, coins stamps and also through monuments and architectural spaces, Sikh Foundation has recently released a book, Sikh Art from the Kapany Collection. Sonia is also one of the editors of the book."In this book, 15 leading scholars assess the Kapany Collection, an art resource, using it to introduce Sikh art, ethos, religion, culture and history to a larger audience." The 320-page book is co-published by the Sikh Foundation and the Smithsonian's Asian Culture History programme.
Community feeling
Over the years, the organisation has held various international exhibitions. "Today, I can see appreciation of Sikh art. In fact, the organisation is not only making the Sikh community feel proud, but also the non-Sikhs aware of the rich heritage."On her visit to India this New Year, Sonia made it a point to take her family to Patiala to see the historical monuments. "The good thing is that restoration work is being carried out at many places. However, a lot needs to be done still."
Courtesy of www.tribuneindia.com