Famous Sikhs
Sikhism guide presents famous Sikhs, the Sikh personalities from around the world who have made significant contributions in their respective areas of expertise. Dr. Narinder Kapany is one of the prominent personalities, who is widely acknowledged as the father of fiber-optics and named one of seven 'Unsung Heroes' by Fortune magazine in their Businessmen of the Century issue.
Manmohan Singh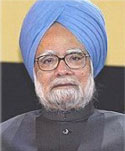 Manmohan Singh is an Indian politician who was the thirteenth Prime Minister of India from 2004 to 2014.
Considered to be one of the most influential figures in India's recent history, because of the economic liberalization he started in 1991 when he was Finance Minister.
The first Sikh to become Prime Minister of India.
Manmohan Singh has a doctorate from Oxford University. He is the most educated Indian Prime Minister in history.
Milkha Singh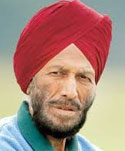 Former Indian track and field sprinter.
He is nicknamed The Flying Sikh.
Milkha Singh represented India in the 1956 Summer Olympics in Melbourne, 1960 Summer Olympics in Rome and the 1964 Summer Olympics in Tokyo.
As of 2013, he is the only Indian male athlete to win an individual athletics gold medal at a Commonwealth Games.
He was awarded the Padma Shri, India's fourth-highest civilian honour, in recognition of his sporting achievements.
The movie Bhaag Milkha Bhaag is based on Milkha Singh's life.
Waris Ahluwalia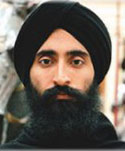 Actor who has played a number of roles in commercials and Hollywood films, including The Life Aquatic and The Inside Man.
Waris is also a popular jewelry designer and owner of the House of Waris jewelry brand.
In 2013 Ahluwalia was featured in a Gap "Make Love" campaign ad.
Fauja Singh
Fauja Singh is a centenarian marathon runner.
He holds a world record as a runner in his age bracket.
In 2011, Fauja Singh became the first 100-year old to finish a marathon.
In 2004 he was featured in an advertising campaign, 'Nothing Is Impossible', for sportswear manufacturer Adidas.
While running marathon races in London, New York and Toronto, he raised money for various charities promoting Sikh culture around the world.
Dr. Narinder Singh Kapany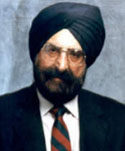 Widely acknowledged as the father of fiber-optics.
Dr. Kapany has over one hundred patents. His research and inventions have encompassed fiber-optics communications, lasers, biomedical instrumentation, solar energy and pollution monitoring.
He is a Fellow of numerous scientific societies including the British Royal Academy of Engineering, the Optical Society of America, and the American Association for the Advancement of Science.
Named one of seven 'Unsung Heroes' by Fortune magazine in their 'Businessmen of the Century' issue.
Khushwant Singh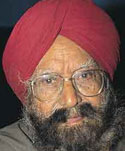 One of the best-known Indian writers of all times.
He is the best selling author of over 80 books and two weekly columns syndicated in over 40 English publications.
The Library of Congress has ninety-nine works on and by Khushwant Singh.
Khushwant Singh is a recipient of the Padma Vibhushan, the second-highest civilian award in India.
Surinder Kaur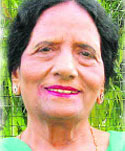 Surinder Kaur (1929–2006) was an Indian singer and songwriter.
She sang mainly Punjabi folk-songs, where she is credited for pioneering and popularising the genre and later was known as the 'Nightingale of Punjab'.
Surinder Kaur recorded her first song in 1943, which she sang with her elder sister Prakash Kaur.
She recorded more than 2,000 Punjabi songs over her lifetime.
Harbhajan Singh Yogi
Harbhajan Singh Yogi (1929-2004) was also known as Yogi Bhajan and Siri Singh Sahib.
He was a spiritual leader who introduced Kundalini Yoga to the United States.
Yogi Bhajan was influential in helping promote the Sikh tradition in the West. He motivated thousands to embrace the Sikh way of life.
He was the spiritual director of the 3HO (Healthy, Happy, Holy Organization) Foundation.
Dara Singh
Dara Singh (1928-2012) was an Indian wrestler turned actor.
He was undefeated in his entire wrestling career.
Dara Singh worked as a Hindi and Punjabi film producer, director and writer, and he acted on film and television.
He was the first sportsman to be nominated to the Rajya Sabha (upper house) of India.
Monty Panesar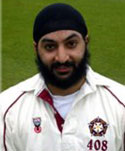 Mudhsuden Singh Panesar, popularly known as Monty Panesar, plays for the England cricket team.
He is the first Sikh to represent a nation other than India in cricket.
He is a crowd favorite in England, and many English fans have worn patkas while watching Panesar play.
Nicknames for Panesar include 'The Montster', 'The Python' (as in Monty Python), 'The Beard to be Feared', or most popular 'The Turbanator'.
Amrit and Rabindra Kaur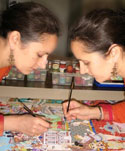 Amrit and Rabindra are contemporary British artists of international standing.
Their paintings address contemporary subjects in a detailed, decorative style inspired by the tradition of Indian miniature painting.
Rabinder Singh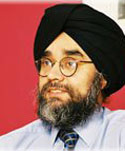 The first judge in the United Kingdom to sit in the high court wearing a turban instead of a wig.
Rabinder Singh co-founded the Matrix Human Rights Law Chambers with Cherie Blair, wife of Prime Minister Tony Blair.
He holds a Bachelor of Laws with first class honors from the University of Cambridge and a Master of Laws from the University of California (Berkeley).
Also thought to be the youngest person to sit as a judge in the U.K. high court.
Baltej Singh Dhillon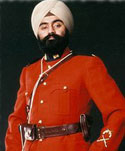 First Royal Canadian Mounted Police (RCMP) officer allowed to wear a turban and unshorn beard.
Graduated from the RCMP training academy in Regina (Saskatchewan, Canada)
Gurbax Singh Malhi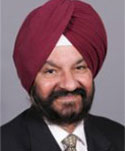 First turbaned Sikh to be elected to the Canadian parliament, the Canadian House of Commons. He was first elected to parliament in 1993.
Canadian law prohibited members of parliament from wearing headgear of any sort in the Commons. Malhi's insistence on wearing a turban caused the law to be changed shortly after the election.
Malhi has introduced numerous Sikh ceremonies to the Canadian Parliament (including an annual Akhand Path and a Diwali celebration).
He was also instrumental in having the government of Canada produce a postage stamp bearing the khanda symbol.
Snatam Kaur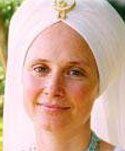 Snatam Kaur is an American singer and songwriter.
She is a popular New Age artist, selling over 70,000 albums a year.
Snatam Kaur's albums have topped New Age Retailer's Top 20 lists every year since 2004.
Nuvraj Singh Bassi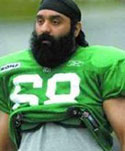 Nuvraj Singh Bassi is a defensive lineman who plays in the Canadian Football League.
He has played for the Montreal Alouettes, Saskatchewan Roughriders, and the BC Lions.
He made history as the first turbaned Sikh in the league.
Dr. Gurmeet Shimi Kaur Kang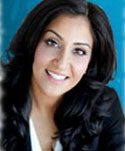 Dr. Shimi Kang is an award-winning, Harvard-trained doctor, researcher, media expert, and lecturer on human motivation.
She is the author of The Dolphin Way: A Parent's Guide to Raising Healthy, Happy, and Motivated Kids Without Turning Into A Tiger (Penguin Books 2014).
Her articles have appearred in major media outlets including the Huffington Post, Psychology Today and TIME Magazine.
In 2012, Dr. Kang received the Queen Elizabeth II Diamond Jubilee Medal for her years of outstanding community service.
Simranpreet Singh Lamba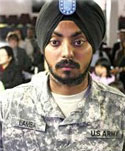 The first Sikh to become a non-medical enlisted U.S. Army soldier since the 1980's without shedding his turban.
Lamba was recruited for his language skills.
Kamaljit Kaur Sandhu
Kamaljit Kaur Sandhu was the first Indian woman athlete to win a gold medal in track and field at the Asian Games.
In 1970 she won the 400m in Bangkok with a time of 57.3 seconds.
She also competed at the 1972 Olympic Games in Munich.
Courtesy of www.sikhismguide.org