It's official: Lt Gen Bikram Singh to be next Army chief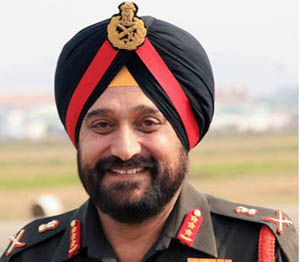 Lt. Gen Bikram Singh
The suspense over the next Indian Army Chief has ended with the government officially announcing Lt Gen Bikram Singh as the successor to Gen V K Singh who recently lost his battle over the age issue. The 59 year old Eastern Army commander, will head the 1.3 million strong Indian Army. Lt Gen Bikram Singh, the second Sikh to lead the Indian Army after Gen J J Singh
"I am honored and grateful to the government for having reposed confidence in me and having appointing me as the next chief of the army staff",
Lt Gen Bikram Singh, now General Officer Commanding-in-Chief (GOC-in-C) of Eastern Command said in a statement.
The appointment of Lt Gen Bikram Singh, who was commissioned into the Sikh Light Infantry Regiment on March 31, 1972, also kick starts a generation of Army chiefs who had not taken part in the 1971 war to liberate Bangladesh.
Lt. Gen Bikram Singh, has served in various key positions including as the Commander of Srinagar-based 15 Corps during the height of militancy in the valley. The announcement of his appointment has also changed the whole discourse on the repeal of the Armed Forces Special Powers Act (AFSPA) in Jammu and Kashmir from one of skepticism to high optimism. It has spurred the hopes of the Omar Abdullah government that there would be flexibility in the army over the AFSPA issue.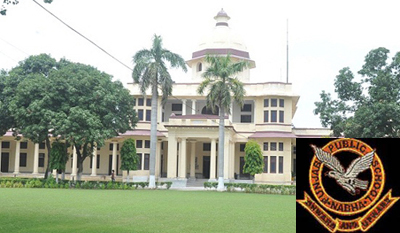 Punjab Public School, Nabha
Had Lt Gen Bikram Singh, not been in the forces, he would have been a poignant painter or a soulful singer. At his alma mater, Punjab Public School, Nabha, Singh's paintings fetched him the best artist award for two years in a row. What's more, the talented lad was good at crooning too and loved to hum numbers picturised on yesteryear actor Rajendra Kumar.
"From a relatively quiet child to a confident boy, who not only excelled in academics and sports but was equally good in various art forms, he (Bikram Singh) grew by leaps and bounds," recalled his first housemaster KC Tandon.
"He was an excellent pupil, always ready to shoulder any responsibility. He had a naughty side too and often used to play little pranks. His elevation to the top position of the Army is a matter of great pride for the entire school," said KPK Tandon, Bikram's English teacher.

Lt. Gen Bikram Singh will have tenure of just over two years till August 2014 from May 31st 2012.