Let's Celebrate Banda Bahadur Legacy Together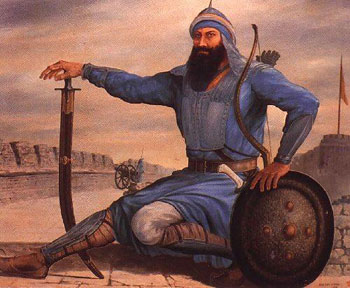 Banda Bahadur
by Tarlochan Singh
I am not making an outrageous statement when I say that Sikhism is at the crossroads. The religion is facing assault from internal and external forces. Its very basics are being challenged and identity questioned. In this dismal scenario it has not come as surprise that Sikhs are slowly forgetting their heroes who gave up everything, including their lives, for the sake of their religion.
One of the biggest heroes of our religion is Baba Banda Singh Bahadur, who created the first ever independent Sikh state and made many sacrifices. It is sad that the younger generation is virtually ignorant about the first Singh King.
Banda Bahadur Singh's legacy will do proud to any community and religion. He followed the teachings of the tenth Guru till the end. He carried on a relentless war against the Mughals, no doubt, but he never allowed it to be reduced to an anti-Muslim communal strife. His was a political struggle for the emancipation of the common folk and he was able to draw a line between religion and politics of the oppressor. He made no distinction between Hindus, Sikhs and Muslims. Whosoever suffered at the hands of the oppressor received his sympathy and help.
I am of the firm belief that a community that does not remember and honor its heroes and leaders loses its direction – and then self-esteem and confidence. The same seems to be happening to the Sikhs.
I, as a Member of Parliament and chairman of the National Commission for Minorities, have always strived for, and urged the Sikh leadership and the central government to build, a majestic memorial for Banda Bahadur Singh. To undertake this project, I sometimes wondered why no Sikh M.P or historian or intellectual has tried to talk about reviving the legacy or memory of Banda Bahadur. It is also surprising that our text books don't mention this great warrior saint for his sacrifices.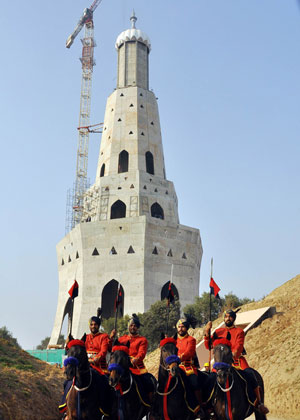 Banda Bahadur Memorial
Modern historians do not want youngsters to know Banda Bahadur was tortured and killed. But you can't shut out history.There seems to be a hidden agenda to keep Banda Bahadur Singh out of textbooks and a systematic but well-planned campaign to erase his contribution from textbooks on Indian history.
So it came as pleasant surprise, when some time ago I received a phone call from the Punjab Chief Minister, Mr. Prakash Singh Badal, inviting me to visit Chappar Chiri village to see the unique and grand memorial which the state government is setting up in honor of Banda Bahadur.
Once completed, this 300 feet tall memorial will serve as a victory monument that will make every Indian proud of Sikh heritage and the Banda Bahadur legacy.
I commend Sardar Prakash Singh Badal for this. Because in the last 300 years, including the period of Maharaja Singh and later on during the time of the Maharaja's of Patiala, Nabha and Faridkot, no effort was made to commemorate the memory of this great Sikh soldier.
Even in early 20th century when Chief Khalsa Diwan came into existence and later the Shiromani Akali Dal emerged as the main party of the community, this saint warrior, who wrote Sikh history, did not figure in the scheme of things.
While I hail Sardar Prakash Singh Badal for setting up this memorial, I urge him to celebrate November 30, as a victory day and invite all Sikh leaders irrespective of party affiliations along with former Sikh soldiers to be part of the celebrations. The occasion should demonstrate that we have not forgotten our heroes, least of all Banda Bahadur Singh, and to ask the Center to commemorate the memory of this great warrior at the national level.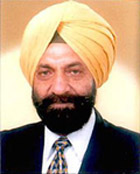 S. Tarlochan Singh
I hope youngsters will come in large numbers to pay obeisance to Banda Bahadur Singh, and I fervently pray that this occasion will unite warring Sikh factions for the betterment of the community.

S. Tarlochan Singh is a Member of the Parliament of India, representing Haryana. He served as Chairman National Commission for Minorities from 2003 to 2006 (Union Cabinet of India cabinet minister status), was member, National Human Rights Commission of India, Govt. of India, 2003 to 2006. He served as Vice Chairman, National Commission for Minorities from 2000 to 2003 (Union Cabinet of India, State Minister Rank).