Marshal and the Gift of Wings!
Poonam Batth
After recommending a strict punishment, almost always, he would reduce the quantum of punishment!
EARLY on Saturday evening…as my parents and I sipped coffee while the television flashed the news, there was a sudden silence. Marshal of the Air Force —- Sardar Arjan Singh —- was no more. My father put the TV on mute as tears trickled down his face. Soon, we were walking the dusty lanes of the past as my father shared his eternal gratitude towards this iconic soldier. After all, he had played an instrumental role in my father getting a gift of wings!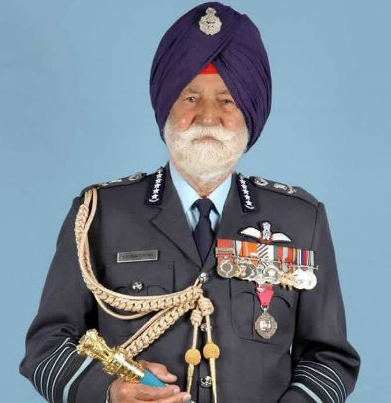 Well, our family's association with the legend dates long back when as a young man in his 20s, he stayed with my maternal grandfather (nana) S. Harbans Singh — a Class I officer at Lyallpur, Pakistan, for over two years. Those were the days around partition.
The family recalls him as an unassuming young man, who grew up playing with my mother, maasis and mama and was quite a family favourite! My eldest maasi, married to an Army officer, still remembers how "Arjan bhaaji stood as one of the brothers at the pheras" during her wedding in 1959. He was a commissioned officer then. And at my mamaji's wedding too, he stood among the sons of the family. This was in December 1961. Well, no one knew that this shy young man would rise to be the first Marshal of the Air Force.
My mother recalls how 'bhaaji' had such fond regards for her father, who he'd call 'mama ji', and how in the later years, my Nana would often stay with him at Delhi. My maasi also recalls how my nana played the crucial role of convincing S. Arjan Singh's sister — Kartar Kaur — in allowing him to marry Teji. There were reservations about Teji being a non-Jat but after my nana told her how good a girl she was and a descendant of Sobha Singh, the wedding was formalised and the young Arjan remained ever-so-grateful to my nana for convincing the family. Indeed, the beautiful couple went on to have a great marriage.
And well, it was as a part of this gratitude that he went on to honour my dad's wish of joining the Indian Air Force. My dad, at the time of his wedding in June 1961, was teaching English at YPS, Patiala. But all this while, my father had a burning passion of joining the services. And it was Arjan Singh who helped him finally fulfill his desire when he guided and encouraged him to join the Education Corps on October 19, 1962.
My father recalled how while working with the Directorate of Flight Safety, he noticed that all accident files were forwarded to Arjan Singh who'd write the punishment in his own hand. After recommending a strict punishment, almost always, he would reduce the quantum of punishment! And yes, he was the "only chief who wrote in blue ink, in his own hand," recalls my father.
He also talks of how the Marshal sold 80 acres of his ancestral land at Churwali village, post the partition, and gave to Kartar Singh the pucca house allotted to him, since the latter had looked after it. And then, he also gave away another house in Nainital to his younger brother Surat Singh when he had to quit the IAF during the World War II in 1939. There was a rule that only one son in a family could serve in the forces. "Well, such was this man's magnanimity," recollects my father with admiration.
Also, in the 1965 Indo-Pak war, this hero used to fly to the forward air fields like Adampur and Pathankot. It was his finest hour. A stickler for discipline, he received complaints regarding problems in the way the Adampur station was being run by the then Station Commander. Well, the strapping officer flew down to Adampur, sacked the Commander and famously replaced him with Air Commodore La Fontaine. It is also well-known that he was invited more than once to Cranwell Air Force Academy in the UK to preside over the passing-out parade of the cadets.
First, he went as a Chief of the Air Staff and then as a Marshal. And he also proved to the world that the Gnat aircraft was a risky flight and not everyone could take up the challenge of flying it, except officers like him!
I remember my father, Squadron Leader SP Singh, writing to him regarding the long-pending issue of 'One Rank One Pension' (OROP). He had taken premature retirement in 1982 after putting in 20 years of service and well, Marshal Arjan always replied in person, ruing how the government was "stuck up even after we have laid down our medals". I also recall how he'd always add a few encouraging words to whoever would write to him. "He never had any airs about him. Even as a Chief, he'd sit next to his driver and enjoy a lightness of being. Such sublime manner is an inspiration on how real power rests in humility and goodness," recalls my father.
Well, this extraordinary officer deserves a memorial. How about the international airport at Amritsar! After all, he flew high and also gave officers like my father— a gift of wings.
Courtesy of www.tribuneindia.com
8 Facts About Marshal of Indian Air Force Arjan Singh, You minght Not Know…
1. He came of a line of military men. Everyone from his great-grandfather to his father worked in the British Indian Army.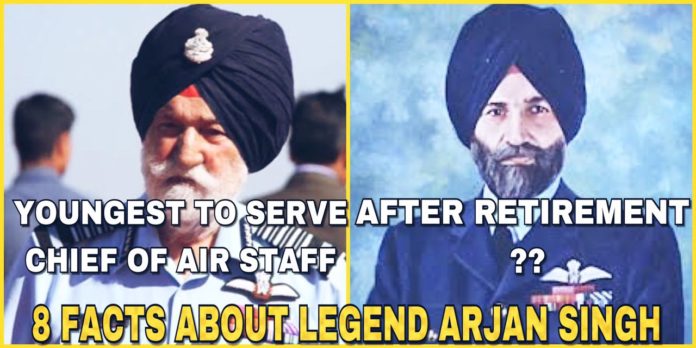 2. He became a pilot in 1939 and became part in the second world war against the Japanese. He held the No. 1 Squadron 'Tiger' in Imphal.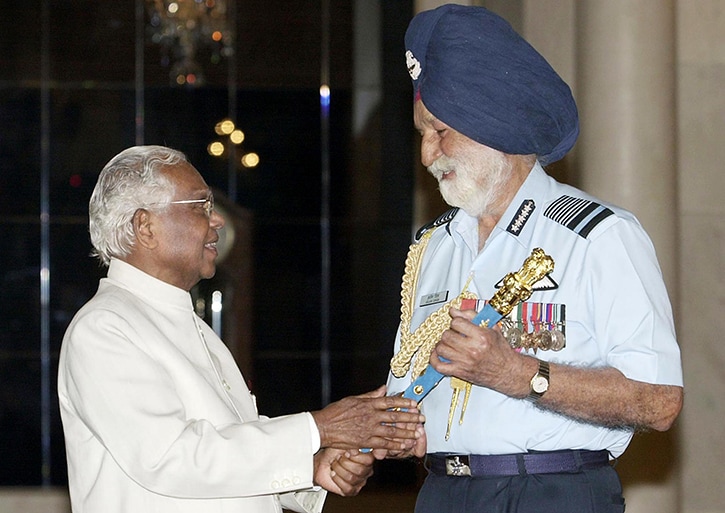 3. For his exemplary power in World War II, he was awarded the Conspicuous Flying Cross.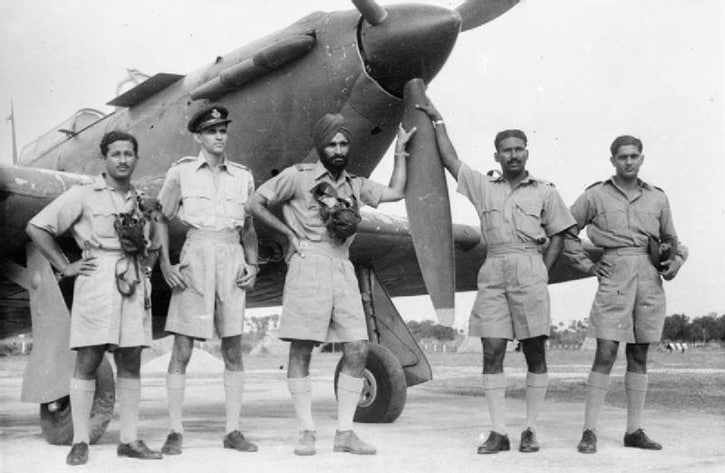 4. One of the youngest to join as the Chief of Air Staff, Arjan Singh was only 45 while he held over the reigns of the Air Force in 1964.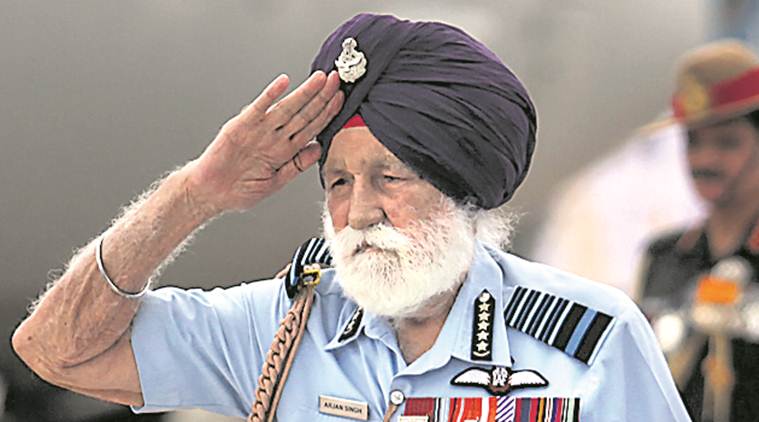 5. He led the Air Force during the 1965 war against Pakistan and was awarded the Padma Vibhushan for his courageous service.
6. At five years, his tenure as the CAS was the greatest as opposed to the usual two to three years. He retired at the age of 50.
7. After retirement, he continued to describe the nation as the ambassador to Switzerland and as High Commissioner to Kenya. He even worked as Lt. Governor of Delhi.
8. It was only in 2002 that the administration decided to confer on him the rank of 'Marshal of the Indian Air Force' for his lifelong service to the force and the nation.
Courtesy of iamhindustan.com