Nimrat Kaur lands a plum role in hit American Show "Wayward Pines"
By Vinayak Chakravorty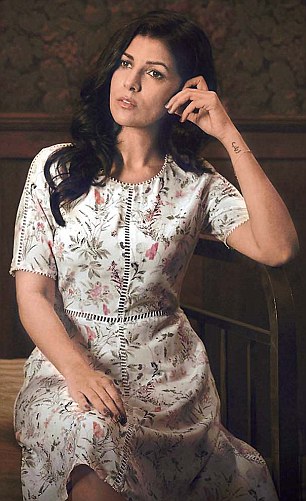 Nimrat Kaur: "I like to slip away every once in a while and I don't like calculating too much in life."
Nimrat Kaur has quietly signed her second show on American television, after successfully essaying an ISI agent in Homeland.
She is playing an interesting role on the second season of Wayward Pines, the sci-fi scare-fest executive-produced by M. Night Shyamalan.
At a time when most Indian heroines going to the West literally flood mailboxes of journalists with press releases announcing that feat, Nimrat laughs off the notion when you tell her she is being characteristically low profile.
"Low profile works for me. I cannot hustle my way into a film or TV project just as I find the entire PR drill very exhausting. Honestly, I feel actors who manage to keep pace with all the marketing frenzy are simply incredible," says the actor who shot to fame with her debut role in The Lunchbox and was seen earlier this year opposite Akshay Kumar in Airlift.
Wayward Pines tells the story of a dangerous town people mysteriously wake up into, only to never find a way out again.
Matt Dillon, Carla Gugino, Toby Jones, Shannyn Sossamon, Juliette Lewis and Melissa Leo toplined the cast on season one, while Nimrat makes her entry in the second season opposite Jason Patric, as the architect of the town.
"My character is unusual because she, for a change, is not a person who wakes up unaware in the town, since she is the architect who designed it. My entry complicates things," says Nimrat.
"It is a nuanced role. The relationship she shares with her husband (played by Jason Patric) is an especially sensitive one. For me, setting up the character in my mind was a fresh process because it comes with no prelude and bears no connection with the events of the first season," she says of her role in season two, which airs in India on Star World Premiere HD.
Wayward Pines, Nimrat agrees, happened because of her Homeland appearance as ISI agent Tasneem Qureshi.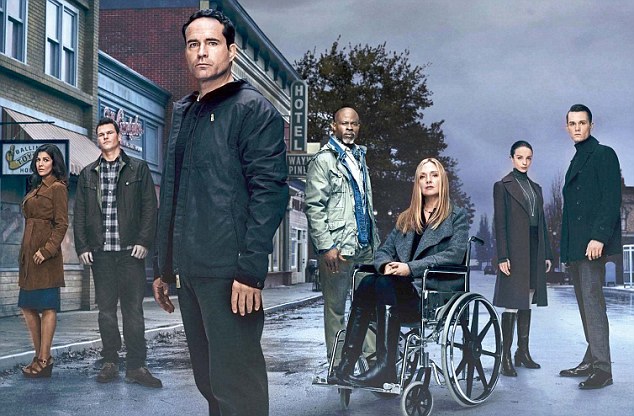 Nimrat enters season two as the architect who designed the mysterious town, and is paired with Jason Patric
"That show was doing well and my role was being appreciated. People in the US loved my act and the current offer followed." Nimrat would love to see more of Shyamalan at the shoot, though they hit it off the few times that they have met.
"He loves being in Philadelphia all the time!" she jokes.
"Anyway, he is busy with post-production of his upcoming film. We vibed well the few times we met and creatively I love his work. He is special."
She is happy to be a recognized face on American television now.
"I have been fortunate to be accepted in a part of the world that does not open up to everyone. It is more difficult to find work in American showbiz than Bollywood because people from all over the world land here vying for the same jobs." Is acceptance coming quicker in the West for her then, than back home?
"I did Airlift earlier this year with one of the major stars of Bollywood, and the film has been a huge hit. The Lunchbox did well in India, too. There are interesting things happening back home. Point is, I try to keep the door open to every opportunity," says Nimrat, about her constant effort to balance work back home and in the West.
Balance needs to be struck at various levels, of course, Adapting to television in between films also demands flexibility.
"In a film, a bound script is with you right at the start, so you get to see the larger picture straightaway. In television, you don't always get the whole grip. Every episode can be improvised and that is a bit tricky," Nimrat points out.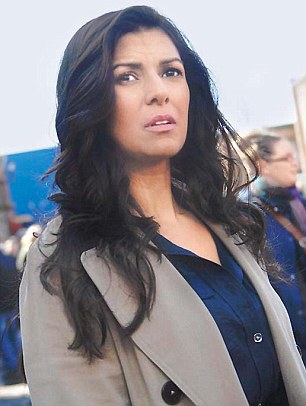 Nimrat Kaur: 'Setting up the character in my mind was a fresh process because it comes with no prelude and bears no connection with the events of the first season'
She is clearly overawed working in Hollywood. The professional ethos of the industry —in films as well as in television — is something she admires.
"I find things are more systematic here," Nimrat tells us speaking on the phone from Vancouver, where she is shooting current episodes of Wayward Pines.
"The overall efficiency surprises me. People respect time and there is dignity of labour. Best of all, I see a sort of professional equality in the unit," she says.
Nimrat feels the big influx of Indians into American television and cinema should have happened a long time ago.
"People like Saeed Jaffrey and Amrish Puri did good work long ago and later there was Aishwarya Rai too, who created an impact for a while. It's just that people talk about it more now because more people are gettin gwork in the West now."
Her formula for Indian actors keen to crack the code in American films and television is simple: be willing to take risks.
"The more people take risks, the more they will get international roles. I feel it is a matter of time before Indian faces become commonplace in the West."
The subject of racism naturally comes up in the same context. Nimrat says she has never faced that situation.
"Personally, I have never faced racism. But the issue makes me sad. I feel it is something absolutely silly." Balancing Hollywood and Bollywood, film and television, has left Nimrat with little time for her original calling: theatre.
"I haven't had much time for theatre since The Lunchbox. But I love films as much as I love the stage. I wish I could strike an equilibrium between the two."
The medium clearly does not matter, as long as she is allowed to let herself go, to become a character within a script.
The urge to become another person for the camera or on stage is something that perhaps existed in Nimrat forever.
She tells you she grew up wanting to be an actor.
"Of course I had to be an actor! This is what I wanted to do all my life. I grew up on this stuff, watching films all the time and wanting to be a part of this world," she says with the enthusiasm you normally spot in a newcomer. So, what defines her creative process as an actor? Does she prepare as a method actor for all those fabulous performances?
"As an actor I love to live the role. I have learnt never to overindulge in a role. It is better to become the character naturally. The Lunchbox was the only role I felt had to prepare for. For all my other projects, the script was enough," she says, adding television unlike film is too hectic a medium to give an actor sufficient time for preparation.
In her own way, Nimrat has become a brand for lovers of quality cinema. She would seem to be one of the most exciting things to have happened to Indian offbeat cinema in a while now.
Nimrat does not mind being termed a brand in an offbeat way, if it lets her live more interesting characters on screen.
"The idea of being a brand is great if you can manage it. As long as you don't push it and it does not affect you work, what's the harm? It is a great way to connect with the audience, and an opportunity to become someone beyond just an actor if wisely used," she says.
She would not stake everything for anything, though — stardom, brand power or fame.
Nimrat reminds you she is the eternal escapist.
"I like to slip away every once in a while and I don't like calculating too much in life. To be honest, I cannot even be active on social media all the time!" she laughs.
Courtesy of www.dailymail.co.uk