Sikh Scholar Carries Guru Nanak's Message to UN
As a follow up of Resolution of the U.N. General Assembly to celebrate World Interfaith Harmony Week in the first week of February every year, representatives from major religions of the world met in the Head Quarters of the African Union Commission in Addis Ababa, Ethiopia, from 2-4 Feb. 2018.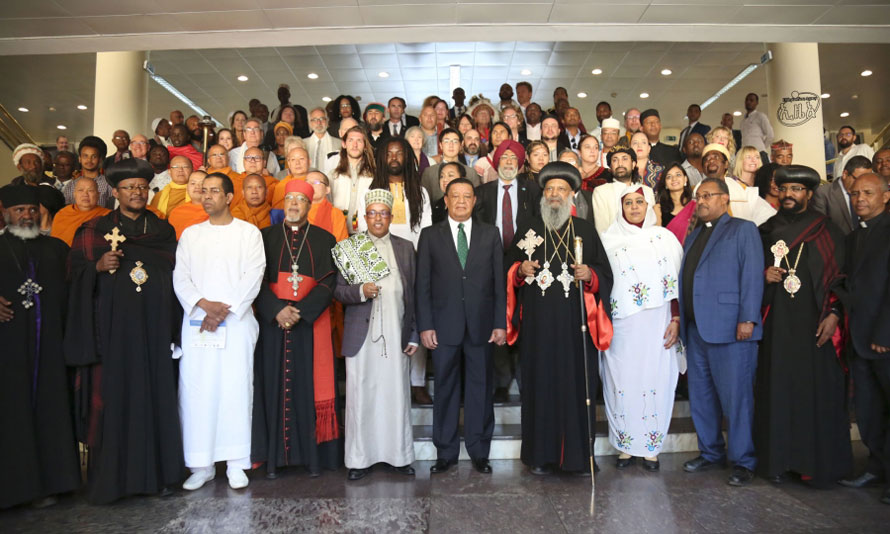 The celebration began with opening prayer by His Holiness Abune Mathias, Patriarch of the Ethiopian Orthodox Church and reading of the message from H.E. Mr.Antonio Guterres, Secretary-General of the United Nations. In his Inaugural Address H.E. Dr. Mulatu Teshome, President of Ethiopia, emphasised the need to build a just social order based on moral values to ensure lasting world peace.
The event organized for the first time outside the U.N. Head Quarters, was attended by 75 delegates from different Afro-Asian countries, Europe, U.K. U.S. and Australia. Dr.Mohinder Singh, Director, Bhai Vir Singh Sahitya Sadan, New Delhi, who represented Sikh religion, highlighted Guru Nanak's message of transcending religious boundaries and dialogue with other spiritual traditions. He emphasised that the holy Granth compiled by the 5th Guru, contains hymns of the Sikh Gurus, Hindu Bhagats and Muslim Saints and needs to be popularised as first interfaith scripture rather than the holy book of the Sikhs alone. He made a passionate appeal that 550th birth anniversary of Guru Nanak falling in 2019, should be celebrated as World Interfaith Harmony Week by the United Nations.