Sikhs and Bollywood – A Fresh Perspective
by Jasbir Singh Sethi

Advent of Motion Picture opened a door to a un imaginable landscape: it ushered in an era of unprecedented powerful tool, to promote arts (fiction, poetry, music, performing arts, dancing, acting, natural beauty, photography on and on). Advancements in this media has happened over the years in numerous ways, technologies, large screen, 3D, stereo sound, Imax, animated etc.
Unfortunately, Sikhs took a negative decision to completely shun and stay away from this powerful media tool. In pre independence era, Lahore was a major film production center, next to Calcutta. Bombay was just a new born baby. At that time, a new company was formed, "Akal Productions." The first presentation of Akal Productions was a movie on Maharaja Ranjit Singh. As a child, I was eagerly awaiting its release. On its premier show in Lahore, there were violent protests and the movie theatre was burnt down. The movie thus was never released. Since then, the movie business has been a total taboo to the Sikhs. Some Sikhs, actors, actresses, singers who ventured into movie business were so scared that they hid their Sikh identity. May be no producer wanted to take unnecessary risk in this inherently high risk business either.
After India's partition in 1947, Lahore went to Pakistan. Thus the movie production industry in Lahore was lost by India. Bengal was also divided, so the movie Industry in Kolkatta suffered a set back. That gave an opportunity to the nascent movie industry in Bombay to flourish. Incidentally, it also got a heavy dose of "Punjabi Entrepreneurship Blood Transfusion." Most of the stalwarts from Lahore shifted to Bombay. You can easily detect the influence of this phenomenon in early post independence movies produced in Bombay. Just to refresh the memories, names of Shri Prithvi Raj Kapoor and his whole clan – The Kapoor family and their relatives, Shri Balraj Sahni, Shri Sunil Dutt, Shri Rajinder Krishan, S. Rajinder Singh Bedi, Ms. Kamini Kaushal, Ms. Achla Sachdev, Shri Dilip Kumar, Rafi Sahib, on and on.
The presence of such stalwarts also encouraged numerous other younger Punjabi aspirants too. There was a continuous flow of Punjabis to Film Industry in Bombay. Bombay was transformed into the worlds top most movie producing center. Shri Raj Kapoor, probably the first movie producer, who aggressively started spreading the wings outside of India, but mainly in countries where India had trading partnerships, e.g. Middle East, Egypt and Russia.
It was the genius of Shri Satyajit Ray from Kolkatta that brought the Indian Films to the Western Screens for the first time and earned acclaim. The rivalry between Kolkatta and Bombay was heating up. Finally, Bombay won and earned the reputation of the capital of Indian Movie Production. Now Bombay set its eyes on Hollywood, and the nick name Bollywood was coined.
There was a strong Sikh presence in Bollywood, but they never came to the fore front as Sikhs, because of inherent taboos instilled and strengthened that some how, movies are taboos for Sikhs.
It also gave birth to an unfounded perception that persists that the Sikhs in Bollywood movies are presented as "buffoons". Bollywood has been making caricature of minorities. They have done it to Madrasees, Parsees, Christians, Anglo-Indians and till recently, Muslims. On the other hand, the Sikhs themselves, in print media, have been making worst jokes of Sikhs. Case in point, S. Khushwant Singh's writings. However, S. Khushwant Singh Ji always mentioned that most of the Sikh Jokes have been created by Sikhs themselves and that only a vibrant and self confident community can create jokes about itself.
Since 1984, however, Sikhs have become extremely paranoid and touchy about such jokes. Have they lost their proverbial self confidence? On the other hand, they themselves are, however, not clear as to what is a Sikh Identity? Is it Hair and Turban? Is it Punjabi Language? Is it Alcoholism? Is it only Bhangra Dance?
In post independence and pre 1984 period, let us not forget Maheshwari Jis movie, "Nanak Naam Jahaza Hai." I still wonder what was his motivation to make such an excellent movie? He of course was aware of extremely negative attitudes of Sikhs on Movies. He must have been aware of the fate of "Akal Productions" and its maiden offering on Maharaja Ranjit Singh, resulting in arson. He traveled the extra mile and got his script pre-approved from the Sikh leadership at Akal Takhat Sahib and SGPC. In fact in its publicity and trailers, explicit approval by these Sikh authorities was highlighted. His strategy worked and the film was not criticized and hooted.

I must mention another phenomenal subject that has inspired Bollywood and a record number of movies have been made. S. BHAGAT SINGH. A very patriotic, inspirational movie, based on S. Bhagat Singh, "SHAHEED" Dilip Kumar , Kamini Kaushal starrer in late 40's and then again by Manoj Kumar. But recently, there were FOUR movies on S.Bhagat Singh directly on him. Incidentally, all four were kind of contemporary, one after the other – an unheard of phenomena. Of course, "Legend of Bhagat Singh" starring Ajay Devgun was the top runner followed by one made by Dharmendra. (By the way Dharminder has formally renounced Sikhism and adopted Islam – that was the only way to marry Hema Malini Ji). There were two more and mostly were even unheard of. One is worth mentioning, by Ramanand Sagar Ji. His Hallmark is thoroughly researched projects. He even showed S. Bhagat Singh, again keeping "hair" in Lahore Jail, and becoming an "acceptable Sikh", before he was hanged. This phenomenal love for Bhagat Singh Ji has made two songs as all time patriotic songs, "Pagri Sambhal.." (Sikhs don't even listen to its all time appeal and are renouncing their turbans themselves) AND "Mera Raang Dae Basanti Chola."
I was curious, how come the Bollywood Movie Makers, who are always worried of going for broke, made four movies almost simultaneously, and by the way there was nothing anti-Sikh. On email, asked this question from a Member of Indian Film Censor Board. Commenting on this phenomena, Kuldip Nayyer Ji, the veteran Punjabi Journalist gave excellent views. He wrote, that India is definitely feeling cheated by the so called Independence won by Gandhi-Nehru Junta. Whereas, S. Bhagat Singh had very clearly stated that Independence without Social and Economic Justice is worthless. Indian Psyche has now realized that they really wanted S.Bhagat Singh's Dream of Independence, not what they got from "Congress". That has given a sudden burst of love and admiration for S. Bhagat Singh. The theme song, "Mera Rung Dae Basanti Chaula" is now given the grade of most patriotic song.

Since all those film industry persons, who even though were born as Sikhs, were basically shunned and ignored by Sikhs, Sikhs never ever owned and appreciated great artists like Geeta Bali, Nitu Singh, Ranjeeta, Simi Grewal, Poonam Dhillon, Miss Dhupia, Kuldip Kaur as vamp, I.S.Johar, Kabir
Bedi, S. Rajinder Singh Bedi as a superb writer. All time star, "Art Director", S. Sant Singh Ji. I used to see his name in credits in movie after movie and when I got a chance to visit Bollywood and meet many film celebrities, like S.Rajinder Singh Ji Bedi, (he was such a visionary, he was kind of giving future predictions of coming tsunami of TV serials and how unprepared we were), Vinod Khanna Ji, Nitu Singh Ji, Rafi Sahib and numerous others, I made it a point to meet S.Sant Singh Ji, a genius in his art but extremely unassuming person. But we never tried to build a "Celebrity Capital" at bollywood. We have to learn the Art of Cultivating Friendship. Only "protests" and acting like a "Cry Baby" is completely marginalizing Sikhs.

Even then, S. Sampooran Singh Ji Kalra ( aka Gulzar, much celebrated writer ,poet, director with miles long list of awards) Jis name comes as a shinning star who exhibited tremendous courage in making, "Maachis" (1996), a superb movie on 1984, with music by A.R.Rehman. The heroin, Tabu Ji, a newly arrived and a star on the rise must have been advised to stay away from such a movie, but her cousin, "Shabana Azmi Ji", encouraged her to take this role. An all time classic was created. I admire all the cast and every one associated with that Movie. All of them were stalwarts of Bollywood. Gulzar Ji was courageous enough, even, to make "Aandhi" later, and earned the wrath of Mrs. Indira Gandhi, for his exposure of the corrupt, autocratic rule of her time.
While on the subject of 1984, I must mention another super hit movie "AMU" (2005) , written and Directed by Shonali Bose of Los Angeles. It has been rated 7 out of 10 by viewers.
If we keep for a minute, the issue of "Sikh with a turban" aside, my thinking is Bollywood has not been unnecessarily harsh on Sikhs. It is we, who never whole heartedly appreciated their excellent productions like "Veer Zara", "Khamosh Paani" and numerous other such movies.

Coming to Punjabi Culture, Is Punjabi culture to be boxed in just Bhangra Dance and loud drum beats? Even Bhangra was brought to Silver Screen by Raj Kapoor Ji, in his movie, "Jagte Raho". Surprisingly, the movie was a sad commentary on numerous ills infecting the society, but movie did not drag Sikhs in that exposure. Bhangra (may be with newer costumes) and even modified steps and innovation is not only all over India, but also, becoming popular all over the world, the reason is VIGOR.
Yash Chopra Ji and his whole domain has done excellent job in promoting Punjabi culture (albeit Urban Punjabi Values and culture, mainly of West Punjab). His every film has Punjabi touches, but probably Sikhs will disown it as it is not just Bhangra. O.P. Nayyar Ji evolved film music around numerous Punjabi Folk Tunes.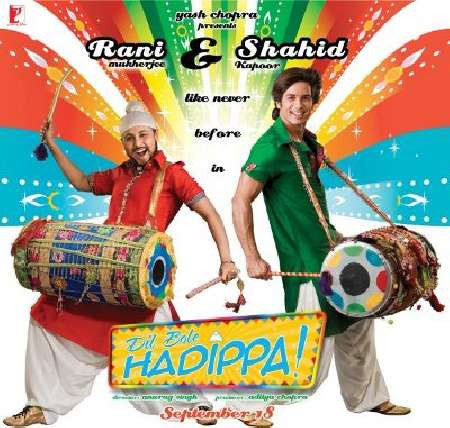 If we see the evolution of Dances too, and innovation of dance movements, the most popular Dance Sequences, all seems to be Bhangra based. Is it not propagation of Punjabi Culture.? Now, Punjabi Dhaba has been elevated to a Dining Experience.
What about Punjabi literature, Bengali literature is no doubt very rich and inspired many movies. But what about Punjabi literature? We could not see beyond "Waris Shah and Heer Ranjha." Who made movie on S.Rajinder Singh Bedis Jis award winning celebrated novel – Ek Chaadar Maili and Amrita Pritam Ji's novel – Pinjar?
In USA Universities are having Bhangra Teams and local, regional and National Competitions, and performers are mostly non Sikhs and even non Punjabis, all inspired by Bollywood.
In the last two decades, under the garb of "Art Cinema", numerous top actors have been producing low budget films that may not have been box office hits, but have been highlighting the political, social and religious corruption, degeneration, cruelty on down trodden. I cannot miss seeing any movie starring Nana Patekar, Ajay Devgun, Shabana Azmi, Dipiti Naval, Nasur-u-Din Shah. Luckily for Sikh sensitivities, they have not yet focused on Sikhs and their shameless doings, else many Sikhs would have heart attacks.
So far, movies were for entertainment only. Then there was an era of national, patriotic and social theme oriented movies. Educational role still has not been popular with Bollywood.
Yes, now thought provoking hits can be considered as a "Social Mirror" to show to society its UGLY faces, corruption, police brutality, domestic violence, female genocide, political high handedness, extreme poverty, gross exploitation of the poor and illiterate, yes even communal riots. But Bollywood is still miles away from producing a series like "Roots." Even in these "Social Mirrors", Bollywood has mostly stayed away from Sikhs, obviously, as high risk of reaction from Sikhs themselves.
This new generation of movie makers is concentrating on the youth, their achievements and their dreams. I would like to mention "Rocket Singh." This movie is under "Yash Films." The movie has been getting ravishing reviews and Rajeev Masnd of CNN-IBN gave the movie 3.5 stars out of 5.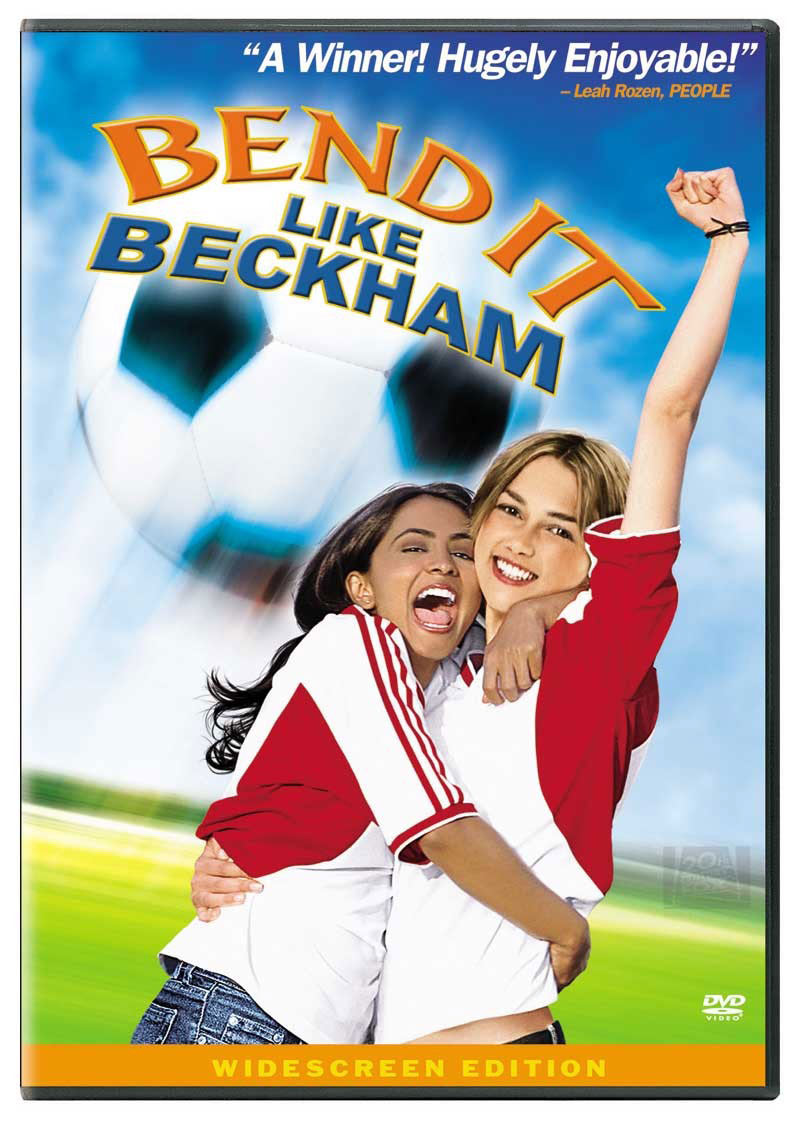 I would like to mention at least two movies, not from Bollywood, but from the same generation of movie makers in UK. One is Gurrinder Chadda Ji's, "Bend it Like Beckham" and another, "Provoked" starring Aishwarya Roy and Navin Andrews (Of English Patient fame, where he portrays a Sikh).
I have not touched "Sikhs" on the Global Movie Landscape. (Like "English Patient", "Bhawani Junction", and Documentaries like "Children of Midnight"). May be some other time.

Recently, the Sikh Youth in Diaspora in USA and Canada have started playing with this powerful media. Birth of Film Festival, "Spinning Wheel" and Postings on SIKHNET. There are a number of excellent Documentaries that have been produced. Valerie Singh, Angad Singh (USA), Kalsi Ji in Canada. But all these are Baby Steps. Once we shed the decades old taboo against movies, we have opportunities galore all over to effectively use this powerful medium for bringing out to the world, the beauty and universality of Sikhism. In fact mankind needs it desperately, now.
Just look at these opportunities around:
(1) Bollywood: We already have a dormant reservoir of good will. Let us build on it.
(2) Hyderabad has spent fabulous amount of money and has created all the infra structure for movie making, rivaling Bollywood. Even Hollywood movie makers are seriously looking at Hyderabad, for outsourcing lots of work of movie making to Hyderabad. Is it not an opportunity right in your back yard?
(3) In USA and all over the western world, movie making is considered part of educational curricula. Not just the famous Universities boasting of their special audio-visual departments, even local community colleges have unbelievable facilities. Look at 15 year old Angad Singh from Atlanta. He has created an award winning documentary, completely with his local school resources and no financial help from any one. His mother is single parent bread winner.
(4) Not just the movies released in the theatre, now the marketing tools are unbelievable, like DVDs, and virtually hundreds of TV channels hungry to fill up their 24 hour x 7days schedules.
I hope Sikhs wake up now to the power of this medium, and adopt it, at least now, even though about 70 years too late.
Jasbir Singh Sethi, Houston