Vibrant Portraits Capture The Faces And Stories Of Sikhs In America
by Priscilla Frank
"In this day and age, no should feel that they need to fit in. Being like everyone else is boring. Staying true to who you are takes courage."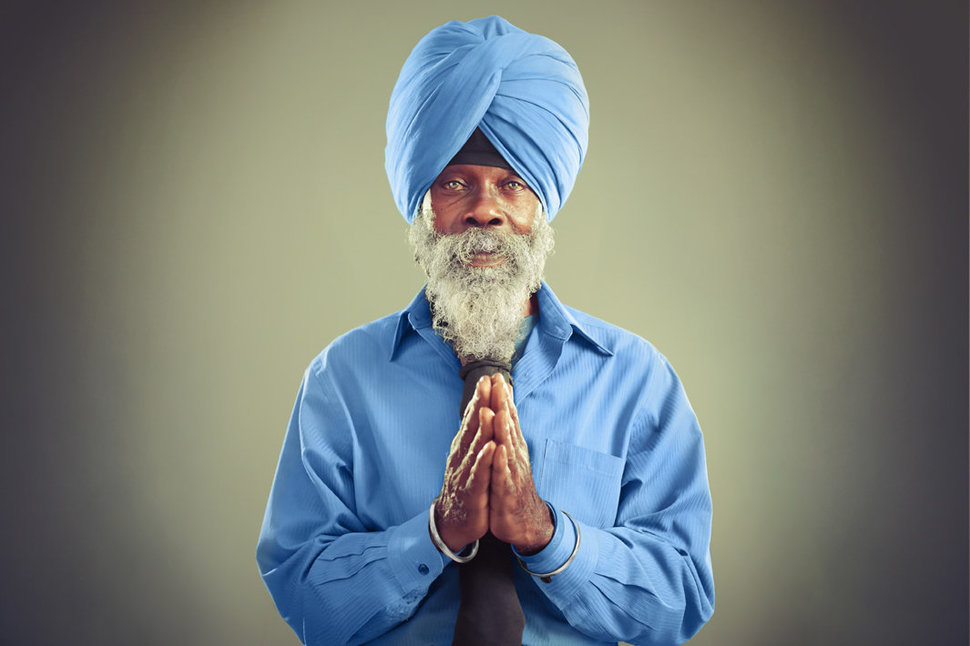 AMIT AND NAROOP
This is Lathan Dennis Singh, a retired engineer born in Kingston, Jamaica, and now based in Fairfax, Virginia. He converted to Sikhism over 48 years ago as a college student. Also, back in Jamaica, he was good friends with Bob Marley.
Lathan is one of the subjects in photography duo AMIT AND NAROOP's upcoming book The Sikh Project, chronicling the diverse men and women of Sikh faith in the U.K. and the U.S. The British artists ― with Punjabi and Sikh heritage ― began the project three years ago after noticing a preponderance of beards on East London's streets. Intrigued by the relationship between the facial hair trend and religious tradition, AMIT AND NAROOP embarked upon a photography project about the identities of British Sikh men in particular.
Sikhism is a religion dating back to the 15th century, originating in the Punjab region of India. All baptized Sikhs are obliged, according to their religion, to wear their hair uncut, tying and wrapping the hair on their head in a silk turban called a Dastar. The article of faith symbolizes honesty, one of five ideals of Sikhism. And, yes, most observant Sikh men have big, beautiful beards.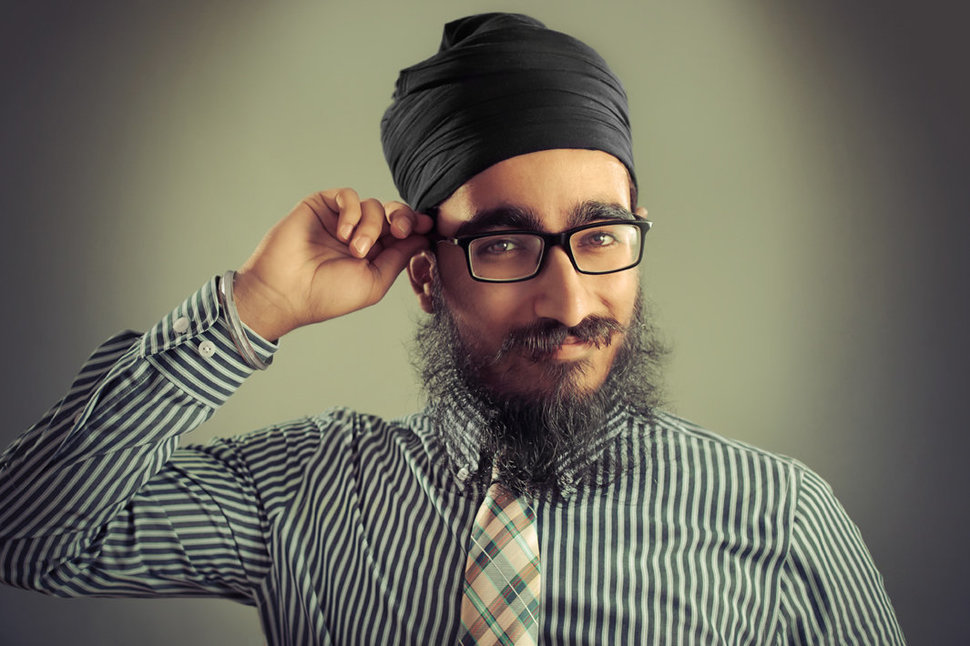 AMIT AND NAROOP
Japjee Singh was bullied mercilessly for years in a suburb of Atlanta in Dekalb County, Georgia. He courageously spoke out and his family contacted the Sikh Coalition. In 2014 the DOJ settled a landmark case with Dekalb County school system better protecting 100,000 kids from bullying.
AMIT AND NAROOP are Sikh themselves, though not devout; they do not wear their hair uncut. The project, however, instilled within them a newfound respect for their culture. "We felt a sense of pride," they explained to The Huffington Post in an earlier interview. "It was great to see these men come into our studio. Their pride in their identity was so strong that it reinforced our belief in our religion."
Overwhelmed by these positive responses to the project, AMIT AND NAROOP decided to think bigger. They set their sights on the Sikhs of America, expanding their series to include photos of women as well. The continental shift brought its own complexities. In a post-9/11 world, Sikhs are sometimes mistaken for Muslims, and as such, subjected to ignorant bigotry and Islamophobic violence. As HuffPost's former executive editor of global spirituality and religion Paul Brandeis Raushenbush wrote in 2012, "Sikhs are not interested in being identified as 'not Muslim.' American Sikhs would rather their tradition be understood for what it is, rather than what it is not."
AMIT AND NAROOP
Each of AMIT AND NAROOP's Sikh subjects, selected from an open casting call advertised on Facebook, posed for a portrait and shared their story. One subject, Raghuvinder Singh, spends time every week caring for his father, who was shot in the face at the Oak Creek, Wisconsin, Sikh house of worship during a 2012 mass shooting. His father, Punjab Singh, remains paralyzed and unable to speak. He communicates by blinking his eyes.
Through "The Sikh Project," AMIT AND NAROOP hope to share the many individual stories that make up the Sikh experience ― whether inspiring, silly, tragic, or somewhere in between. "We feel that 'The Sikh Project' isn't just for Sikhs. It's for everyone," the artists wrote in an email to The Huffington Post. "At its core, the project is about identity. Pride. Not conforming. Individuality. In this day and age, no one should feel that they need to fit in. Being like everyone else is boring. Staying true to who you are takes courage."
AMIT AND NAROOP are raising funds on Kickstarter to compile both the U.S. and U.K. Sikh portraits into a single photography book. Click here to help them meet their $62,000 goal by Oct. 10. "The Sikh Project" will be on view at 530 Broadway in New York from Sept. 17–25.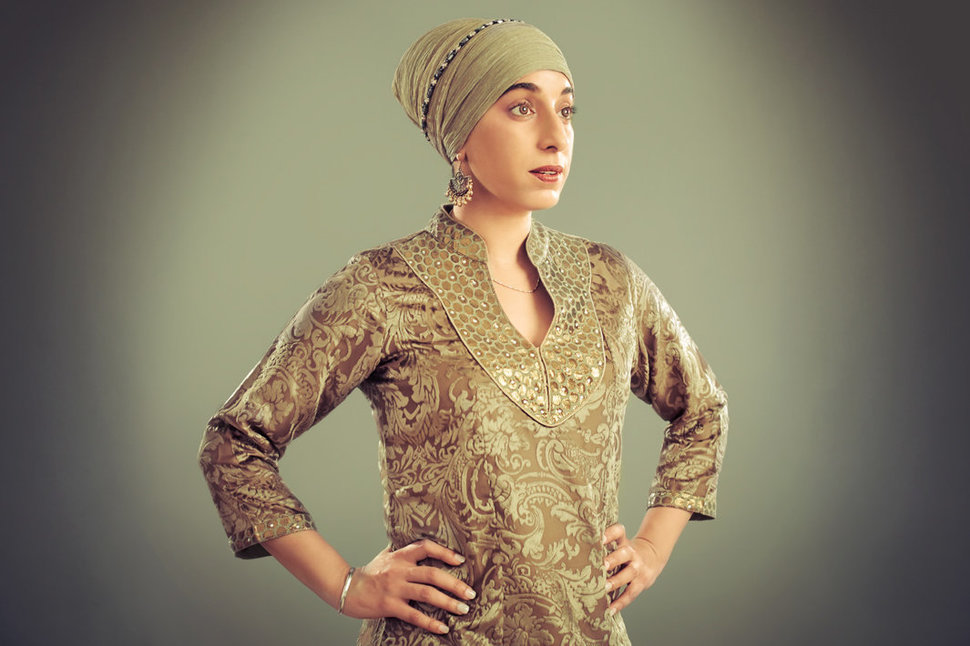 AMIT AND NAROOP
Harpreet Kaur works as a Producer at Maryland Public Television and is the founder of Sach Productions, a media organization that aims at creating films to bring minority issues into the mainstream media. She was the first Sikh local news reporter in the Washington DC metropolitan area.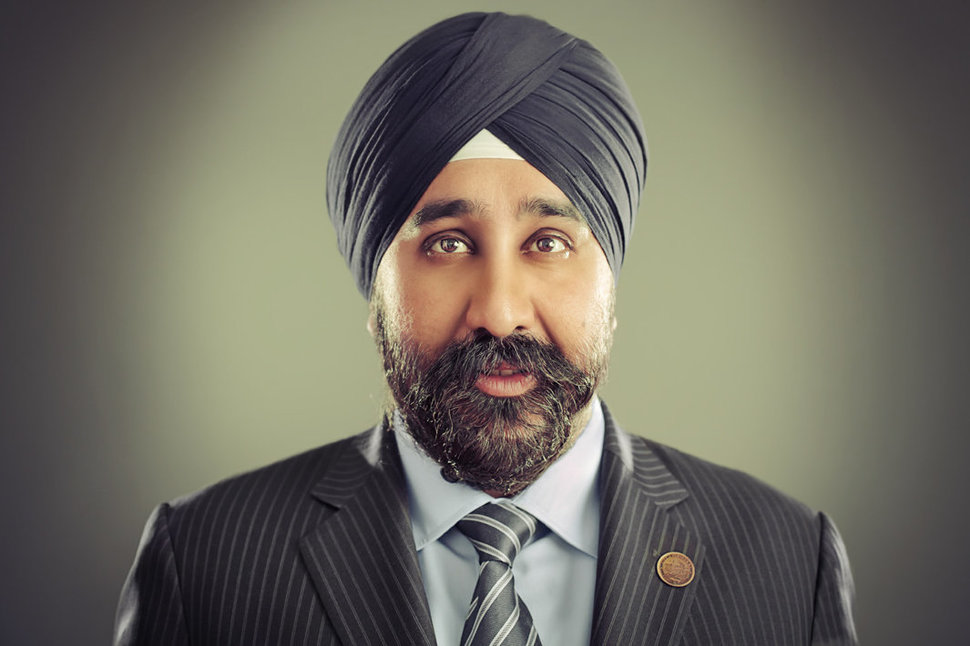 AMIT AND NAROOP
Ravinder Singh Bhalla is an attorney civil rights activist and public official. He became the first Sikh elected official in New Jersey's history when he won election to the City Council of Hoboken. Ravinder has been serving for eight years with two as Hoboken's City Council President.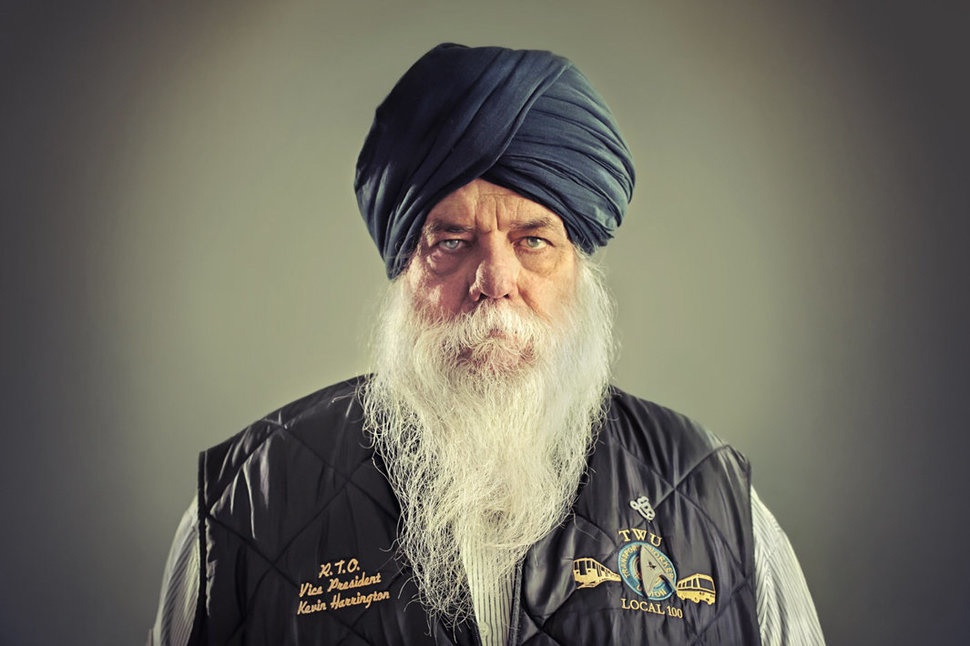 AMIT AND NAROOP
Sat Hari Singh, AKA, Kevin Harrington was a NYC MTA train operator on 911 when he heroically reversed the train sending it in the opposite direction which saved lives and won him an award. He eventually went on to become a client of the Sikh Coalition and sued the MTA for their biased policy against turbans and won.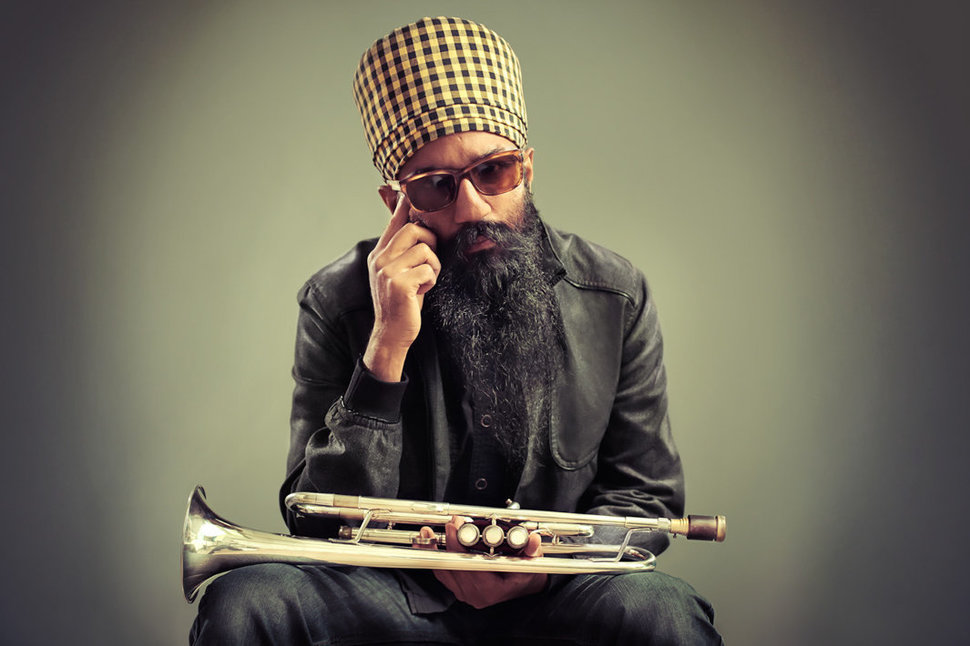 AMIT AND NAROOP
Sonny Singh is an original member of the acclaimed Brooklyn Bhangra band Red Baraat. Sonny has worked as a community organizer in various capacities including for the Sikh Coalition and he writes and leads workshops on race religion and social justice.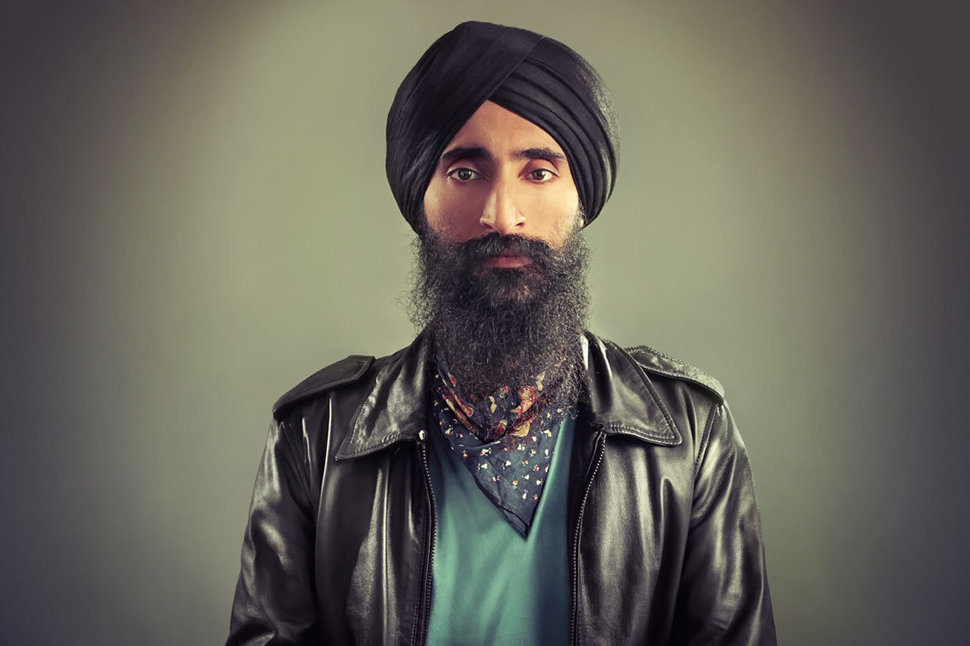 AMIT AND NAROOP
Waris Singh Ahluwalia is an actor, designer and model based in New York City. Waris was kicked off an Aeromexico flight in February for his Sikh articles of faith.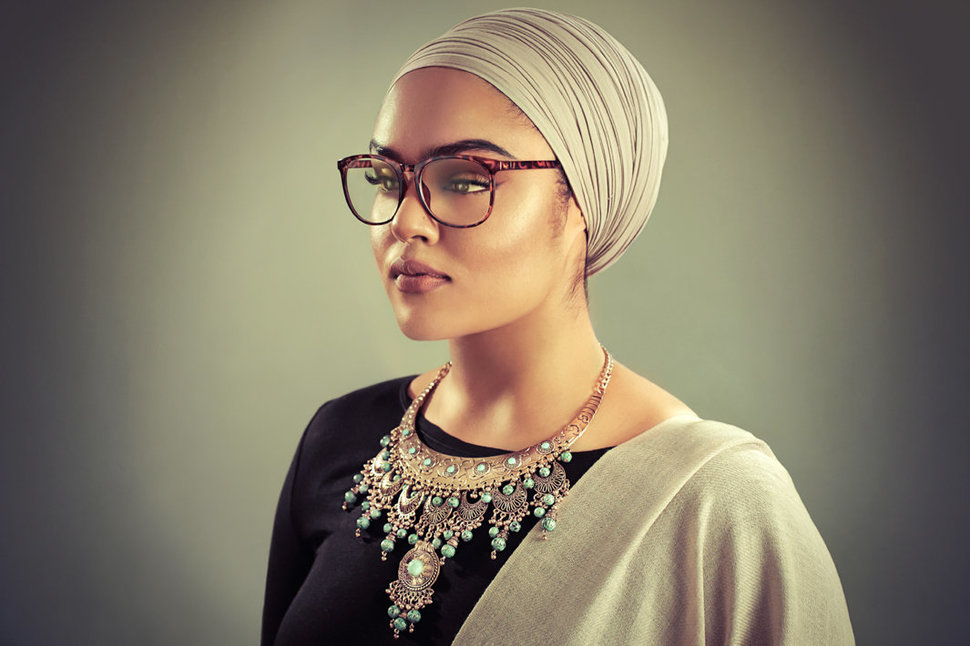 AMIT AND NAROOP
Ishprit Kaur is a new nurse graduate in Connecticut. She was inspired to go into this field because her mother is also in the profession and because her father is battling Parkinsons.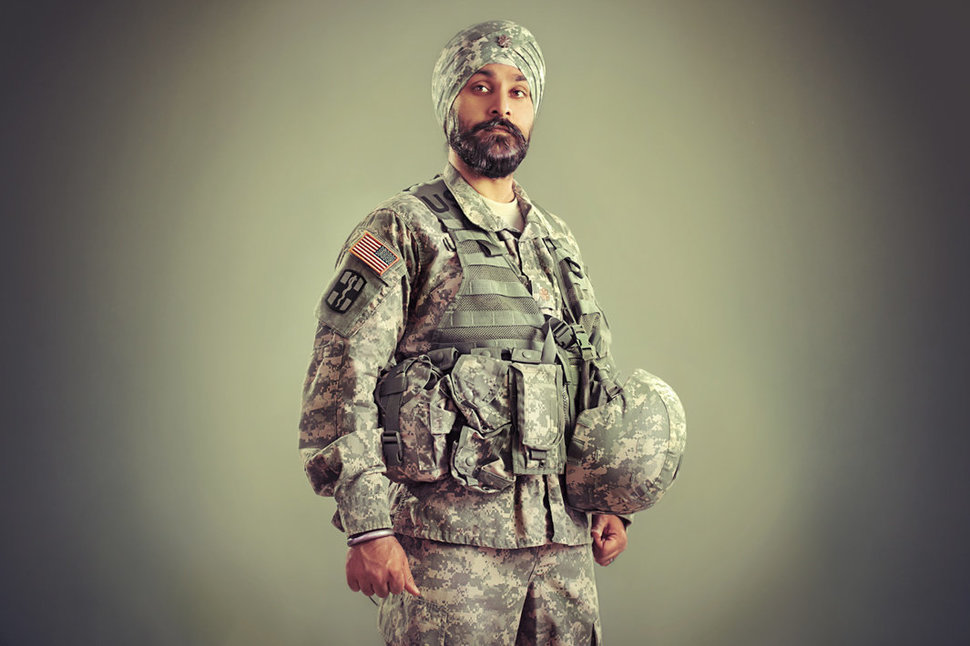 AMIT AND NAROOP
Major Kamaljeet Singh Kalsi was born in India and moved to New Jersey when he was two. He was the only Sikh child in his public schools and he went on to become the first Sikh American to be granted a religious accommodation to serve in the US military since the ban on Sikhs in the 1980s. Today, despite his accommodation, the presumptive ban still remains against Sikh Americans who wish to serve in our armed forces and Major Kalsi continues to dedicate much of his life towards working to end religious discrimination in the military.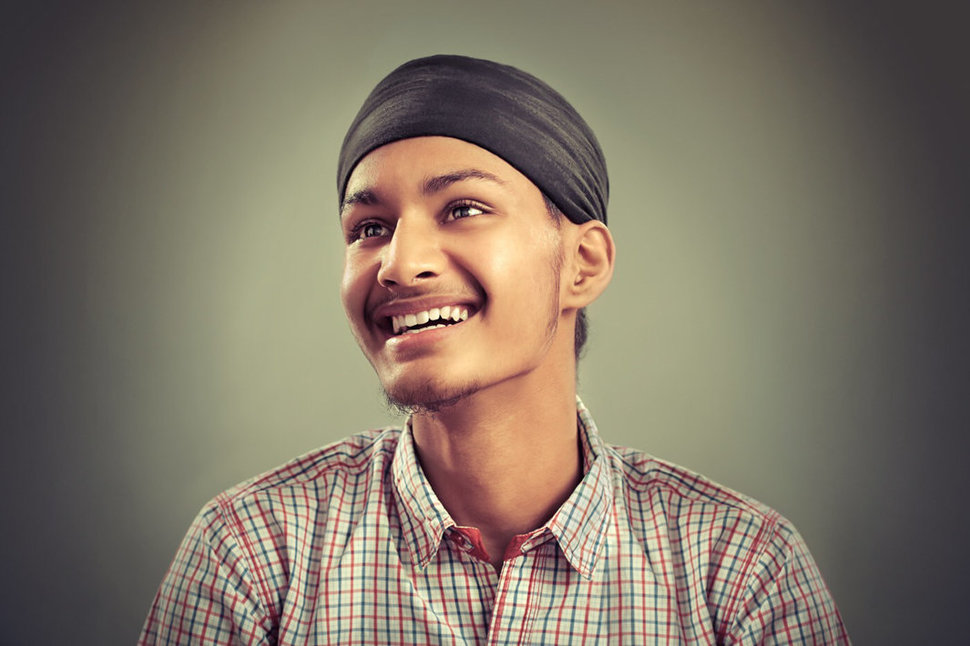 AMIT AND NAROOP
Harmandeep Singh is a high school senior at Hillcrest High School in New York City. A recent immigrant from Punjab in 2014 he joined the Sikh Coalitions Junior Sikh Coalition to help raise Sikh awareness while developing new leadership skills.
Courtesy of www.huffingtonpost.com