An Open Letter to California Gurudwaras
To The Executive Committee of All California Gurudwaras: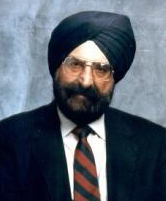 Dr. Narinder Kapany
"You who see this show in Fresno are probably going to see the best incarnation of this exhibition so far. The Fresno Art Museum has given it more space, and a few of the same donors to the original exhibition have acquired things that weren't available when we opened our show in 2004. I would have begged to have some of these items in our original exhibition" says Dr. Paul Michael Taylor, director of the Asian Cultural History Program at the Smithsonian and curator of the show.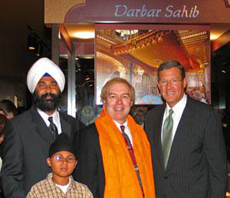 Kindly note that a fantastic Sikh Arts exhibit, "Sikhs: Legacy of the Punjab" is on display at the Fresno Art Museum in Fresno, CA till April 30th, 2012. It's the first time a Smithsonian Institute exhibition has traveled to the Fresno Art Museum.
The exhibition consists of Sikh art paintings, phulkaris, sculptures, coins, ivories, jewellery and also displays of Sikh culture & traditions. This is a matter of extreme significance in general and to the Sikh youth in particular. It is my appeal to each of the Executive Committee's of all Gurudwaras in California to arrange for bus tours to take interested persons and specially the Sikh youth to visit this exhibit, which will clearly illustrate to them the heritage of the Sikhs, its history and glorious traditions.
Fresno Art Museum 2233 North 1st Street  Fresno, CA 93703
(559) 441-4221
Also link to the website www.fresnoartmuseum.org
[showtime autoplay=on scale=noScale transition=blur fullscreen=off width=700 height=400]
Move your mouse over the Slideshow to see options, Click play to Start slide show, or just use the arrow to move Forward or Back