'Beyond Bollywood' Smithsonian Exhibit on Indian Americans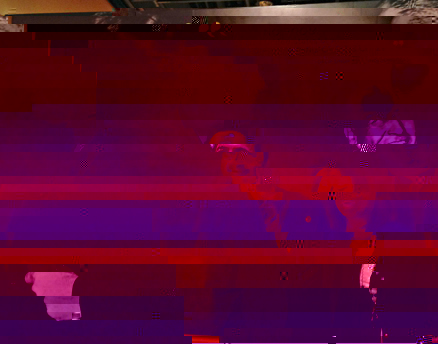 U.S. Reps. Ami Bera and Grace Meng in front of a photo of former President John F. Kennedy
and former Congressman Dilip Singh Saund, the first Member of Congress of Indian American descent,
participating in a ribbon-cutting ceremony Feb. 26 to inaugurate the "Beyond Bollywood:
Indian Americans Shape the Nation" exhibition at the Smithsonian in Washington, D.C.
The Smithsonian's grand "Beyond Bollywood: Indian Americans Shape the Nation" exhibition opened to the public Feb. 27 after Congressman Ami Bera officially inaugurated it with a ribbon-cutting ceremony Feb. 26.
Spread over 5,000 square feet at the Smithsonian's National Museum of Natural History, the seven sections of the exhibition showcase the history of Indian immigration to the United States, spiritual and religious influences and the contributions and achievements of Indian Americans in the areas of academics, science, sports, arts, food and more.
"As a first-generation Indian American born and raised in California, I am here today largely because of the Indian Americans of my parent's generation who paved the way with their dedication to hard work, education, and family," said Bera, who is the only Indian American in Congress.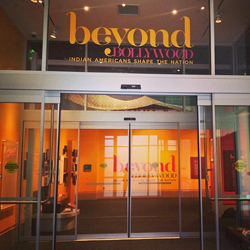 "Indian Americans have become integral to the fabric of American life, and I'm so glad that the Smithsonian is recognizing this remarkable community's contributions to our country," he said during the event, where he was joined by Indian American actor Kal Penn and museum officials.
The largest, first-of-its-kind exhibition to be mounted by the Smithsonian's Asian Pacific American Center, "Beyond Bollywood" examines the impact Indian Americans have had on the nation, from the first Indians arriving in 1790 who helped build railroads and farms, to those who made breakthroughs in medicine and technology, as well as more recent contributions of leading Indian American entertainers, writers and athletes.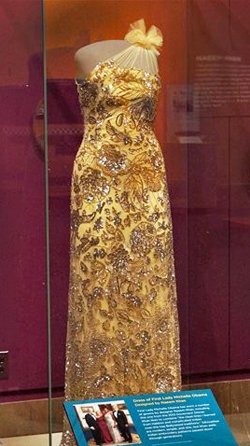 Curator Masum Momaya said her team used Indian American stereotypes as an entry point for visitors to learn more.
"We chose the title and the theme 'Beyond Bollywood' very intentionally to attract visitors and suggest that we intended to go beyond stereotypes. We want to take people beyond some of the things they know and have seen in popular culture to the deeper and more nuanced history," said Momaya.
Though its color and design are inspired from Bollywood aesthetics, "My intention as a curator has been to focus on cultural, political and professional contributions that Indian immigrants and Indian Americans have made to shaping U.S. history," she added.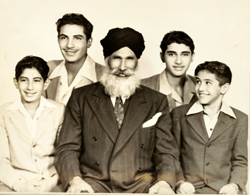 "Beyond Bollywood" covers topics ranging from early immigrant experiences from the 1800s to 1900s and citizenship struggles in the first half of the 20th century, to professional contributions and women's rights.
The exhibition includes about two dozen historical artifacts. A highlight is a dress by Indian American designer Naeem Khan which Michelle Obama wore to the White House's Governors Dinner in 2012. For more than a year, curators worked to borrow the dress made by Khan, who has designed several gowns for the first lady.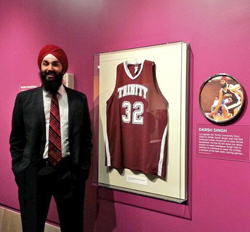 The rarely seen gown joins items from other Indian American groundbreakers like Mohini Bhardwaj's 2004 Olympic silver medal for gymnastics; a Pentium microprocessor developed by Indian American engineer Vinod Dham; the NCAA basketball jersey from the first player to wear a turban in competition as a symbol of his Sikh faith; and the 1985 National Spelling Bee trophy awarded to the first Indian American winner, Balu Natarajan. Coincidentally, Indian American students have been on a spelling bee winning streak for most of the past decade.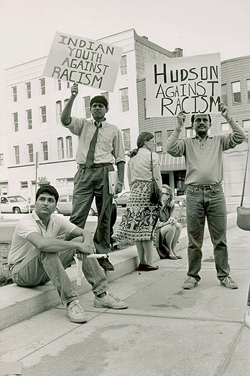 "It's novel, but at the same time, it does speak to that experience of becoming American," said Konrad Ng, director of the Smithsonian Asian Pacific American Center. "Spelling bees have this symbolic value of being American, being literate in the language of the country and excelling in it."
Talking about how artifacts were procured for the exhibition, Momaya said, "We asked for photos, old documents, certificates and awards, newspaper clippings, works of art. People sort of emptied out their basements and sent us boxes and boxes of things."
Besides objects such as the NFL helmet worn by the first Indian American to win the Super Bowl — Brandon Chillar with the Green Bay Packers — many so-called ordinary items have made it into the exhibit. For instance, 60 pairs of shoes — sneakers, high-heels and baby shoes as well as traditional Indian flats known as juttis — are nailed to wooden platforms near the gallery entrances, as if slipped off by visitors on their way into the exhibit.
"In every Indian American home and place of worship, people take their shoes off before entering," Momaya explained.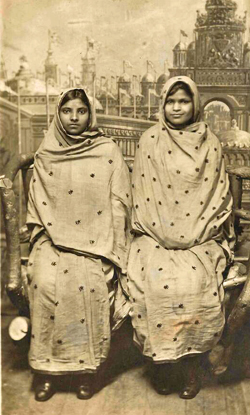 Noting that one in a hundred Americans has an Indian connection, Ng said, "The vibrant life, culture and history of immigrants from India and Indian Americans is the story of America."
Told through captivating images, music, visual art, and first-person narratives, the exhibition is a celebration of Indian Americans' migration experiences, heritage, working lives, political struggles and cultural and religious contributions.
"Beyond Bollywood" will be on display in Washington until Aug. 16, 2015 and then travel to museums, libraries and community centers in 15 cities across the United States through the Smithsonian Institution Traveling Exhibition Service for up to five years.
The Center has organized public performances featuring Indian American art, comedy, cuisine, dance, film, television, literature and music. It also offers an online education curriculum and an opportunity for individuals to share their family stories through a digital portal.
Courtesy of www.indiawest.com