Family Donates Art, Jewelry to Asian Art Museum
By Lisa Tsering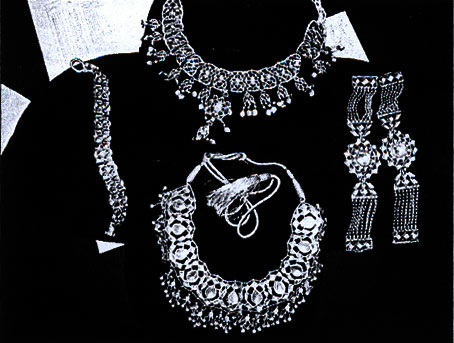 More then just an assemblage of metal, precious stones and textiles, a collection of items donated by one prominent local Punjabi family to the Asian Art Museum of San Francisco tells a story that Indian Americans need to hear.
T.S and Jogi Khanna recently donated to the museum a chunni, 3 chogas and gold jewelry that were worn during the marriage of T.S Khanna's grandfather, Dr. Sewa Singh, to his wife in 1915. Singh served as chief minister of Nabha state under Maharaja Hira Singh from 1906 to 1916.
"The museum has a wonderful way of preserving [the items]," Jogi Khanna told India-West. She also encouraged other Indian American families not to hold on to historical items but to consider donating them to museums. "If they have something of historical value, they should donate it to a museum so that people can see it." she said.
T.S Khanna explained, "Some garments of my grandfather, saved from those times, along with my mother's chunni and jewelry, have been donated to the museum in its division on Sikh history initiated by Dr. N.S. Kapany. My grandfather's choga, which he wore at occasions during the period 1906-1916, in the Darbar of Maharaja Hira Singh, is also on display in the museum."
Singh holds an important place in the history of India, explained Khanna. "Dr. Sewa Singh participated in the joint Arya Samaj and Sikh movement to create 'Shudhi Sabha,' a clean social structure free of idol worship, caste system and priest dominance. Later on, Lala Lajpat Rai, a well known social reformer, also supported this movement," he said.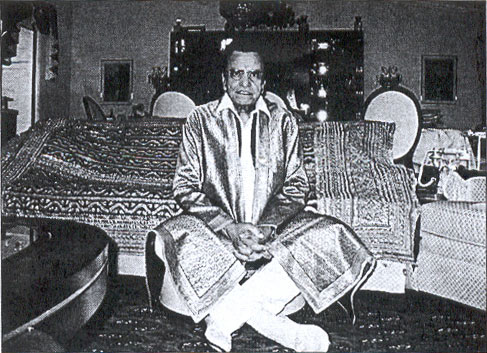 "In his profession, Singh received special recognition for initiating the use of potassium permanganate in the well water supply to counter the cholera epidemic breakout in 1903 in the Punjab area," Khanna added.
The art reflects the legacy of skilled workers from the times of Maharaja Ranjit Singh and Rani Jindan, from 1810-1850, and the chunni (scarf), a vest and three chogas (loose, long-sleeved robes) were made and used during the time period of 1880-1920. All of the items of clothing were handmade with 22k gold, zari (gold thread) and Kudan (a technique in which gold foil is inserted between the stones and their mounts). The still retain their shine, he said. The Khannas' donation also includes three bracelets and two necklaces, which will be rotated out into the exhibition. Khanna recalled: "In 1915, the chunni and jewelery were presented to my mother, Raksha Devi, by my grandmother, as her wedding gift. My father, Dr. Amrik Singh, was a medical doctor and served the British government as a civil surgeon in different districts of Punjab, outside the state of Nabha. In recognition of his community services, my father was also awarded the title of Sardar Sahib, and later in 1938, the higher title of Sardar Bahadur by the British government."
When Partition happened, the family – who was living in Gujranwala in what is now Pakistan – nearly lost the precious items. "As a non-Muslim, my father and the family had to abandon their house, along with many precious belongings including historical pictures and artifacts of my grandfather's time with Maharaja Hira Singh. Luckily, the subject articles were saved in the light baggage that accompanied my parents."
Courtesy of www.indiawest.com