Annual Endowment Activity Report by Prof. Pashaura Singh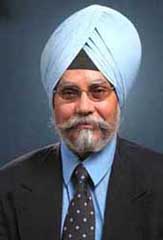 Pashaura Singh
Professor and Dr. Jasbir Singh Saini Endowed Chair in Sikh and Punjabi Studies
I am pleased to provide you an annual report on the Dr. Jasbir Singh Saini Endowed Chair in Sikh and Punjabi Studies for the academic year 2010-2011. During this year the proceeds of this endowed chair have been used to support my research, to organize an international conference, to edit the conference volume, and to continue my ongoing projects in the area of Sikh and Punjabi studies. In particular, I have made the following contributions in the area of teaching, research, scholarship and outreach activities:
Teaching: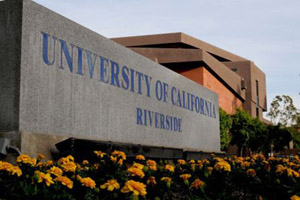 The course on Sikhism (RLST 104) during the Spring 2011 quarter attracted 30 students. During the Winter 2011 quarter I taught the course on "Religions of India" (RLST 101) which attracted 40 students. The graduate course on "Historiography of Sikh Hermeneutics" (RLST 263) during the Fall 2010 quarter was a great success in which 6 graduate students participated.
During the Fall 2010 quarter I also taught a course on Classical Punjabi entitled "Sacred Language of the Sikhs" (RLST 290/92) to my doctoral students, Toby Johnson, Charles Townsend and Gurveen Khurana who are specializing in the area of Sikh studies. The course will be beneficial to them in their research in original Sikh texts in Punjabi language.
Research:
I made a scholarly presentation on "Re-imagining Sikhi ('Sikh-ness') in the Twenty-first Century: Toward a Paradigm Shift in Sikh Studies" in an international conference on "Re-imagining South Asian Religions," organized by the Saini Chair in Sikh Studies at the University of California, Riverside, March 4-5, 2011. I also presented a paper on "Recent Research on the Melodies of the Guru Granth Sahib" at Punjabi University, Patiala, on June 24, 2011.
My article "Sikh Traditions" was published in Willard G. Oxtoby and Alan F. Segal, eds, A Concise Introduction to World Religions, Second Edition (Don Mills, Ontario: Oxford University Press, 2011). The second article "Revisiting 'The Evolution of the Sikh Community," was published in the Journal of Punjab Studies, Vol. 17, Nos. 1&2 (2010): 45-74. The third article "Musical Chaunkis at the Darbar Sahib: History, Aesthetics and Time" was published in Pashaura Singh, ed., Sikhism in Global Context (New Delhi: Oxford University Press, 2011), pp. 102-129. The fourth article "Sikhism and Security" is accepted in Dennis Hoover, Chris Seiple and Pauletta Otis, eds., Routledge Handbook of Religion and Security (London: Rutledge, forthcoming). Finally, three entries "Punjabi, Kabir and Bhakti" have been published in Mark Juergensmeyer and Wade Clark Roof, eds., Encyclopedia of Global Religions (Sage Publishers, 2011).
International Conference on Re-Imagining South Asian Religions:
A two-day international conference on "Re-Imagining South Asian Religions: A Conversation on Old World Cultures through 21st Century" was organized by the Saini Chair on Friday and Saturday, March 4-5, 2011 at the University of California, Riverside. Fourteen participants from Canada and USA presented their research papers. The scholarly interests of the participants in this seminar represented a diverse range of methodological and theoretical frameworks (e.g. history, philosophy, textual exegesis, myth and ritual, psychology of religion, feminist theory, and ethics) covering the Hindu, Buddhist, and Sikh traditions.
Inauguration of W.H. McLeod Library on March 4, 2011:
At our annual Fall Retreat in September 2010, the faculty of the Department of Religious Studies voted unanimously and enthusiastically to endorse my proposal to work toward purchasing the library of the late Professor W. H. McLeod, for Rivera Library. The McLeod library was offered to me and UC Riverside by the executor on a right-of-first-refusal basis. With the collaboration of the Department of Religious Studies, the Saini Chair, the Holstein Chair and the Rivera Library, we were able to inaugurate the McLeod library on March 4, 2011. The library contains a number of rare and intellectually valuable items, and its acquisition has made UCR's South Asian collection a truly significant one.
Graduate Advising:
In addition to my duties as a Graduate Advisor to the Department of Religious Studies, I am currently directing two doctoral dissertations in the area of Sikh studies by Toby Johnson and Charles Townsend.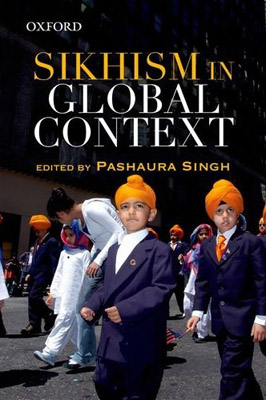 Publication of Edited Volume:
My edited volume on Sikhism in Global Context has been published by the Oxford University Press, New Delhi in 2011.
Summer Research Visit to India and UK:
I went to India and the UK on a research trip from June 16 to July 24, 2011. During this trip I visited the Darbar Sahib (Golden Temple), Takhat Sri Kesgarh Sahib (Anandpur Sahib), Gurdwara Ber Sahib, Sultanpur Lodhi, Tarn Taran Sahib, and Daudar Taksal in Ludhiana District. Then I spent four days at Punjabi University, Patiala, examining some rare documents in the library. I also visited historical Gurdwaras in Delhi. On my way back I stayed for four days at London (UK) to conduct my research on musical melodies by interviewing Professor Surinder Singh of Raj Academy. I also visited an 'Exhibition on the Golden Temple' especially displayed at the School of Oriental and African Studies (SOAS), University of London.
Outreach Activities:
As an active member of the Steering Committee of Sikh Studies Consultation Group of the American Academy of Religion (AAR), I have been instrumental in putting the field of Sikh Studies at the prestigious academic forum in the world.
I delivered a public lecture on "Pulpit vs. Podium" organized by the Institute For Conflict and Peace Studies (IFCAPS) at Chicago on November 11, 2010 as part of "A Dialogue: Scholars and Communities Respond to Each Other." This lecture is published on IFCAPS website. I shared the podium with the renowned Professor Wendy Doniger of the University of Chicago. On the New Year Day I delivered a public lecture on "Guru Gobind Singh's Message of Intercultural Understanding" at Tulsa (Oklahoma) organized by the Sikh community of Tulsa, on January 1, 2011.
I am most grateful for this generous funding to my academic studies which I have, and will continue to use to carry out significant research toward the specific objectives of this endowment. This funding has enabled me to pursue the areas as described and allowed me the opportunities to pursue other academic activities. As the first Chair-holder it is my cherished goal to see UCR, and especially the Religious Studies Department, becoming one of the leading centers of Sikh studies in the world.