Growing Academic Interests in European Sikhs by Laura Hirvi & Kristina Myrvold
* Read the Introduction to this Feature
Note-Mouse over images for description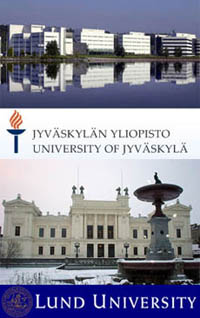 Academic studies of the Sikh religion and migration have been conducted for quite some time in Asian, North America, and the UK. In contrast, the history of Sikh studies in continental Europe is of more recent origin. With the growing presence of the Sikhs in Europe, currently around half a million, a new area of research is in the process of developing and a new generation of scholars are involved in this pioneering task at various European universities.
As a first step in the direction of bringing together researchers in Sikh studies, Kristina Myrvold, Assistant Professor of History of Religion in Sweden, organized a one-day workshop in Sikh and Punjab studies at Lund University in March 2005.1 Invited speakers were five renowned experts from Germany, Sweden, UK and the US, among others Professor Gurinder Singh Mann at University of California, Santa Barbara. The workshop was attended by about 60 students and teachers from various universities and members of the Sikh communities in Scandinavia.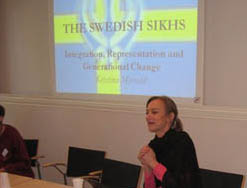 In a second event in June 2008, fifteen scholars from eight European countries participated in a two-day long exploratory workshop titled "Sikhs in Europe: History, Religion and Representation" at Lund University. At the end of the workshop the participants decided to create an independent and interdisciplinary network for the purpose of establishing academic exchange between scholars and plan for future collaborative research projects. Within a two-year period, the network has grown to include 52 students and researchers who share the interest in Sikh studies and are currently involved in teaching and research on the Sikhs in Europe. Thanks to financial support from Swedish research councils and foundations2 the network was able to establish a website in 2008 (www.sikhs-in-europe.org), create a mailing list, and arrange four meetings in Sweden and Italy with scholars working on the Sikhs in Southern and Northern Europe.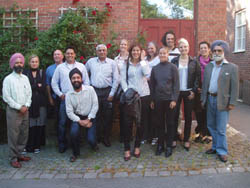 As a result of these activities, a group of five researchers in the Nordic countries were in 2009 granted funding for a collaborative Nordcorp project titled "Sikh Identity Formation: Generational Transfer of Traditions in the Nordic Countries" that will continue up to 2013.3 The project is expected to explore various strategies by which Sikh migrants in Denmark, Finland, Norway and Sweden preserve and transmit religious, cultural and linguistic traditions and how the Sikh youth maintain religious identification while carving out a place for themselves in the Nordic multicultural societies. This research project is led by Dr. Kristina Myrvold at Lund University and includes Prof. Knut Jacobsen (University of Bergen, Norway), Prof. Hanna Snellman (University of Jyväskylä, Finland), Ph.D. student Laura Hirvi (University of Jyväskylä, Finland) and Dr. Ravinder Kaur (University of Copenhagen, Denmark). From a shared research framework the project participants are doing case studies in their respective countries and investigate how Sikh identity is negotiated in the social contexts of home, school, religious community and on the Internet.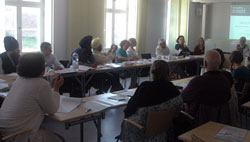 The network organized a three day conference "Sikhs in Europe: Migration, Identity and Translocal Practices" that was held on June 16 to 18, 2010, at Lund University.4 As the largest event ever to be held on the Sikhs in a European University, the conference attracted 35 junior and senior researchers from 15 countries in addition to the local Sikhs. Prof. Gurinder Singh Mann of the Centre for Sikh and Punjab Studies at University of California, Santa Barbara, who has been a valuable resource and mentor of the network, gave the keynote address in which he spoke about scholarship of the past generation and the future possibilities.
This was followed by peer-reviewed presentations on Sikh migration and community-building in European countries – from Scandinavia and Poland in the north to Spain and Italy in the south – as well as transnational and global practices. The third day included a workshop for Ph.D. students that provided aspiring junior scholars the chance to present their on-going research projects and engage in the thematic discussion surrounding the concepts of community, identity and transnationalism. The conference concluded with a documentary film "Musafer – Sikhi is traveling"5 produced by Michael Nijhawan and Kushwant Singh. The conference participants also met with the local congregation associated with the gurdwara in Malmö on the following day.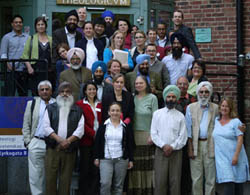 Kristina Myrvold and Knut A. Jacobsen plan to edit the conference presentations entitled "Sikhs in Europe" to be published in 2011. The book will include chapters on community-building, challenges and practices in new and old host countries for Sikh migration and bring out differences, similarities and connections between the Sikhs living in different European countries. The network members also plan to organize another large-scale conference in 2013 and develop long-termed research collaborations on the European level. Hopefully this is just the beginning of a promising research area within the larger field of Sikh and Punjab Studies.
Laura Hirvi
Ph.D student in Ethnology at University of Jyväskylä, Finland
Fulbright grantee for graduate studies at the Centre for Sikh and Punjab Studies, UCSB, in 2009-2010.
Email: Laura.j.hirvi@jyu.fi
Kristina Myrvold
Assistant Professor of History and Anthropology of Religion at Lund University, Sweden
STINT and Fulbright grantee for graduate studies at the Centre for Sikh and Punjab Studies, UCSB, in 2002-2003 and 2006.
Email: Kristina.Myrvold@teol.lu.se