Prof. Nirvikar Singh Appointed Chair of Sikh & Punjabi Studies at UC Santa Cruz

The Sarbjit Singh Aurora Endowed Chair in Sikh and Punjabi Studies, endowed by Hardit and Harbhajan Kaur Singh, in memory of their son Sarbjit Singh Aurora, supports research and teaching in Sikh and Punjabi studies, from a multicultural and global perspective. The University of California, Santa Cruz received the gift of $367,000 through the Sikh Foundation, to fund the endowed chair in the History Department.
The Interim Dean of Humanities, Professor William A. Ladusaw announced the appointment of Prof. Nirvikar Singh on 6th Dec 2010 stating that, "Professor Singh brings both a rich heritage and strong research and teaching acumen to the position, and we are fortunate to have his expertise and experience as a longtime member of the faculty in Economics at UCSC. His research and published articles have included work on healthcare systems in Punjab, the Punjab economy, comparison of past conflicts in Punjab and Kashmir, Sikh literature as an agent of social change in the early 20th century, and analysis of the fundamental doctrines of Sikhism in historical context. He is also one of the leading scholars on India's political economy, and has researched and published extensively on topics such as federalism, governance, and macroeconomic policies.
"The Sikhs have been in California for more than 100 years, and the Sarbjit Singh Aurora Endowed Chair in Sikh and Punjabi Studies provides an opportunity for students to learn more about Sikh religion, history, arts, culture and diaspora," said Dr. Narinder S. Kapany, chairman and founder of the Sikh Foundation, and that "the Chair is an excellent basis for comprehensive study and research in Sikh studies at UC Santa Cruz." In 1998, the first Sikh Studies Chair in the USA, "The Kundan Kaur Kapany Chair of Sikh Studies" was endowed by Dr. N.S Kapany in memory of his mother.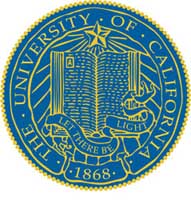 "The gift will solidify UC Santa Cruz's strength in South Asian Studies by creating an endowed Chair that focuses on the world's fifth largest religion, its history, and the history of the Punjabi area from which the Sikh religion arose," noted Georges Van Den Abbeele, UCSC's ex- Dean of Humanities, under whom the Chair was initiated. "It will be explored in the wider context of South Asian history and the Sikh and Punjabi diaspora, which includes Sikhs in California."
There are approximately 20 million Sikhs in the world today, with significant communities living in the United States, Canada, Australia, New Zealand, Kenya, Fiji, Thailand, Singapore, Malaysia, and the United Kingdom. The ancestral home of the Sikhs is the Punjab region, divided between Pakistan and northern India. Sikhs arrived in California more than a century ago, and their descendants today are employed in activities ranging from high-tech entrepreneurship in Silicon Valley to farming in the Central Valley.
As holder of the Sarbjit Singh Aurora Chair, Professor Singh will add to the scholarship of Sikh and Punjabi Studies in areas that are as yet under-represented, including economy and society. He will chart a new direction in Sikh and Punjabi Studies, and bring Sikh Studies scholars together in a discussion of an enlarged perspective of Sikh and Punjabi Studies.
Professor Singh will draw on his heritage and family links with global Sikh communities to build bridges beyond the university, and to fulfill the University of California's mission to serve the population of the state, including its vibrant and long-present Sikh community. He will also collaborate with the Sikh Studies chair holders at UC Santa Barbara and Riverside as well as the chairs at Cal State East Bay, Hofstra University and the University of Michigan, helping to provide access for UCSC students to the rich offerings in Sikh and Punjabi Studies at those campuses.