Opportunities & Challenges for Sikh Academics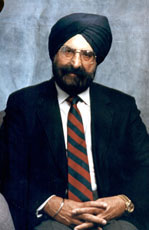 The Sikh community has successfully set up eight chairs of Sikh Studies in various universities all over the U.S.A. Four of these Chairs have been set up/supported by the Sikh Foundation. Moreover numerous Punjabi language teaching programs are also been run at various US campuses. This is an effort fast gaining momentum which will result in a further increase of professorships and Punjabi teachers in American academia to meet the needs of the Americans and approximately one million Sikhs living in USA. But a majority of the Sikh community members are not aware of the good work that a number of professors of Sikh Studies are doing. Moreover with continuous progress in these areas it is extremely important to establish a closer relationship between the educators themselves and furthermore communicate to them, the desires of the Sikh community. To achieve this we will publish two articles per month, in the Sikh Foundation's webpage. One article will be written by a Sikh Studies professor and the other by a credible community member. So over a period of time, we should receive a detailed understanding of the activities of the educators, their interests, challenges, opportunities, teaching approaches and future plans, while the educators would become aware of the desires and priorities of the Sikh community. Prof. Gurinder Singh Mann, Prof. Pashaura Singh, Prof. Nikki G.K. Singh, Prof. A Mandair, Prof. Jaideep Singh, Prof. B.S Bhogal and other professors of Sikh Studies and Punjabi teachers will share their experiences. Well known and creditable community members like Khushwant Singh, Dr. I.J Singh, Prof. Nirvikar Singh, Prof. R. Bassi, Prof. Mark Juergensmeyer, Dr. Jasbir Mann, Dr. B. Sahni and others, who have a deep interest in the subject, have been invited to write about subjects and issues important to the Sikh community.
Please note that the articles by the community members are not to be viewed as responses to the work and article of the individual professor that we publish alongside.
These articles are the views of the writers and not necessasarily of the Sikh Foundation.
We also encourage you to comment below by sharing your views on the articles we publish here.
To submit your responses, please scroll to the bottom of the pages.

Community Thought's

Sikh Studies Scholars Activites

Dr. Bhai Harbans Lal, is the Emeritus Professor and Chairman of the Department of Pharmacology and Neuroscience at the University of North Texas Health Science Center. He has published over 400 research papers, 26 books, several research reviews and 56 chapters in technical books. He is the Founder President of the Academy of Guru Granth Studies and has been honored with the Order of Nishan-e-Khalsa in 1999 by the Punjab Government. Presently his interests lie in promoting Sikh Studies in North America. His writings on Sikh subjects have appeared in many books and journals.
Doris Jakobsh holds degrees from the University of Waterloo, Harvard University and University of British Columbia. She is Associate Professor in the Department of Religious Studies at the University of Waterloo, Waterloo, Canada. Her course offerings include 'Eastern Religions', 'Sikhism', 'Hinduism', 'Women in the Great Religions' and 'East Comes West, West Turns East' among others. In September, 2010 she is leading a group of students to India for three months on a 'learning adventure' entitled 'The Living Traditions of India'. The group will traverse through the north and south of India.


In an essay entitled, "Ivory Towers or Towers of Learning," published not long ago (see IJ Singh, 2010, Sikh & Punjabi Language Studies, November 10th, 2009) Dr I.J. Singh deplored the widening gap between Sikh Studies programs (and the Sikh academics who run them) and the Sikh community at large…

I am delighted to join the august chorus of voices contributing to this series on Sikhs and the study of Sikhism in North America. First and foremost, I must applaud the vision and tenacity of Dr. Narinder Singh Kapany. Sikh Studies in North American universities is thriving and a great deal of the credit for this is directly attributable to Dr. Kapany…
Featured Feedback – Sikhs Today by Khushwant Singh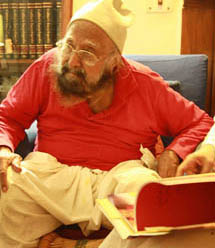 Sikhs are the most prosperous religious community of India today. They comprise landowners, business tycoons, professionals and tradesmen. They head industrial corporations like Ranbaxy, Fortis, Apollo Tyres and others. Their control organizations like Shiromani Gurudwara Prabandhak Committee ( S.G.P.C) which controls all the historical shrines has an annual budget of almost Rs 30 crores and runs a large network of schools, colleges, hospitals and ancillary institutions. In a country where malnutrition and famines are common, no Sikh goes hungry. In a country full of beggars, it is rare to see a Sikh stretch out his palm and beg for money.
However there is a dark side to this view of prosperity. Nearly a third of the community cannot read or write. The rate of fetal killings of females is about the highest in the India. So is the malice of violence, drink, drugs and alcoholism. Shameful discrimination of Dalit Sikhs known as Mazhabi's persists: they are forced to live on the outskirts of villages, have separate wells and gurudwaras, inter-caste marriages in a community which claims to be casteless is unknown. An increasing number of young Sikhs do not conform to the Khalsa form of Sikhism: they trim their hair and beards, smoke hookahs and cigarettes. In the elite Patiala Clubs you can see the sons of the rich smoking and drinking while playing cards.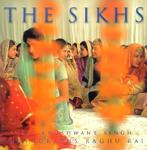 It is this negative aspect of the community which has given birth to the breakaway sub-communities like the Nirankaris, Namdharis and Radhasoamis. It also explains the eruption of deras like the Sacha Sauda & hundreds of others across Punjab. They proliferate because they do not have caste discriminations and welcome Hindus into their fold. Venting anger against deras is not good enough. We should coolly examine the phenomena and rectify our errors. I have no concrete suggestions to make what steps leaders of our community should take to mend this sad state of affairs. It is for them to chalk out a plan which is workable and has the support of those who have the welfare of the community in their hearts.
---