Dr. Mark Juergensmeyer, in conversation with professors of Sikh Studies in universities across the USA, Canada, Europe, India, and Pakistan on the topic of Sikh Studies at their respective Universities. Although Sikh Studies is broadly accepted and a number of new chairs have been created,  people, in general, are not aware of the diversity and quality of work the professors are enabling. These Webinars aim to enhance the general interest in Sikh Studies.
Watch the full series by scrolling below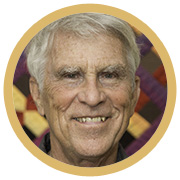 Dr. Mark Juergensmeyer is professor of global studies,professor of sociology, and affiliate professor of religious studies at the University of California, Santa Barbara, where he was the founding director of the Global and International Studies Program and the Orfalea Center for Global and International Studies. He is an expert on religious violence, conflict resolution and South Asian religion and politics, and has published more than two hundred articles and twenty books, including the co-authored God in the Tumult of the Global Square: Religion in Global Civil Society, Terror in the Mind of God: The Global Rise of Religious Violence, Global Rebellion: Religious Challenges to the Secular State, Gandhi's Way, and more. He has received research fellowships from the Wilson Center in Washington D.C., the Harry Frank Guggenheim Foundation, the U.S. Institute of Peace, and the American Council of Learned Societies. He is the recipient of the prestigious Grawemeyer Award for contributions to the study of religion, and was awarded the Silver Award of the Queen Sofia Center for the Study of Violence in Spain. 
View the series on Youtube!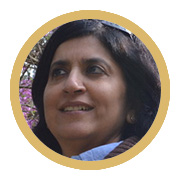 Saturday, Jan 9th – Dr. Anshu Malhotra is Professor in the Department of Global Studies and Kunadan Kaur Kapany Professor and Chair of Sikh and Punjabi Studies at the University of California at Santa Barbara. She has taught at the Department of History, Faculty of Social Sciences, University of Delhi. She holds a Ph.D from SOAS, University of London. She works on gender histories, cultural studies, autobiography studies and histories of South Asia, in particular that of Punjab and the Sikhs. She is the author of Piro and the Gulabdasis: Gender, Sect and Society in Punjab and Gender, Caste and Religious Identities: Restructuring Class in Colonial Punjab.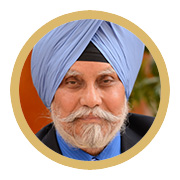 Saturday, Jan 23th – Dr. Pashaura Singh (Ph. D., University of Toronto, Canada, 1991) is Professor and Dr. Jasbir Singh Saini Endowed Chair in Sikh and Punjabi Studies at the University of California, Riverside (UCR). Currently, he is the chair of the Department of Religious Studies at UCR. His teaching and research focus on scriptural studies and early Sikh history. He has authored /edited several volumes dealing with Sikh studies including The Guru Granth Sahib: Canon, Meaning, and Authority (2000). Currently, he is working on two research projects, namely A Dictionary of Sikh Studies (OUP, UK, 2017) and Sacred Melodies: History, Theory and the Performance of Sikh Kirtan.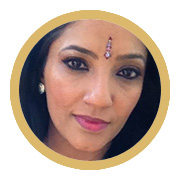 Saturday, Feb 6th – Dr. Opinderjit Kaur Takhar is an internationally recognised researcher within Sikh Studies and Director of the Centre for Sikh and Panjabi Studies at the University of Wolverhampton. Her work on Punjabi Dalits and identity formation has been published in a number of books. She is undertaking further research into the current activities towards distinct identity amongst the Ravidassia community and the implications of the installation of Amritbani Guru Ravidass in replace of the Guru Granth Sahib in Ravidassia places of worship. Her publication on 'Sikh Identity: An exploration of Groups among Sikhs' (Ashgate 2005) is used as a key text in many Universities around the world.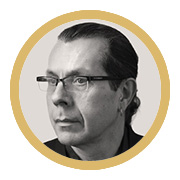 Saturday, Feb 20th – Dr Hawley is Associate Professor in Religious Studies at Mount Royal University and Adjunct Associate Professor in the Department of Religious Studies at the University of Calgary. He is founder and co-Chair of the Sikh Studies Group at the American Academy of Religion (AAR). He is the editor of Sikh Diaspora: Theory, Agency, and Experience (Brill forthcoming 2013), and co-edited with Pashaura Singh Re-imagining South Asian Religions (Brill 2013). His work on S. Radhakrishnan, M.K. Gandhi, and on Sikhism has appeared in edited volumes, academic journals, and encyclopaedias.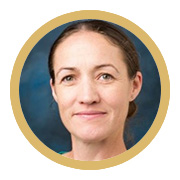 Saturday, Mar 6th – Dr. Nirinjan Kaur Khalsa is Clinical Assistant Professor of Sikh & Jain Studies at Loyola Marymount University in Los Angeles, California. Her ongoing research investigates how the diversity of devotional practices in the Sikh diaspora respond to gendered and religious norms. As the first-ever professor of Sikh and Jain studies she has organized annual Sikh and Jain conferences "The Music and Poetics of Devotion" (Feb 2016) and "Spiritual Warriors: (Non) Violence" (Feb 2017) with publications forthcoming. Nirinjan Kaur Khalsa currently serves on the Sikh Studies steering committee at the American Academy of Religion.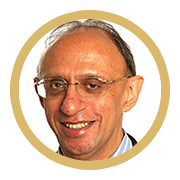 Saturday, Mar 20th – Dr Gurharpal Singh was the Dean of the Faculty of Arts and Humanities, SOAS, University of London, from 2011 to 2017. He is a political scientist who completed his undergraduate and postgraduate degrees at the LSE. Previously, he was the Deputy Director of the Religions and Development Research Programme (DFID) and held the Nadir Dinshaw Chair in the School of Philosophy, Theology and Religion at the University of Birmingham. He has also been the C.R.Parekh Chair in Indian politics at the University of Hull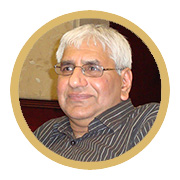 Saturday, Apr 3rd – Dr. Shinder Thandi is a Lecturer at the University of California, Santa Barbara. He is the founder-editor of the Journal of Punjab Studies (now Journal of Sikh and Punjab Studies), in publication since 1994. He is also one of the founders, and later Convenor, of the Punjab Research Group, UK. He has published widely on Indian, Punjabi, and Sikh migration and on transnational practices of Sikhs, especially Sikh diaspora's homeland relations.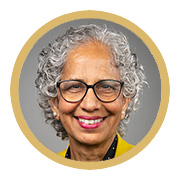 Saturday, Apr 17th – Dr. Satwinder Kaur Bains is an Associate Professor in Social-Cultural Media Studies at the University of the Fraser Valley, Canada. Her current research interests include migration, settlement, and integration; cross-cultural education and curriculum implementation; race, racism, and ethnicity; identity politics; South Asian Canadian Diaspora studies, Punjabi cultural historiographies.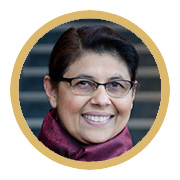 Saturday, May 8th – Dr. Inderjit N Kaur is an Assistant Professor of Music, Musicology, specializing in South Asian musical cultures with a focus on Sikh musical worship. Dr. Kaur has made several critical interventions in Sikh studies: on the meaning of the term ghar in the musical designations of the Sikh primary scripture (2008); on the circulation of the term gurmat sangeet amongst scholars, musicians, and congregations (2011); and on authenticity debates about musical genres and styles among various stakeholders (2016).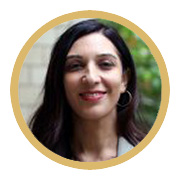 Saturday, May 22nd – Dr. Anneeth Kaur Hundle is an Assistant Professor of Anthropology and Dhan Kaur Sahota Presidential Chair of Sikh Studies in the Department of Anthropology at UC Irvine, California. She is an affiliated faculty with the Department of Asian American Studies and Religious Studies at UCI. Dr. Hundle has been published in the Journal of Asian and African Studies; Comparative Studies of South Asia, Africa and the Middle East.n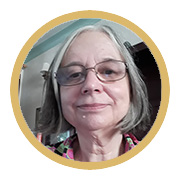 Saturday, June 5th – Dr. Eleanor Nesbitt is Professor Emeritus with the University of Warwick, UK.  Her research has focused on the UK's Sikh and Hindu communities, on 'mixed-faith' families, and religious socialization. Dr. Nesbitt Eleanor is on the editorial board of Fieldwork in Religion and Religions of South Asia.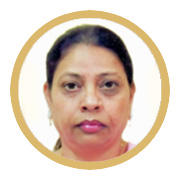 Saturday, June 19th – Dr. Balwinderjit Kaur Bhatti is a Professor and Head of Punjab Historical Studies Department at Punjabi University, Patiala. She specializes in Medieval history of Punjab and Sikh History in particular. Dr. Bhatti has done research on an early 19th-century manuscript, Udasi Bodh, written by Udasi poet Sant Rein. With nearly 5 dozen published research papers, she has recently published her book on Sri Guru Granth Sahib: Samajik Sarokar.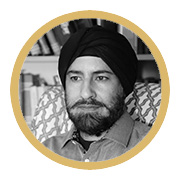 Saturday, Aug 28th – Dr. Arvind-Pal Singh Mandair is a Professor at the University of Michigan in the department of Asian Languages and Cultures and holds the Tara Singh and Balwant Kaur Chattha and Gurbax Singh and Kirpal Kaur Brar Sikh Studies Endowed Professorship in Sikh Studies. He holds doctoral degrees in the fields of Chemistry and Philosophy/Religion.