The Smithsonian and the Sikh Foundation International approved the online release of our full 2017 book, "Sikh Art from the Kapany Collection," edited by Paul Michael Taylor and Sonia Dhami.
This volume includes essays by 15 leading scholars of Sikhism and of Sikh art, assessing and interpreting the remarkable art resource known as the Kapany Collection, and using it to introduce to a broad public the culture, history, and ethos of the Sikhs.
Here is an image and excerpt from the book.
"The Kapany Collection contains a large number and variety of portraits of Sikh Gurus, mostly from the eighteenth and nineteenth centuries. The oldest portrait in this selection is of Guru Tegh Bahadur (image on left) and is dated to approximately 1670. It is unusual in its simplicity of background and composition. There are no attendants, and there is little ornamentation, with the exception of the falcon and the halo (or nimbus). These signs of sovereignty, temporal and spiritual, respectively, are common both in Mughal miniatures and in Sikh portraiture of the period. The style of clothes and turban worn by Guru Tegh Bahadur also fit the portraiture of Mughal emperors, although their simplicity distinguishes the representation of the spiritual leader. The style of this portrait is likely influenced by the fact that, as was often the case, the artist would have been trained in or inspired by the painters of the Mughal court or those of vassal states. If the dating is accurate, it would mean that the portrait was done in the Guru's lifetime, although that is no indication that the Guru modeled for it."
You may also find the PDF edition is also available on Academia.edu, ResearchGate, & Smithsonian
The Sikh Foundation has published a dozen books on subjects ranging from religion, history, art and culture of the Sikhs including children's books.
It has also published two journals, newspapers, greeting cards and Fine Art posters.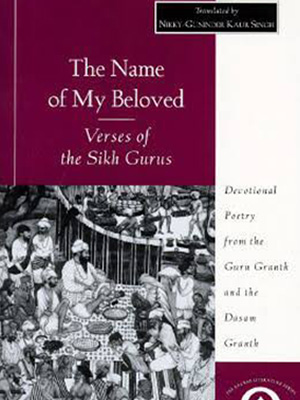 2001 – The Name of My Beloved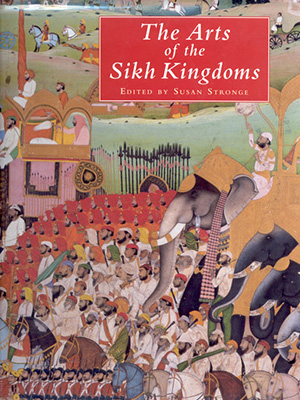 1999 – Arts of the Sikh Kingdoms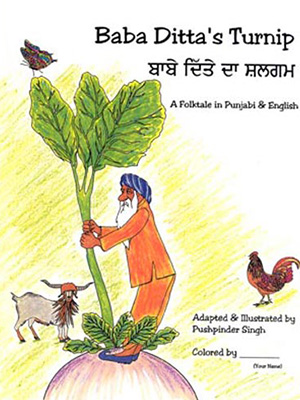 1999 – Baba Ditta's Turnip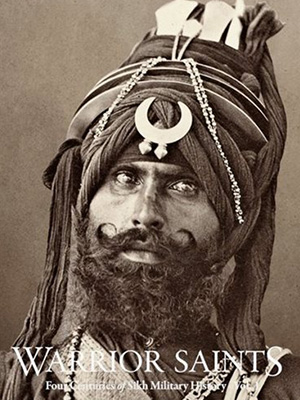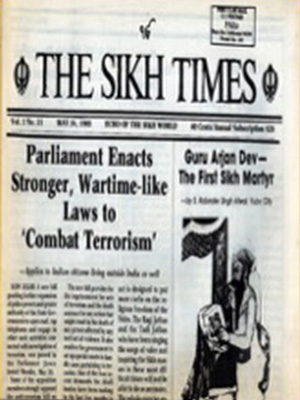 1984-1985 – The Sikh Times – Echo Of The Sikh World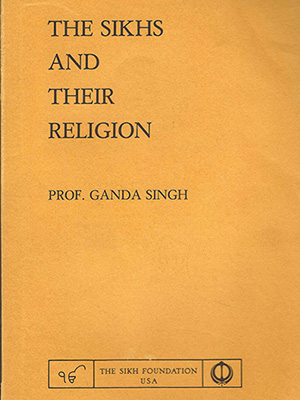 1974 – The Sikhs and Their Religion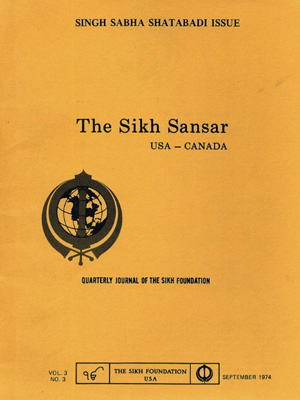 1972-1977 – The Sikh Sansar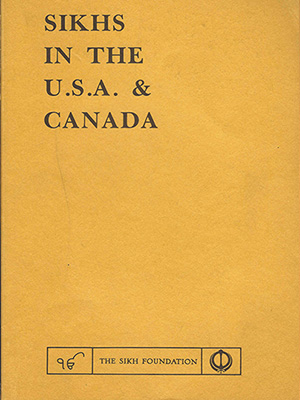 1970 – Sikh in the U.S.A and Canada