By Kiki Kapany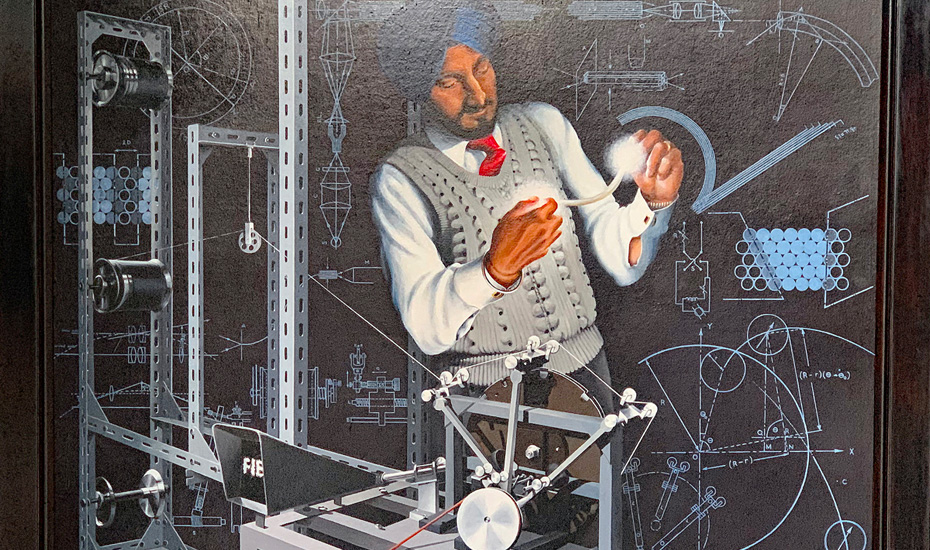 Delighted to have been working with the Imperial College to commission a portrait of my father – see above. There was a small private event to unveil a new portrait in the Council Room at 170 Queen's Gate, Imperial College. 
The guide to the painting reads, "Narinder Singh Kapany joined Imperial College in 1952 as a PhD. student of Harold Hopkins. He researched transmissions of images via fibre optics for which his PhD was awarded in 1955.
Kapany first used the term fibre optics in a Scientific American article in November 1960, and his work laid the foundation for endoscopy, pollution and medical monitoring, diagnoses, imaging, computing and high-speed internet technology….. 
Source: the Portraits Guide to the Council Room, 170 Queen's Gate by Anne Barrett, Archives and Corporate Records Unit.  
Artist: Keith Holmes 2023 painted Dr Kapany in a standing pose with equipment from a 1950s photograph with a background creation of his equations"
Also working with the College to start a small scholarship for PhD Sikh entrepreneurs in optics or photonics. Will update more.