Campaign Pays Homage to Legendary Sikh Women
Sonia Dhami, Executive Director of the US-based Sikh Foundation International, has initiated a hashtag campaign, #remarkableyetfaceless, to pay homage to exceptional Sikh women.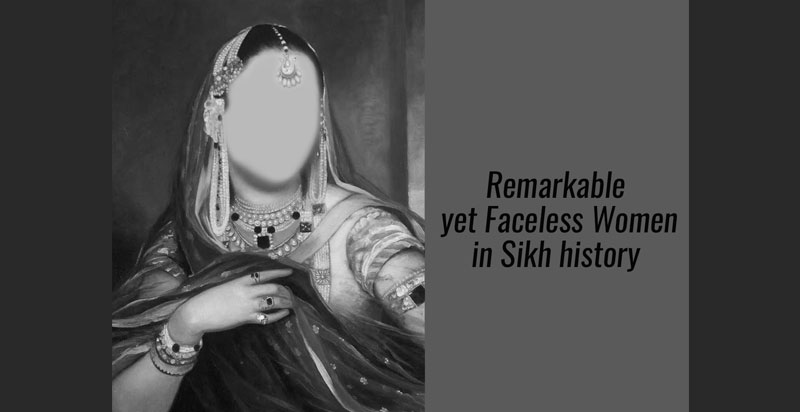 In a Facebook post on the Sikh Foundation's page, she has written: "March is Women's History Month and an apt time to honour the remarkable women from Sikh history. Many are faceless in our collective public memories, but they are certainly not nameless. Their exemplary achievements are recorded in history, though not celebrated enough. They were leaders who stood up to aggression and resisted powerful opponents, holding steadfastly to their feminine strengths."
The women mentioned by Chandigarh-born Dhami include Mai Fato, wife of Baba Ala Singh of Patiala; Rani Rajinder Kaur of Phagwara; and Chief Minister Capt Amarinder Singh's mother Maharani Mohinder Kaur.
She names Rattan Kaur, Sada Kaur, Ram Kaur and Dya Kaur among those who resisted the might of the Lion of Punjab. "In his quest to create an empire, Maharaja Ranjit Singh annexed the territories of many Sikh misls. Many times he did this after the death of the misl leader, but had to face stiff resistance from the brave women of these misls," she adds.
Also on her list are Maharani Chand Kaur, Maharani Jind Kaur and Sophia Duleep Singh — some of the notable women from Maharaja Ranjit Singh's family, "who admirably rose up to lead as the need of the hour."
The California-based Dhami has called on artists to "fill in the faces of these remarkable women (and others) and help keep their inspiring stories alive."
Courtesy of www.tribuneindia.com